Finding the Best Chat Solution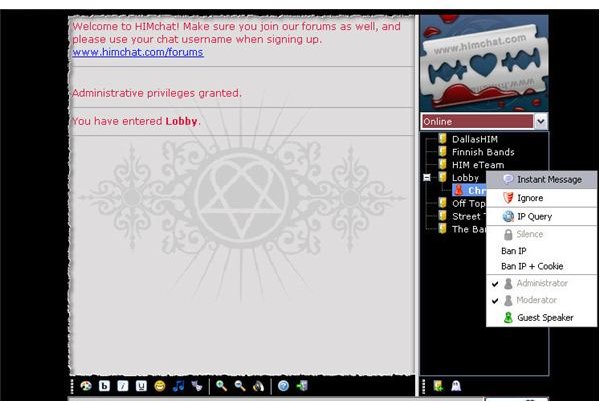 Adding a chat function to your website is particularly helpful when you run a business website. You can use it to communicate with potential customers and others visiting your site. It also helps build community by allowing your visitors to communicate with each other. While finding the best chat solution can be difficult, thankfully there are plenty of options available.
If you are looking for a relatively simply chat software package, AddOnChat could be right for you. Their prices are reasonable and the scalability is impressive. AddOnChat can also be integrated with a number of different brands of message boards.
FlashComs is a top of the line chat solution. Their software is being used by large corporations such as Pizza Hut and AT&T. The number of options on their chat software is very impressive and the look is aesthetically pleasing.
If you want a Java based chat solution, you can't beat ParaChat. This company has been in the chat industry for over a decade and they have an impressive client list. This chat software is very easy to install and there is virtually no learning curve involved.
One-on-one chat between a potential customer and a customer service representative can be very advantageous when it comes to closing the deal. If that is the type of chat software you need, InstantService is an excellent solution.
Similar to the InstantService product, MyWebChatLive is good for a website with a limited budget. With packages starting as low as a couple dollars per month, any website can afford to add this one-on-one chat solution.
LivePerson combines the powerful abilities of chat with voice capabilities. With LivePerson, a customer service representative can chat online with a potential customer and then with one click a phone call can be initiated. This is the ultimate software for businesses looking to capitalize on all of their daily traffic.
Some Chat Options