5 False Assumptions People Have About Websites: Why Your Business Needs a Website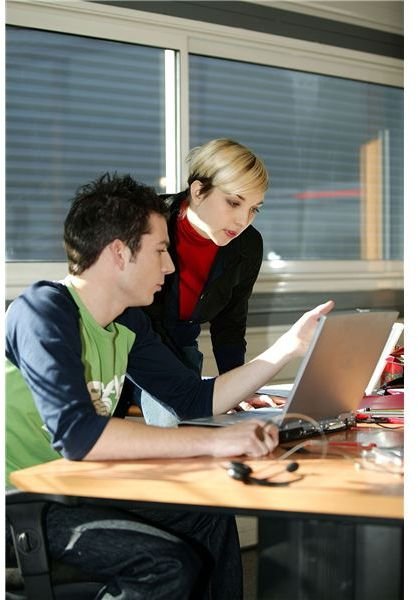 There are many reasons people avoid launching websites, however doing so is easier than you think, and will be a great boon to your business. Here's how to overcome the top five concerns you may have about building a website.
1. A Website is Useless
As popular as social media is, some people believe having a Twitter account or Facebook page is enough, but they fail to see that every social media platform still has a "website" field waiting to be filled. Social media pages and profiles lump you in with the crowd, but a domain allows you to establish an online identity that's all your own.
For individuals, a personal website can be a powerful branding tool for job hunting, fundraising, online dating, or building a solid email signature. For businesses, a website is even more important. Your unique brand is one of your greatest assets, and a dedicated domain name can make a powerful statement. A website also allows your business to leverage different channels of digital marketing, such as SEO and advertising.
Do some research to find the right domain name for your needs — one that will capture attention by being quirky, funny, or self-evident. It might be hard to find the best domain with a ".com" these days, but that shouldn't stop you. Explore the .net, .co, .org, and .me domains for different purposes — don't necessarily stay with the .com suffix just because it's common. But make sure that the URL is either memorable or to the point.
2. You Need to Know How to Code
This was once true, but this excuse died a long time ago. There are lots of tools now that provide one-stop solutions for building a website. Website builders will even help you set up hosting and link your domain, so it's as simple as registering your domain, entering content, and clicking "Publish."
Search for a website builder that's mobile-optimized and can help you get started in minutes without much of a learning curve. Having a website is better than having nothing, so don't worry about extensive feature sets for now. It would typically take much longer to do everything on your first try, so maximize the efficiency.
3. You Must Know Design
You don't need to be a professional — or even have an eye for design — to put up a basic, professional-looking website. Most website-building services have templates created by professional Web designers.
The biggest thing to remember when selecting a template is to make sure it's optimized to run on a mobile platform so you can have a professionally designed website that looks good on any device.
4. You Need to Invest a Lot of Time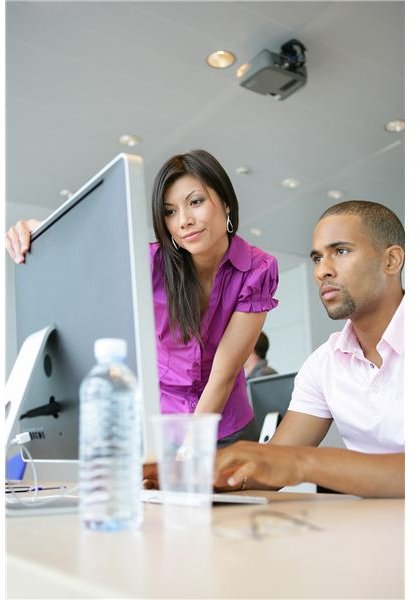 With "what-you-see-is-what-you-get" website builders, your website can be up and running in just minutes. The most time-consuming part is preparing your content. Luckily, if you've been frequently updating your Facebook, LinkedIn, Instagram, or other social media profiles, you should have a lot of pre-existing content that can be repurposed for your site.
Focus on establishing a basic site. Many startups have gravitated toward the idea of building a minimum viable product, or the most minimal version of their product, and moving forward with it to gauge interest before building a more extensive version. You should approach your website the same way — you can always enhance it as your site attracts more interest.
5. Websites are Expensive
While there is some financial investment involved, you no longer have to pay a developer hundreds or thousands of dollars for a website — or additional fees for future changes.
Most website builders allow you to set up your site for free. If you decide you like it, you can later connect a custom domain or add some advanced features for a fee. Even then, you'll likely spend less than $20 per month, and you can terminate at any time.
The Bottom Line
Websites shouldn't be fear-inducing exercises. Learning about website building from a Web designer or developer is daunting because the pros build websites from scratch or use tools that give them complete freedom. They have different expectations of a website and might assume you need a database, forum, and user registration — when all you really need is a platform to showcase your business, along with a sign-up form.
You can still go to a designer or developer and pay him to build you an impressive site that's flashier and more customized than what you could build yourself. But for many individuals and small businesses, building a site from a template is perfectly fine, and any Web presence is better than none, as long as it's clean and professional.
The truth is, you need a website to be taken seriously these days. A website acts as your virtual business card — your online presence is your first impression. It also gives you legitimacy and branding advantages that Facebook and Twitte
About the Author: Born and raised in China, David Chen studied at the University of Chicago and is now the CEO of Strikingly, a platform that helps anyone set up a mobile optimized website in minutes.