Collection of Blogging Tips, Strategies & Tools: Setting Up a Winning Blog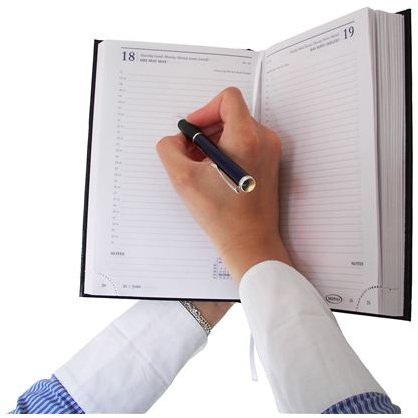 Blogging for Your Business is Easy
All you need to get started blogging for your business are a few basic tools and a little bit of knowledge. This guide walks you through the basics of getting your blog set up and installed and then goes over a few advanced techniques that you can use to make your blog really stand out from the competition.
You'll soon see that the actual installation and setup of your blog is pretty quick and simple. It's what happens next that requires the real effort. Creating great content and engaging your customers/readers takes a lot of time, but it's still easy once you know what to do. If you're ready to commit to blogging for your business, read on!
The first step towards business blogging is to register a domain name. There are blogging options that don't require a domain name to be purchased (such as using blogger.com or wordpress.org), but unless you purchase your own domain name, you're not going to look very professional or authoritative. Choose a domain name that will be easy for your customers to remember and isn't too long.
Choosing a Web Hosting Company
All websites require hosting, so to get started blogging for your business, you need to choose a host. Many hosts will allow you to register domains with them as well, so you may be able to get it all done in one step. If you register your domain with a different company than your web host, you will need to point the DNS servers from the registrar to the host. I also recommend choosing a host that offers one-click blog installs, because manually installing a blog requires a bit of experience.
Installing Your WordPress Blog
If you chose a web host that offers automatic blog installs, you can simply navigate to your control panel and begin the automated install process. If your host doesn't offer automatic installs, then you can always install WordPress manually, although it requires the creation of a database. I still recommend you understand how the manual installation works, but it's not mandatory if your host can install it for you.
When you first install your WordPress blog, it looks pretty generic—fortunately it's very easy to jazz it up. WordPress themes come in both the free and premium varieties, and there are thousands of great ones to choose from. Themes will change the entire look and feel of the website in a single click, while preserving all of your blog entries (making it very easy to change themes in the future).
Making Great Posts With Great Titles
When it comes to blogging, content is king. High quality content is what will keep your readers and potential customers coming back to the site to catch up on your latest posts. To get noticed, your posts also need interesting and engaging titles that will hook your readers into reading the rest of the article.
Engage Your Customers and Visitors with a Newsletter
Collecting email addresses and building an email list is a powerful tool that anyone with a business blog should consider incorporating. For WordPress bloggers, there are many simple mailing list and newsletter plugins that will help you achieve this goal. If you can provide interesting newsletters and emails on a regular basis, you will build a lot of customer loyalty.
Engage in Link Building to Increase Search Engine Traffic
Search engine traffic is highly targeted and highly valuable - these are all potential customers. The quickest way to increase the traffic to your blog is to engage in link building, which means getting links to point to your blog from other websites (ideally, popular websites). Done properly, link building will provide you with a long-term stream of free traffic - but done incorrectly, it can be a waste of time and money. Just remember, links from popular pages that don't have the nofollow link attribute are ideal, and the anchor text of the links pointing to your site are important as well.
Set Up a Pay-Per-Click Campaign
One of the most powerful and effective methods for getting traffic to your blog is a pay-per-click (PPC) campaign. In a PPC campaign, you create an ad that will display to search engine users based on what they're searching for, and you only pay when the link gets clicked. The most popular PPC platform is Google Adsense and it will allow you to obtain as much traffic as your budget (or server) can handle. PPC campaigns aren't for everyone, and it's important to understand them and also to test campaigns out before spending too much.
Connect Your Blog to Facebook With a Facebook Page
Facebook is a great place to promote your blog and gain new readers. I highly recommend setting up a Facebook page for your business and promoting it with some Facebook advertising. Whenever you make a new blog post, consider writing about it on your Facebook page and getting some of your fans to read it and comment on it.
Promote Your Business Blog With Twitter
Creating a Twitter account will allow you to promote your blog posts and get new readers. Once you build a network of relevent followers and potential customers, you can promote things like new blog posts, interesting news and even special promotion promotions.
Use Plugins to Maximize User Experience
One of the best things about WordPress is the abundance of free plugins. Plugins can instantly increase to functionality of your site to do things like interact with users, connect with social networking sites, display slideshows, movies, etc. Maximizing the user experience will mean more repeat visitors, and oftentimes people won't buy your product/service until they've seen your website a few times and thought about it.
Guest blogging happens when one blogger writes an article on someone else's blog. So why is that a good thing? Guest blogging allows you to establish yourself as an expert on more popular blogs, which will drive readers to your blog (usually guest blog posts have a link to the author's website).
Actively Work to Increase Sales Through Blogging
When you're writing posts for your blog, you need to consider the overall business strategy and ask yourself how your blog is improving your business. Use your blog to increase customer satisfaction, to announce promotions, to hold contests among your customers, etc.
Download the WordPress App for Blogging on the Go
WordPress has smartphone apps for the iPhone, Blackberry and Android platforms - and they will allow you to make blog posts wherever you are. Sometimes you'll want to make an announcement but you're not at a computer, or maybe you've just got a few free minutes to kill waiting to catch that flight.
Schedule Posts According to an Editorial Calendar
The ability to schedule your posts is a very powerful feature of WordPress. Blog readers want consistency - if they know a new post is getting made very day, they may check your site every day. If, however, you only update your site once a month (even if you add 5 articles when you do the update) - people will probably only visit sporadically. Unfortunately, the discipline required to add an article every day is extremely high. The solution is to schedule your posts. If you schedule those 5 posts to drop over a 30 day period instead, your blog will be updated weekly, not bad.
References