Are QR Codes Untapped Potential or a Waste of Your Space?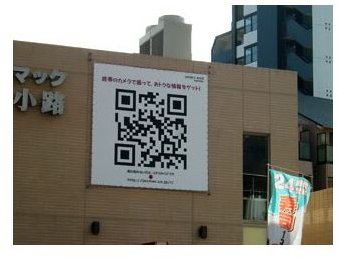 Does Anyone Pay Attention to QR Codes?
In Japan, QR codes are used everywhere and what's more, they are effective. People have become used to seeing them, sure, but they also use them. Whether it's on a billboard, a shop doorway or in a magazine, Quick Response codes are big business.
I must confess that until recently I thought that QR codes had died a death in the Western world, something that we got mildly excited about after the dawn of smartphones, but that quickly faded into insignificance. But once you start looking for them, you can find them in the strangest places.
Is hiding them effective marketing though? Using QR codes in the right way means you are generating tons of visitors to your website as well as offering the user that little something extra. If this isn't working, then maybe we're just not doing it right.
Is It You or Is It Them?
So are you not using QR codes in the right way, or is it that your potential customers just aren't using QR codes at all and you are wasting your time? Comscore recently found that 6.2 percent of smartphone users scan QR codes. You don't need me to tell you that is not many! That's not even a small percentage of cell phone users, that's a tiny percentage of smartphone users – who are usually more than keen to latch on to the latest thing and download the must-have app.
There's no doubt that these numbers are growing, though, and perhaps if QR codes became more visible, the use would take off even more. This leaves web developers in a bit of a quandary. The truth is that if you are going down the QR route, you had better make sure it's an effective one to be worth your time.
Hide and Seek
Let's talk (more) figures. One way to ensure that your QR codes are effective at generating more traffic is to make sure you are targeting them at the right people in the first place. Comscore also found that males are more likely to scan them than females, and that overall, scanning is more likely to take place at home, rather than out and about. For a high-tech idea you might also be surprised that the use of these codes is more effective when found in old-school media like newspapers and magazines than websites. The first key of getting that weird-looking code scanned in the first place, is that it gets noticed.
If you can get a product review or a print ad to feature your QR code then you are likely to get a bigger reaction, but there are a lot more inventive ways you can use and many of them will set you back less green.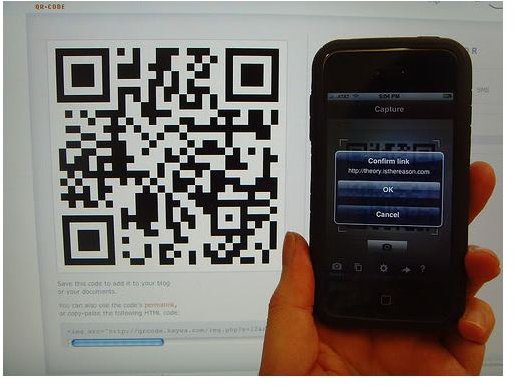 Business cards
Storefront windows
Turn it into art
Billboards
Stadium big screens
Hotel room keys
Sports programs
There are even cases of QR code tattoos, but the latest idea is to have them on gravestones, so by scanning them you get to read more about a person's life - now that's serious marketing!
That Little Something Extra
Restaurants and museums are starting to get in on the act too, and with great success. Where these venues excel is in the second key of using QR codes effectively – give your scanners that little something extra. What's in it for them? Restaurants have even QR coded their tables, and offer things like discounts and coupons you can use next time you're in, or giving you access to the specials board on your phone. The Harvard Map Collection exhibit recently used QR codes underneath many of their displays to direct users to hidden clues within the maps, larger views, as well as a whole lot more information that you can't fit next to the exhibit itself.
Why not get even more clever and direct your potential customers to use the QR code in the first place, by using yet another media to tell them to do it? Kind of like a big "scan here" with a red arrow. A lot of people aren't even sure what a QR code is, never mind how to use one. The Detroit Red Wings used this approach by displaying on the big screen how to use the code, and what page of the program to turn to. You might also take this approach one step further and create a treasure hunt of QR codes, each one giving a clue to the whereabouts of the next. You better have something worthwhile at the end, though!
So it's no good just giving those that are willing to scan in the first place a mere link to your website – they want more.
The Dangers?
As QR use is set to rise, there are two ways it could go. The first is that they become so widespread they start to blight our landscape and people will get annoyed with them (not even bothering to scan), the second is that we could get so clever with their usage that they become hidden and more difficult to find. We are more at the latter stage right now, but I'd rather that than be faced with QR graffiti.
What do you think? Are QR codes truly the next big thing with untapped potential, or a graffiti nightmare waiting to happen?
References