Get Facebook Fan Page Likes: 3 Sure Fire Ways to Increase Your Exposure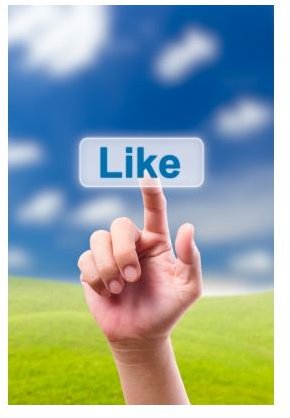 So You Want to Make a Facebook Fan Page?
You want to promote your bagel shop, your band, your blog, or maybe your pet-walking service, and so you made your own Facebook fan page. Okay, now what?
How exactly do you get Facebook fan page likes? Assuming that you actually have something worth liking, there are a number of basic things to do in order to gain and maintain a following as well as quite a few tips and tricks that can help.
Quality Content and Engaging Your Fans
The first thing to do is make sure that your page is well organized and full of content. Fill out the info page and the about section, put up pictures or videos if you have them, and post something to the wall. It can be a big turn off to see empty sections of a Facebook page and many users will just turn right around if they see them. It makes it look like you are either lazy or you don't really care about your own content, and if you don't, then why should anyone else?
The next basic thing to do to get fan page likes is to consistently post quality content that shows up on your fans' news feed. This is probably going to be one of the best ways of spreading awareness of your page.
Every time one of your fan's comments on one of your posts, or likes it, most of his friends will see it. If you are posting interesting content, it can really spread. Many people have hundreds, even thousands of friends, so with just a few comments, you have the potential for tremendous exposure.
Just don't overdo it. If fans notice that their walls are overstuffed with your posts, they may get very annoyed very quickly. Consistency is much more important than volume of content.
It also really helps if you engage the people who comment and like your posts. People feel much better to know that you are actually reading and thinking about what they say. Also, consider posts with open-ended questions that will spur conversation. People love sharing their opinions, especially when they feel that others are actually interested in them.
Social Media Integration
If you have an online presence, now is the time to use it. If you have a website, a blog, a Twitter account, a Tumblr blog or so forth, use them. As long as you don't cross the line into spam, start firing on all cylinders. Tweet and blog about your page. If you have blogger friends, ask them to promote your page. If you have friends with a strong Twitter following, ask them to retweet what you say about your page.
However, once you get all of these resources going, make sure that your Facebook page has unique content that can't be found on your website or blog etc. That way users are more likely to check back in on your page and won't forget about it as easily.
You should also use Facebook's social plugins. Some of the most useful plugins are the Like Box and the Page Badge, both of which provide a way for users to like your Facebook page from your website or blog. You can also easily link your page to your Twitter account so that your posts can show up directly on Twitter. There are many other useful social plugin options, and it pays to explore the social plugin page and find out as much as you can.
Using "Like" Ads
Another important tool to consider is Facebook ads, which ask the users to like your page. Weekly World News reports that they had tremendous success with this (they claim a gain of 37,066 users in only four days).
To do this, place ads that include a request to like your page. When individuals click on the ad, send them to your page, but instead of sending them to your wall, which is much like a news feed, create a new section with unique content on the page. When it opens, it should be "obscured" by a notice that in order to access this unique content, the user must like your page. This creates an immediate incentive to like the page.
Of course, you need to provide good content that sounds appealing to the user. It is also recommended that you rotate your ads to keep your image fresh.
Other Tips
Another thing that you can do to get Facebook fan page likes is offer incentives for participating or liking your page. You can hold contests for the best comment on a certain topic, a giveaway for everyone who likes your page, and so on.
However, be careful. This has the potential to be seen as obnoxious and deceitful. As long as you are honest, though, and you have real, strong content that you stand behind, using techniques like these can be a good way to first expose people to what you are offering. Make sure that once they like your page or start interacting with your posts, they don't want to stop.
Try to cultivate a feeling of belonging in the members of the site. This is a subtle and sometimes difficult thing to do. Try starting discussions on the page and interacting with people in a genuine way. Make it a place where people can feel comfortable discussing things. If you see that there is a particularly enthusiastic fan, or several, befriend them and engage them in a real way.
A Facebook page is a tremendous way to promote content, whether it is products, services, or anything else. Consistent, quality content posting is key, and genuine interaction with fans creates long lasting ties. If you can afford it, Facebook ads that ask the user to like your page are very helpful. Integrating different social media platforms is also essential in this day and age.
References