10 Great eBook Website Templates for WordPress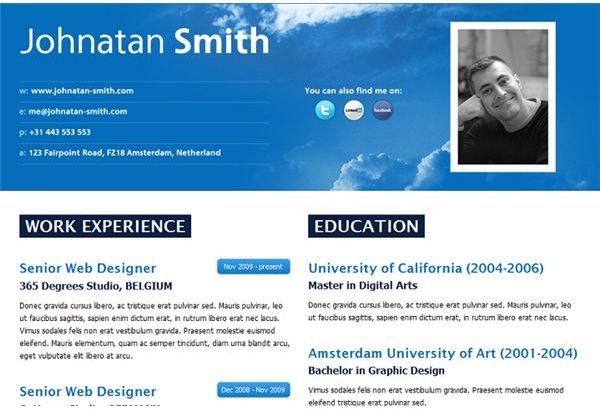 10 Website Templates for your eBook
Writing an eBook, are you? Congratulations you've entered to a rare group of people willing to take the plunge. Few individuals are willing to blog on a regular basis…let alone finish an eBook. There's the magical keyword. Finish.
If you're in the even more prestigious group of authors who have finished writing an eBook, this article is for you. Don't beat the pavement trying to find eBook website templates. Soon you're about to discover to 10 website templates designed specifically (or with little customization will work perfectly) for marketing and selling eBooks.
Keep in mind, these are built to work with the Wordpress publishing platform. However, don't be afraid to take the basic design and apply it to your content management system.
Let's jump right in!
1. Classy Blue Gallery
Of course all these colors can be changed, but this gives you an id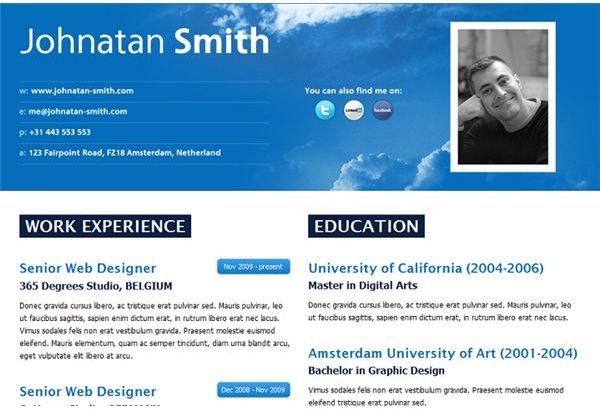 ea of how one can mix the success of blogging with an eBook launch. Most bloggers have the goal of releasing an eBook some time in their career, so if you have already have a blog - or will be using this strictly to market you're eBook…it really doesn't matter. With a little personalization, this classy looking eBook website template can really make your eBook sales soar.
The Classy Blue Gallery eBook template contains all of the necessary features for providing readers with sound information and pictorial examples. Take a look at the image profile section on the top right and the two leading left and right columns on the homepage.
Unique aspects: contains all popular social icons, access to PSD file, current XHTML documentation.
Price: $8
Image credit: Iniwoo, https://www.iniwoo.net
2. Stylish eBook | iPad Preview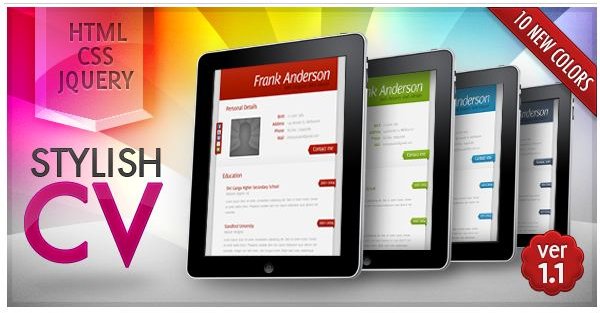 omes with a built in iPad preview section. All you need to do is crop a picture of your eBook, and insert accordingly. Yes, it is a wonderful life. Take this eBook website template and act like you belong in the game. That's the goal, right?
The the uniqueness and functionality of this template is what makes it stand out.
Unique aspects: optional social buttons, contact form, easy modifications, strong backend functionality for design.
Price: $8
Image credit: Iniwoo, https://www.iniwoo.net
3. eBook Preview Ready
Take a look at this eBook preview gallery r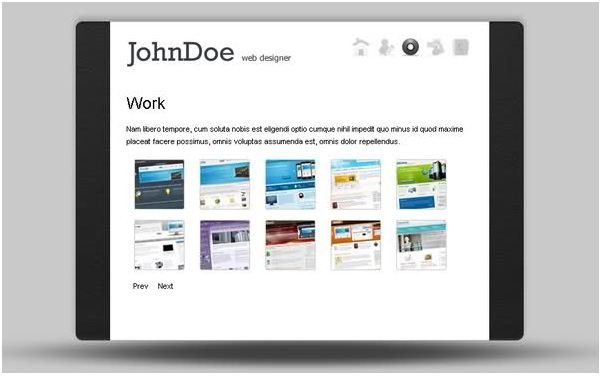 eady template, and then get to work! Instead of worrying about a blog or needless text, simply plop this template on the server and start uploading photos. The back end allows things to be fully customizable and ready for action. Not only can you advertise more then one eBook, but if you're not ready to show the whole enchilada, simply remove the extra gallery functions and enlarge one image.
Unique aspects: template comes in 10 different colors, simple and effective one column design, various gallery options on homepage.
Price: $8
Image credit: Theme Forest, https://www.themeforest.net
4. Quality Earthtone Bonanza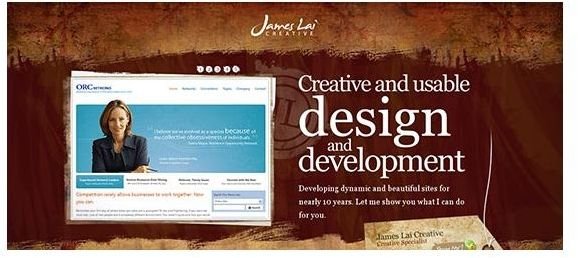 Another get "straight to the point" template. Don't mess around with the mundane aspects of design or text creation. Upload this 21st century style eBook website template and start watching the sales roll in. Assuming its not about underwater basket weaving, you shouldn't have any trouble. Snapping a quick screen shot of the cover and inside pages will your readers even more to look forward too.
Unique aspects: works with Wordpress, Joomla, Drupal…most open source platforms, has PSD option, vital JQuery code organization.
Price: $150
Image credit: James Lacreative, https://www.jameslaicreative.com
5. Creative Maestro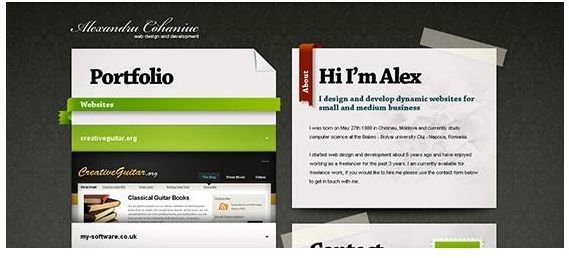 Ok, here's one for the creative minds among us. Walk a little bit on the wild side with this template…and be sure to at least draw some attention to your eBook. Don't be afraid of spicing things up. Especially as design and media grows more saturated, including the need to stand out from the pack. You'll be sure to hit both out of the park with this trendy introduction.
Unique aspects: enhances user experience for eBooks, zoom features for small text, 1,2,3,4 & 5 column functionality, code variety for HTML5, CSS3, jQuery
Price: $179
Image credit: Alpha Div, https://www.alphadiv.com
6. Black in Black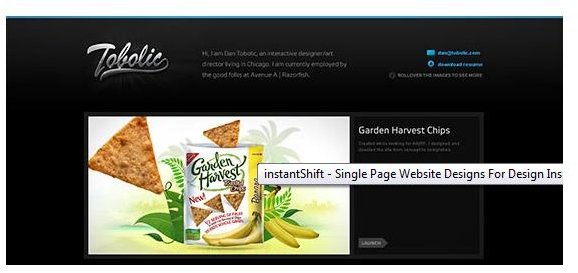 meone once said, "Everything is designed; few things are designed well." That pretty much sums up our next design. You can either have a bunch of average eBook website templates, or feel free to shoot for the best and leave the rest. Catchy huh? Basically, take this template and apply it to whatever images, shades and eBook designs you have in mind. Just remember, this template will accommodate.
Unique aspects: as the title says, black on black design, dynamic image gallery function, vital social integration functionality and easy open source migration.
Price: $275
Image credit: Tobolic, https://www.tobolic.com
7. Scribe & Content
Here's a "site" for sore eyes. Take this Wordpress template and make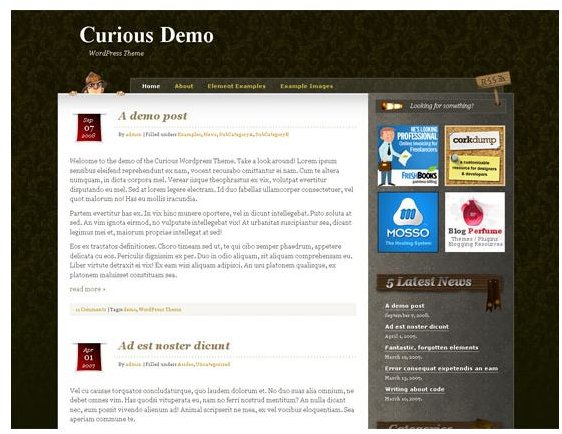 it yours! Don't fool around with the "extras" or needless gadgetry. Most eBook authors are all about simplicity…that's why you chose an eBook! Most website templates shouldn't be rocket science. And, that's exactly the opposite of what you get here.
Unique aspects: simple one column design, space for ads on left to show eBook and other projects, strong CSS coding, blog function can be removed for static display.
Price: Free
Image credit: Web Revolutionary, https://www.webrevolutionary.com
8. Creative Zodiac
Another breath of fresh air when it comes to finding the right tem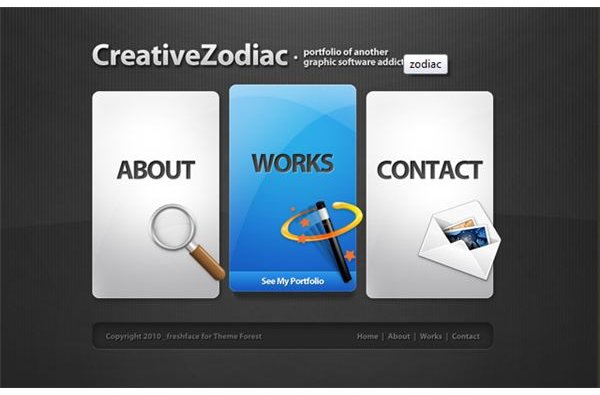 plate for the website for your eBook. This turnkey template allows the user to broadcast three images across the homepage, while maintaining a since of focus and not distracting from the message at hand. Of course, these are not stand alone images. Visitors will have the chance to see how your eBook looks inside their digital reader of choice - which will for sure result in high conversion rates.
Unique aspects: three "floating" image colums, robust content management features, custom portfolio sections, columns are built for widgets and custom display plugins.
Price: Free
Image credit: Readactor, https://www.readactor.com
9. Custom Portfolio
Highlight an eBook in your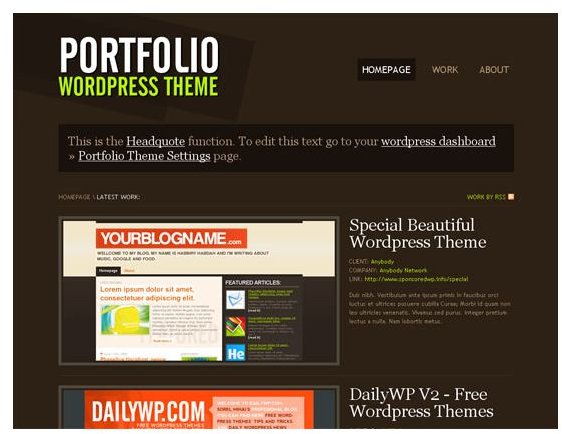 own custom way with this template. Don't believe it? Well, find out for yourself by downloading this one of a kind eBook website template. The designers went for the jugular with this one. Each eBook image can be highlighted in its own custom way, shape and fashion. This template allows you to retain the "basic" look without sacrificing on style or substance. An eBook author's paradise.
Unique aspects: circulating homepage content feature, strong "portfolio" theme, clean looking and limited static, optional image gallery, widget and plugin ready.
Price: Free
Image credit: Daily WP, https://www.dailywp.com
10. Pink Paradise
Last but certainly not least. This pi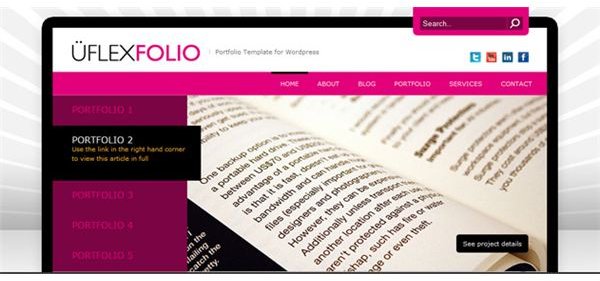 nk lover's dream will characterize an eBook in ways unseen. This option definitely wanted to be offered, as some people…well, they just like pink. So if you, or one of your potential readers gets giddy at the site of pink, you should highly consider downloading this eBook website template. The choice is yours. Make it a good one.
Unique aspects: unlimited sidebar options, large zoom in image on homepage (good for eBooks), relevant and customizable social buttons, dynamic content search features, various contact form options.
Price: Free
Image credit: Readactor, https://www.readactor.com
References
Author's own experience.