How to Build Landing Pages That Will Keep Visitors on Your Site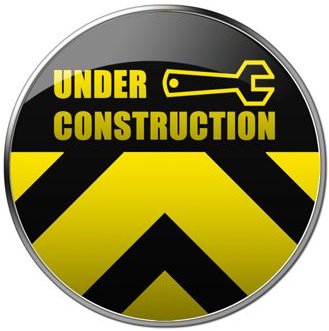 You own a website and you definitely own its landing pages. Have you ever paid close attention to them, do you know how powerful your landing pages actually are? A well-chosen landing page template will keep people coming back to your website over and over again.
The landing page is the one that people see after clicking an ad or a banner that promotes your website. It is also the page that visitors get to after performing a web search for specific keywords.
In summary, the landing page is the one that people see first, the one that gives them a chance to form an opinion about your website. All these reasons make landing page design crucial. It can either make people explore your website further or it will drive visitors away.
Do you know how to build landing pages? Certain research and planning is involved. You also have to learn more about website functionality and the right balance between content and visuals.
Why are Landing Pages Important?
Landing pages can either make or break your website. If the landing page is the one that people see after clicking on an ad, it should stimulate them to make a purchase or to subscribe. It has to promote a certain course of action.
Well-designed landing pages will make readers take the course of action that you are wishing for. If the page is confusing and poorly structured, it will fail attracting attention and stimulating the desired course of action.
It is also important to choose an appropriate template for the pages that generate most hits after web searches. Many people will be seeing certain parts of your website without getting to your homepage. This is why categories, product descriptions, articles and image galleries are just as important as the design of your front page.
What do Visitors See First?
You need to be aware of the website pages that are mostly visited. These are the ones you will have to focus your efforts on.
When making a marketing campaign, it would be good to come up with an entirely new landing page. You could use a product description or an existing category but the page has to be descriptive and attractive enough.
Before making any changes, you need to find out how visitors are exploring your website. Which is the most popular landing page? What keyword is it associated with? Knowing how visitors behave will help you determine how to change design, content and functionalities.
Winning Landing Page Design Tips
Now that you understand the importance of landing pages, you will have to focus on winning design. It needs to be clean, attractive and easy to navigate.
Your landing pages need to have one dominant element. Having too many visuals or pieces of content fighting for attention will only get visitors confused. You may think that the availability of many elements gives people many opportunities but the fact is that they will be looking for one thing and expecting to discover it immediately.
The landing page should also make it easy for people to navigate from one part of the website to another. A carefully designed top-level menu should be present.
Content should also be chosen with caution. It needs to establish a direct connection between the banner or keyword and the website. When clicking a search engine title or a banner link, people will be expecting to discover certain content. If this content is unavailable, readers will simply leave the website and look for the topic of interest elsewhere.
Let visitors know what to expect and what course of actions will be most appreciated. Prioritize on the main goal of the landing page. You can use graphics or a plain piece of content but make sure that visitors see it first.
Once again – keep it simple. Use white space and functional elements wisely. Readers need to be aware immediately what the page is all about.
Make Sure Everything Functions
A landing page needs to function impeccably. Problematic features, spelling mistakes and image galleries that fail loading will immediately drive visitors away from your website.
Test all functionalities before launching the website. Examine your landing page from a visitor's point of view. Click on each button and see where the menu leads. Read through all texts. Are they informative? Will visitors know immediately what the landing page is all about?
Examining the page and looking for mistakes is your only way to make sure that the landing page will serve its purpose. Be meticulous and look for the tiny aspects of design that can ruin the entire experience.
Selecting the right landing page template is important in terms of marketing campaign success and establishing visitor loyalty. Landing pages are just as important as your homepage. Get them tested and optimized in order to make people explore your website or undertake a specific course of action.
References
Image Source: sxc.hu, Author: enimal
Information Source: the author's web marketing and web design experience