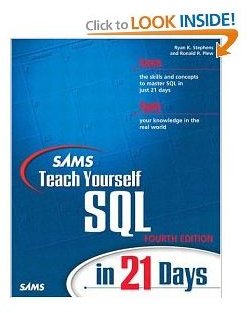 Learning SQL can be quite demanding. Finding the right resource is an entirely separate task. This is why you turn to people who know SQL and can answer your questions properly.
The difference between learning SQL in the 21st century, vs. the 20th, is that the following resources are available to push you in the right direction.
Take a look at the top 10 books for learning SQL:
1. Sams Learn SQL in 21 Days (4th Edition)
This is a great universal SQL resource for beginners and experts alike. T
his new edition covers the widely used database languages such as Microsoft Access and Oracle. With easily viewable examples and diagrams, Sams hits it out of the park again with this latest edition.
2. Learn SQL In a Weekend
After you've swiped your time card for the last time, it's time to dig in and start learning SQL.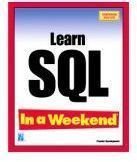 This is where our second guide comes into play. Start out with the basics, then progress to various database communications. Tie it all together on Sunday with enhanced optimization techniques.
3. Teach Yourself SQL in 10 Minutes
Literally people. You can do it in 10 minutes. This is not a manual for the exte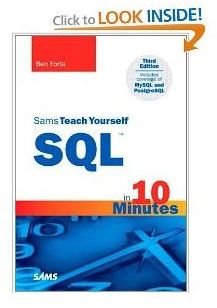 nsive learner. A whole host of ground can be covered with this simple but detailed manual. Full of visual examples and handy descriptions, 272 pages will blow by and you'll be an SQL expert.
4. SQL In A Nutshell, 2nd Edition
Kevin Kline, Brad Blunt and Daniel Kline have put out another hit. If you're looking fo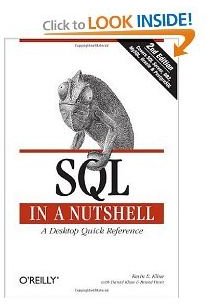 r a basic guide, then the former three are probably your best option. However, all experienced developers could learn how and polish their SQL skills with this exhaustive manual. This writing trio uses all necessary syntax documentation and SQL implementations.
5. SQL Queries for Mere Mortals
After viewing the contents of this book, you'll certainly feel like a mere mortal. Or slightly le
ss. However, after implementing what the writers of this book call, "hands on applications and queries. . . a step below expert level," it's OK if you finish filling more than a mortal. There's nothing like a mortal feeling immortal about SQL. It's a rare feat.
6. Oracle PL/SQL Best Practices
If you don't know what "control structures" or "exception handling" is, then this guide is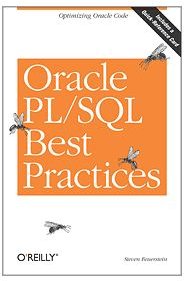 for you. Serving as a perfect complement to SQL In A Nutshell, O"Reilly goes into more depth covering all necessary data structures and coding styles. There's nine chapters of solid development processes and best tips.
7. A Visual Introduction to SQL, Second Edition
From basics to expert and somewhere in between. . . learning SQL has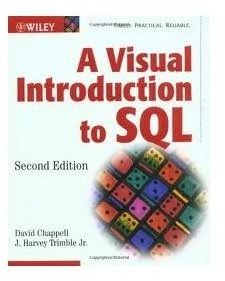 never been clearer. Most SQL operations use this manual not to see a specific dialect of coding, but to see the clear and concise manner of the language. You can too with this "one size fits all guide." Yes, there really are a few out there.
References
Image Credits