Great Facebook Widgets to Add to Your Website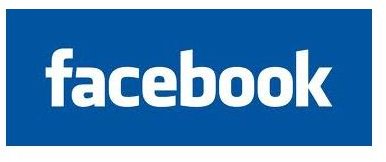 Facebook Explosion
Five hundred million folks can't be wrong; Facebook has emerged as the king of the social media set, attracting everyone from teens, parents, celebrities, and companies. Originally aimed to connect college students and teens to their friends, Facebook has connected people from all over the world and now has even connected businesses, both locally and globally.
As a promotion tool, social media is a great way to get the word out about your website of your blog; this is even better when you consider that you can add all types of widgets from these networks to help that promotion.
The Types of Widgets
There are several different ways in which you can add widgets to your website or blog in order to get people to further your Facebook
presence. These can easily be broken into two different camps - that of the individual or a business; the different between these two is whether or not you are able to use either FB offerings.
Badges - badges are little widgets that tell people about your Facebook profile. You can chose what you want the badge to say and how it will look (if you want to ensure some of your privacy). There are four types of badges to chose from, however one is only for those who have fan pages (businesses) - profile badge, which displays info about your profile; like badges, which displays some of the interests you like; and photo badges, which shows recently updated pictures.
Page Badge - this kind of badge is for those that have fan pages; fan pages are usually done for businesses, companies, and popular celebrities or muscians. You can also create a fan page for your brand or company if you're self employed or a freelancer. Like a Fan Box, this allows for users to view and visit your Facebook fan page.
Fan Box - the fan box is probably the widget you've seen the most if you happen to go on popular websites. This box is mainly for businesses or companies, such as Pepsi or a popular video game; this box not only shows how many fans they have on Facebook, but a link to the website's fan page. This allows for fans (or those who would like to be fans) to view and go to the site's Facebook page.
Both of these are offered from Facebook for free, as along as you have a FB account. There is also something called the Like button; this is the button that allows for visitors of your website to like your content. This is a fairly popular widget, as you may have noticed it on some other websites. Again, offered for free from Facebook, the like button just requires you to enter in the URL for your site or blog, how big you want it, etc.
You then hit the 'get code' button and follow the instructions on placing it on your website.
Third Party Widgets
While the best place to get FB widgets is from the source, there are still ways to get a FB widget. Alternate places include WidgetBox, which offers not only free Facebook widgets for your site, but also other social media widgets as well.
In regards to Facebook, widgets are usually the share button - the button where visitors can share your page with friends through their Facebook account - though some of these are for pro or premium versions (paid) where the Like button from Facebook is free, as long as you can verify your account through either your cell phone or a credit card.
What This Does For Your Site
The abiliy to share websites with others through the use of social media has become a great asset for bloggers and site admins. The Internet truly thrives on word of mouth and what better way of getting your site to popularity heights than by not only sharing it with people you know, but helping those people share it as well.
The best thing about adding Facebook widgets to your site is the fact that they're free of charge, but can bring in more rewards than you can ever imagine.
References
Facebook Developers - Like Button, https://developers.facebook.com/docs/reference/plugins/like/
Facebook Badges, https://www.facebook.com/badges/
Widget Box, https://www.widgetbox.com
Image by author, via Facebook