Build Up Your Website with Free Widgets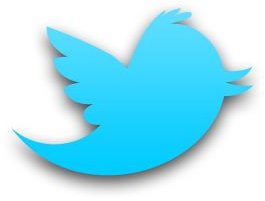 If I Build It, Will They Come?
The failure that most beginner website owners or bloggers face is that no one seems to be checking out their material. There could be a number of reasons - uninteresting content, bad web design - however, the biggest mistake is probably the fact that they don't get the word out about their site or blog.
In the past, you might have physically told people about your website, put a link through to the various number of search engine (BG - Before Google), or even added the link to your email, hoping that readers would see it and visit. There is a much easier way to go about promoting your website or blog and there are several ways in which you can use widgets to help people spread the word.
What is a Widget?
What exactly is a widget? A widget is a little piece of a website that can be embedded within the HTML coding of a webpage. This is the same concept that computer users are used to when it comes to the interactive shortcuts on their desktops, but only in a web form. Widgets can be all shapes and sizes, as well as used for different things.
How Does a Widget Help You?
In terms of what a widget can do for you - or rather, what it can do for your website - you can use widgets to help promote yourself. Many popular websites will have widgets that do this - such as connecting to a social media network or signing up for email. Let's take a look at some of these widgets, most of which are free for use, and how they can help your website.
1. Social Media
Social media networks are by far the most popular way to spread word about your website or blog; these widgets allow for visitors to your
site to share it with their friends or followers. Popular widgets are -
Facebook
Twitter
LinkedIn
Digg
StumbleUpon
Widgets are easily obtained from each of these sites for free, as long as you have an active account with the site. For bloggers, many blog sites will have these widgets as standard, allowing you to add these and place them anywhere on your blog.
2. RSS Feeds
RSS stands for real simple syndication and works as a real time update in terms of blog and website updates. Having this on your website allows for visitors to receive updates to their email or RSS readers that your site has been updated. To use RSS feeds, you'll need to sign up with an RSS feed sponser, such as HitRSS or Feedburner in order to get the link for the feed; you can then use a widget to display on your website.
As with the social media widgets, most blog sites will have this as a standard option that you can select when in the admin portals.
3. Email
As mentioned above, email is probaby another great way at getting more people to your website. This is especially true if you happen to email a lot during the day and if you email a great deal of people. This is usually another standard widget add on to go with a website or blog - some people don't want to use RSS feeds and would rather get updates through email. This allows for people to subscribe to your website through the use of email.
Be aware that this is for users who want to sign up for email subcriptions, that is, so they can receive updates from your site via their email provider.
4. Forms/Forums
Forms and forums are another great way to connect with your visitors. Forms are text based applications that allow for users to enter in their information; this is usually used as a contact form. A contact form let's visitors send you messages or receive messages through email or other means. Currently, the popular use of this form is a comment form; this is where visitors can make comments about a post that you've made. In most cases, they can leave their email address to receive updates on their comment or they can sign in with their social media ID (Facebook or Twitter).
Forums are a bit like forms, but are more interactive. Forums allow for visitors to interact with each other on a site; many popular fandoms have forums so that fans can talk to each other or post their designs, art work, or writing.
Where to Find Widgets
So all of this sounds great, but where can you find them? That depends on what you want on your website. If you want to have social media interaction, the best place is that of Facebook and Twitter; both have codes to put within your website, so that users can share your posts or pages.
If you use WordPress for your blog or website, you can use the free add-ons offered. These allow for visitors to share your posts or site with their friends and others on Twitter, Facebook, or LinkedIn.
Another place is that of WidgetBox, which has widgets for a whole assortment of different widgets and icons to add your website; they range from getting Twitter updates to getting news updates. Registering for the site is free, as is most of the widgets on site.
That's Not All!
Social networks, RSS feeds, and email aren't the only widgets that you can get for your blog or website; you can have a wide variety of different widgets to make your website unique. There are chat websites so you can talk to your visitors, guestbook widgets, forums widgets, even gaming widgets.
The type of website you have and how you want readers to respond to it is all up to you. As they say, the sky is the limit.
References
WordPress Widgets, https://widgets.wordpress.org
Widgetbox, https://www.widgetbox.com
Facebook Spread the Word, https://developers.facebook.com/docs/reference/plugins/like
Twitter, https://www.twitter.com
Image by author, via Twitter