Adding Amazon Listings Plugin for WordPress Blogs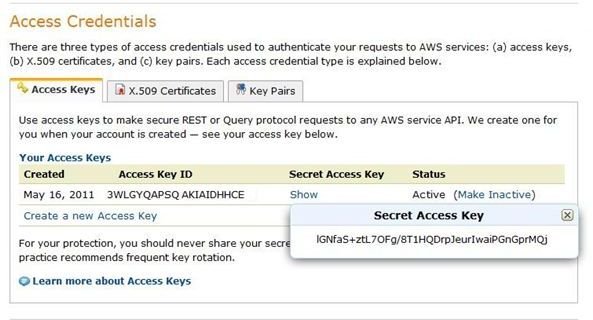 Monetize Your Blog With Amazon - in Style!
If you spend a lot of time updating and managing your blog, you might be interested in learning about the various methods of earning money from advertising. This process, known as "monetizing," allows you to generate income from your writing. It might only be a few dollars per month – enough to cover the hosting costs – or it might be much more than this if you have a particularly busy site.
There are various ways of doing this, but one of the most popular is to feature adverts from Amazon. This is made possible with an Amazon affiliate account and the inclusion of advertisement widgets provided by the online store.
However these can prove unsuccessful in some blogs, where your readers are more interested in finding more detail about products than seeing pretty pictures. If this is the case for you, perhaps you should try using a different approach, where you focus on items listed on Amazon in single posts.
A Lot of Work?
This approach is something that has been proven to work again and again; there are some, more discerning visitors to your blog who won't react well to adverts unless they have some substance.
One way of directing traffic from your blog to Amazon via an affiliate link is (after setting up an affiliate account) to use the Link to this page button in the top-left of every product page. This provides you with code that you can then embed in a post in your WordPress blog.
Such a post might be news of the release of an item, or perhaps a review of the item concerned. You shouldn't be too concerned with offering a positive review; readers will trust a blog that offers an honest appraisal more than they will one that cynically judges everything to be perfect. Additionally, readers are just as likely to click the link anyway, and once they do you will benefit from anything they purchase over the next 24 hours.
Creating Posts With Amazon Product in a Post
Luckily several WordPress developers have noticed that creating full, focused posts on Amazon items is quite a money-spinner, and as a result there are a couple of useful plugins that you can use to populate pages and posts with content farmed from an Amazon item entry.
The best example is this new Amazon plugin for WordPress, Amazon Product in a Post, which you can add to your self-hosted WordPress blog via the Plugin screen. Installation of this plugin is complicated however, thanks to changes in the way Amazon permits plugins to work.
Installing Amazon Product in a Post
Before installing the plugin, head to aws-portal.amazon.com/gp/aws/developer/account/index.html and sign-up for an AWS (Amazon Web Services) key; this is vital for using the plugin. If you already have an Amazon account, this should be pretty simple to do; otherwise you will need to sign-up.
After signing up to AWS you will receive a confirmation email message. Read the message and look for the link relating to your Access Identifiers, and click it to open the page where your Access Key and Secret Access Key can be found.
(Screenshot by author; security keys altered)
Leave this page open and then head back to your WordPress dashboard. Open the Plugins page, search for "Amazon Product in a Post" and Install. After installation, select Activate plugin and find the Amazon PIP menu on the left-hand side of the display and select Amazon PIP Options.
In this screen you can add your Amazon Affiliate ID, the Amazon Public Key that you just created and the Amazon Private Key which is hidden on the same screen as the public key. Save your information, making any changes that might be required based on your location and language, and then open the Amazon PIP page (note also that CSS for the Amazon Product in a Post plugin can be adjusted from this page).
From the Amazon PIP page you can create a product listing which can then be added into your blog, using the Amazon item's ASIN number (this can be found in the item URL – for instance a Kindle device has this URL: https://www.amazon.co.uk/Kindle-Wireless-Reader-3G-Wifi-Graphite/dp/B002LVUWFE and the ASIN is B002LVUWFE) and by adding a description and selecting a category for the post to appear in.
Just select Publish from the drop-down menu and hit save, and your Amazon post will be added to the selected category and published to your blog!
References
Author's own experience.
Screenshots by author.