How to Create a Purple Neon Menu in Adobe Illustrator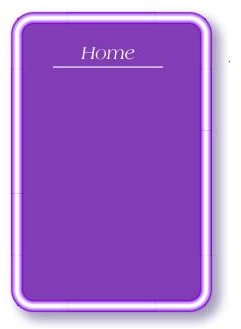 Download the Purple Neon Brush
This tutorial will show you how to create a Purple Neon Menu in Adobe Illustrator. In order to create this menu, you will need to download and install the PC Neon brush. This brush can be downloaded from Adobe.com. You will need the brush for the border of the menu. If you do not have the brush downloaded and installed, do that before moving on to the next step in the Adobe Purple Neon Menu Tutorial.
To begin creating the Purple Neon Menu, you will first need to create a new document. Create the document in the size you want. Then click the OK button.
With the document opened, grab the rectangle tool from your toolbar. Draw a rectangle on your document. Draw the rectangle the same size you would like the end Purple Meon menu to be. Change the color fill of the rectangle to #813CB6.
Changing the Border Color
Now we will change the border. Go to the top of the window and click Window > Brush Libraries > Other Library. In the box that opened,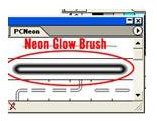 you will need to find the PC Neon brush and double click it to open the brush. A new box will open in your Illustrator window. This will be your PC Neon brush box. In this box you will see the different brushes that are available.
You can place your mouse over the different brushes to see the names of the brushes. You are looking for the Neon Glow brush. Once you find the Neon Glow brush, click it. That will apply the neon around the menu. Now you will need to change the color of the border. Double click the border color box in your toolbar. Change the color to #813CB6.
Applying the Drop Shadow
Now we will apply the drop shadow to the menu. Click the menu to select it. Click Effect > Stylize > Drop Shadow at the top of your window. Apply the default settings to the drop shadow. You are free to change the drop shadow if you want too. That's it for the background part of the menu.
You can now start adding the text to your menu. I used a basic white line to separate the text. Simply grab the line tool and change the stroke to 1. Change the color to white and draw the line below your text.
I used white for the text color. I used the Americana BT font for the text. Go ahead and add your text and lines. Then you can export your menu.
This post is part of the series: Adobe Illustrator Tutorials
Adobe Illustrator is simple enough for the novice web designer and complex enough for the professional. These tutorials will help the beginner achieve new heights with Adobe Illustrator.