What is Niche Affiliate Marketing?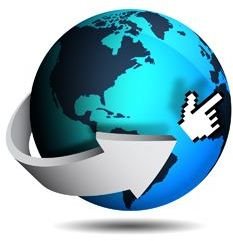 Marketing is an easy way to monetize a website or a blog. Many owners use affiliate marketing, though trends change and new opportunities appear on a regular basis. Affiliate marketing targeting a specialized niche is the new 'it' thing in the world of web advertising and profit-making from a website.
This new marketing form differs from traditional affiliate marketing in its very core, which makes it more effective and suitable for the owners of small blogs and websites that discuss highly specific topics.
How is the New Form of Affiliate Marketing Different?
What is affiliate marketing? This is a common practice in the world of web. Websites in this case act as 'affiliates.' They publish ads for various types of products and services, which are usually topically relevant to the website's content.
Google Adsense is one of the biggest affiliate marketing networks. Affiliates receive financial resources each time a website visitor clicks on the ad.
Niche-focused affiliate marketing is different. A niche market is a sub-division of a market. Cosmetic products and beauty is a market. Handmade soaps is the submarket within this general category.
The owners of websites and blogs discover niche markets where the competition is smaller. This makes it easy for a website to attract advertisers and to achieve good results. A specific niche will also attract a specialized audience that has interest in the certain topic.
Advantages of Affiliate Marketing Specialization
Specialized affiliate marketing is a very good option because of the benefits connected to it. The small competition will facilitate website owners in making profit.
The more specialized a niche is, the more likely it becomes to attract quality advertisers. Companies are looking for an audience that holds interest in a product or a service. If the content is very specialized and appealing to a certain group of people, the website is more than likely to attract advertisers and to get its content monetized.
Affiliate marketing targeted to a specific niche is already gaining popularity and programs have been created for website owners to utilize. These programs establish the contact between niche sites and potential advertisers.
Several Tips and Tricks
Becoming successful in the world of affiliate marketing specialization is relatively easy. Whether you own your website or you have a blog hosted by one of the big platforms, you will be able to generate revenue this way.
Choose a topic that you are knowledgeable in. Before creating content, you need to examine what the competition is doing. Make sure you discover a very specific niche that few websites are competing in. You should also choose a niche that you have knowledge and interest in.
Become an expert in your sphere of interest. Niche websites will stand out as long as their content is of superior quality. Companies may even notice what you are doing before you exercise any promotional efforts.
Frequent updates are needed, as well, to improve your website's search engine positioning. Higher exposure is connected to traffic increase, which is likely to bring up your click through rate (CTR).
Niche affiliate marketing is far from complex science. It is all about developing what you are best in – your specific knowledge in a highly focused sector. General affiliate marketing campaigns will also help you make money but to become a leader you will have to focus in a certain niche.
Source: The author's web marketing experience
Image Credits: sxc.hu, Author: sachyn