Coming Up with an Ecommerce Marketing Strategy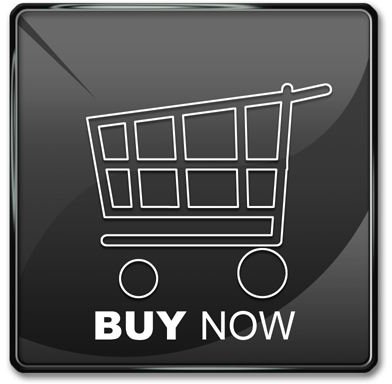 Ecommerce marketing diverges from traditional website marketing. The reason behind this fact is simple – an ecommerce website has goals that differ significantly from the purposes of other web content.
The online store or business is designed to make sales. It attracts visitors who are expected to become customers and to make purchases. To stimulate the transformation from readers to clients, the owner needs to come up with an appropriate ecommerce marketing strategy.
Marketing strategies for ecommerce focus on products and their features. The emphasis shifts and content is no longer the focal point. Owners of ecommerce websites have several options when trying to establish brand reputation and to attract customers.
E-mail Marketing
Newsletter creation is one of the essential ecommerce strategy steps. E-mail marketing is usually very effective, especially if the content of the newsletter is chosen with caution.
By subscribing, people are giving you access to their mailboxes. You can provide them with information about newest products, discounts, special offers and innovative features that the website has.
Newsletters usually contain visuals and links that stimulate people to click and explore the website. Once they go to a certain page, they will probably take a look at similar products and attractive opportunities.
The e-mail bulletin should be sent out on a regular basis without becoming boring. Weekly or bi-monthly newsletters will do excellent work.
Ecommerce Website Search Engine Optimization
Search engine optimization (SEO) is the most cost-effective and long-lasting method to attract new clients and to promote an ecommerce website.
The optimization should focus on the specialized niche within which the website is operating. It should also place emphasis on specific products. Tags and proper keyword selection will make it easy for people to discover the website when looking for goods and services online.
Image optimization should also be considered. Image searches have the potential to generate traffic. All product visuals should have an Alt Tag that contains keywords and descriptions.
Social Media Marketing
When it comes to marketing, the power of social media needs to be harnessed. Whether the target is a text or a product, social networks can achieve the unachievable.
Facebook, Twitter, MySpace and other social networks attract people from many countries, age groups and social statuses. Each business will be capable of discovering the right audience for its products through social media marketing.
Social network ads, the creation of groups and website promotions are all viable options. Social media marketing is inexpensive and very effective. It permits for the inclusion of quality visuals and videos. People are more likely to make a purchase if they can 'see' the product.
Promotions and discounts can be advertised through social media. People will always be looking for a bargain. They will take a look at the ecommerce website, even if it is solely out of curiosity.
Pay Per Click Advertising Campaigns
Pay Per Click (PPC) campaigns have one great advantage over other marketing methods – they produce instant results. A campaign that is carried out in a clever manner will increase sales and the popularity of an e-commerce website.
PPC campaigns are suitable for the marketing of promotions or the introduction of new products. It has to be something special and innovative to attract the interest of the audience.
The selection of the right affiliates is another important decision that has to be made. Certain websites have the potential to attract targeted traffic that will demonstrate interest in your ecommerce marketing message.
Naturally, the ecommerce website needs to look good and should have excellent functionalities in order to generate interest. No marketing campaign will be effective if the site has its defects. Ecommerce marketing is delicate and intricate. It changes all the time but it will also provide you with creative opportunities to achieve your goals.
Source: The author's web marketing experience
Image Credits: sxc.hu, Author: enimal