Creating Your Own B2B Online Marketing Strategy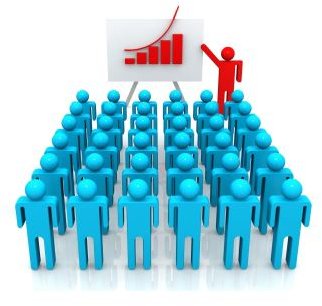 Focussing on B2B Marketing
B2B marketing differs from the traditional B2C (business to consumer) advertising strategies. It happens to be more difficult to execute because the campaign needs to appeal to professionals and corporations that hold interest in a product or a service.
Having a B2B online marketing strategy is essential for the development of any business. Internet provides many opportunities that other channels are deprived of. A professionally created website and a good networking campaign will help you establish your image and professional reputation.
B2B online marketing focuses on several key aspects. Website SEO, networking and social media utilization are of uttermost importance.
Utilize Social Networks in a Professional Way
Social networks hold tremendous marketing potential both when it comes to addressing customers and professionals.
Some networks can do miracles in terms of building image and brand awareness. Facebook and MySpace are two such networks. Website promotion lies in the heart of B2B online marketing. It can be achieved effortlessly through Twitter.
LinkedIn is a network that gives professionals the chance to establish contacts. It has been designed especially for business purposes and it holds biggest importance for your B2B online marketing strategy. LinkedIn gives you the chance to build your portfolio and to present your expertise. Professionals sharing interests similar to yours will find it easy to get in touch and inquire about your products and services.
Write Specialized, Highly Professional Content
Your website is your face in the online world. Having an interactive, highly functional and professionally-written corporate website will help you stand out and appeal to other businesses.
Apart from product and service descriptions, the website needs to contain specialized, niche articles that demonstrate your know-how. The only way to appeal to other professionals is to appear very knowledgeable in your sector of operation.
The content should be search engine optimized. Focusing on SEO will help you generate significant traffic from search engines. Target keywords that businesses are looking for. Specialized terms and professional phrases should be the top priority of your keyword research campaign.
Get Others to Review You
B2B online marketing strategies are all about making people recognize you. To stand out, you have to provide information through multiple channels.
Get others to review your products and services. Reviews appearing in blogs, professional websites and social networking groups will only add to your reputation. Any kind of publicity is welcomed when you are trying to establish your professional reputation.
Stimulate bloggers to write about your business. Offer them partnerships or even get paid reviews. Though these are less effective than organic reviews, they will still generate interest and help businesses discover you through search engines.
Use Video Marketing
B2B online marketing should never underestimate the power of multimedia.
Videos are very powerful promotional tools since people are usually more attracted to visuals than they are to words.
The power of images should be harnessed in every single way. Make brief clips having high quality. Each one should present a specific product or service. You can also come up with general videos about your company, staff and experts.
YouTube is your key ally. Have the videos optimized for certain keywords and write adequate descriptions. Use social networking to promote these videos. Write comments and get people to write, as well. Feedback and testimonials are another essential B2B online marketing element.
Your B2B online marketing strategy should focus on image creation and networking. Expand your network in any way possible. Be visible and maintain your highly professional image. Remember that visibility should never sacrifice quality for quantity. Choose channels that will build your reputation and know what you are trying to achieve.
References
- The author's web marketing experience
- Image Credits: freedigitalphotos.net, Author: jscreationzs