6 Ways for Creating a Blog That People Will Read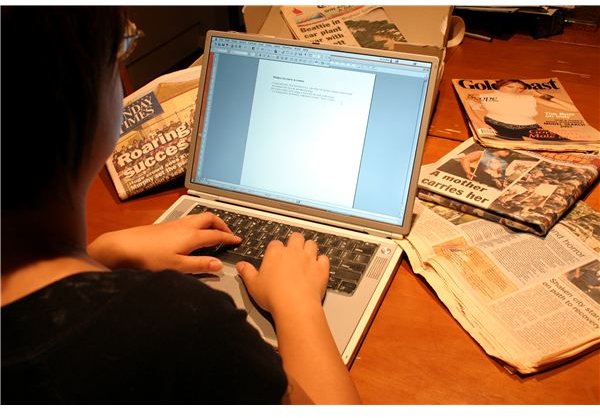 Blogs are the new popular pastime of everyone from kids to corporations. The best blogs keep readers coming back time and again. If you have recently begun a blog or if you have an existing blog that needs to generate more traffic and interest, you may be wondering how to create a blog that people will read. While there is no "magic potion" that will keep blog readers mesmerized, there are some easy ways to generate and maintain a successful following of loyal readers to your blog. Read more to learn how to create the type of blog that accomplishes this, and more.
Create a Visually Stimulating Blog
The more time you spend on the Internet, hanging out at popular websites and blogs, the more you understand the design components to successful blogs. The more aesthetically pleasing a blog is, through the use of visually stimulating colors and images, the more apt it is to become a popular blog for readers. When you're learning how to create a blog you must choose a blog template that will appeal to your general audience. For example, if you are starting a blog about gardening, you will want to choose a blog that includes lots of greens, blues and images of healthy plants, flowers and vegetables. Remember that you must keep this in mind for every new post by including fresh images relevant to your blog topic.
Give Readers Information They Want or Need
In order to create a blog that people will read and share with others, make sure to include posts that are directed to your audience interest level. Avoid talking in just the first person about your own life, as fairly soon you will run out of relevant topics to discuss. Keep an eye out for new articles and updated information circulated through popular media channels and slant your posts toward those topics. Your blog will become more popular over time, but you must generate a great deal of interest by writing on topics that others are interested in hearing about. Provide the information and resources that readers want and need at all times.
Add More Value to Your Blog
A blog is not simply just a place to post random thoughts from time to time. The most successful blogs continually add fresh content on a regular basis to keep readers coming back. Add more value to your blog to encourage people to participate in comments by posting questions at the end of every entry. Add value by asking readers to sign up for your e-mail newsletter, which will expand on the topics you are talking about. Give freebies away and hold contests for your blog readers. By adding more value to your blog, you will develop a large following of readers.
Avoid Too Many Advertisements
The subject of adding paid advertisement to blogs is a controversial one for many bloggers. Those who are trying to build a passive income will say that adding advertisements is beneficial for their readers, while others will say this is a big no-no. Here's the general consensus on adding advertisements to your blog: Keep them subtle and don't allow pop-ups or intrusive advertisements on your blog. Omitting overwhelmingly obvious advertisements from your blog will reduce reader turn-off and encourage readers to keep coming back. Keep paid ads to a minimum and make sure they are relevant to the people who will be reading your blog on a regular basis. Remember, it only takes one bad experience for a blog reader to stop coming to visit your blog.
Promote Your Blog on Social Networks
Thanks to the many wonderful social media tools available, there are easy ways to promote your blog for free to get more people to read it. Try micro-posting to Facebook, Twitter, and LinkedIn for starters. Sign up for accounts on Digg and Plaxo and distribute your latest blog posts for others to vote on. Ask your current followers to promote your new posts to their social networks as well. If you want to gain more interest, invite others in your niche to write guest blog posts, or offer to write guest posts for others, for some valuable cross-promotion. Once you learn how to create a blog, there are limitless ways to get the word out about it and create a growing number of readers if you are persistent.
Encourage Participation from Readers
People like to share their ideas and opinions online. That's why communities like YouTube and social media outlets are so popular. Use this to your advantage by creating a blog people will read and leave comments in response to your posts. Make sure to ask questions and invite readers to post their responses. Give praise to those who do leave comments, even if they are somewhat negative. Provide more information when asked and use this as inspiration for future posts. In this way, your readers will understand you appreciate their presence, and they will keep coming back to see what's new on your blog.
Sources and Photo Credit
Sources
Hatch, Lauren, "11 Characteristics of Highly Influential Blogs", Entrepreneur Magazine, retrieved from https://www.entrepreneur.com/marketing/onlinemarketing/article205174.html
Toren, Matthew, "5 Tips for Creating a Blog Everyone Wants to Read", Business Insider, retrieved from https://www.businessinsider.com/5-tips-for-creating-a-blog-everyone-wants-to-read-2011-1
Photo Credit