Free Blog Headers for Websites and Blog. 10 Great Resources for Free Images for your Blog Headers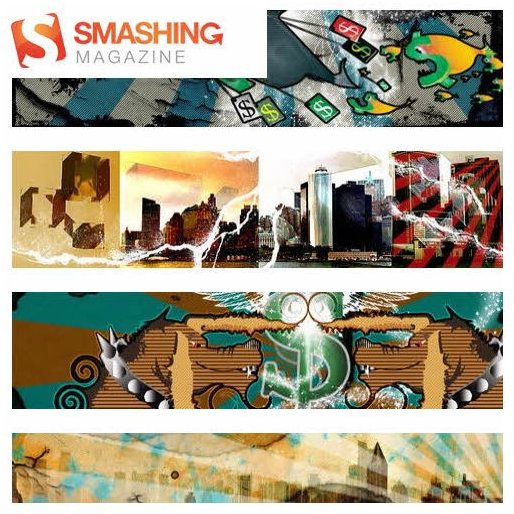 Finding the Best Free Blog Headers
It doesn't take much to give your blog a freshened up look; an update in colors and sizes on your header fonts, a new background can work wonders or what about a new header image? Recently, I've been searching around to see just what's available in the way of free blog and website headers, and just had to share what I found:
Smashing
One of the first resources I found for free blog headers was on Smashing Magazine, one can't miss it.
The "Header Graphics Contest", held in 2008, resulted in a wonderful collection of crafted headers, "free to use without restrictions", that you can download and use in your blog header for free.
This collection contains a wide variety of styles, at 850 x 200 pixels large, from typographical to grunge and is really worth a look, even if you don't need a header.
The Blog Boutique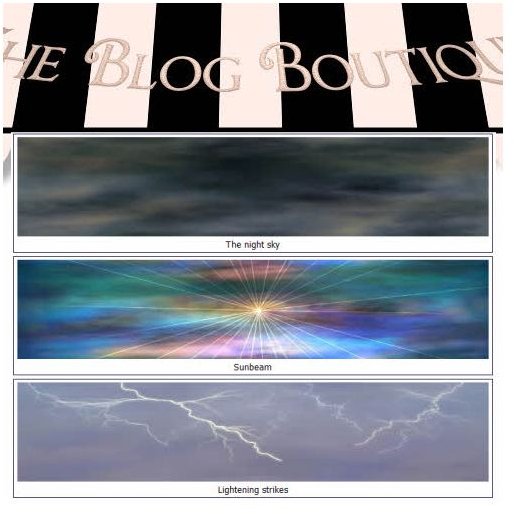 …is absolutely bursting with all kinds of free blog header designs, ranging from headers for Wordpress Kubrick, 740 x 192 pixels, to Wordpress "Twenty Ten" ready headers at 940 x 198 pixels, and lots more in between, all categorized and easy to find.
This lady is a really busy bee who loves what she's doing and it shows.
At DryIcons…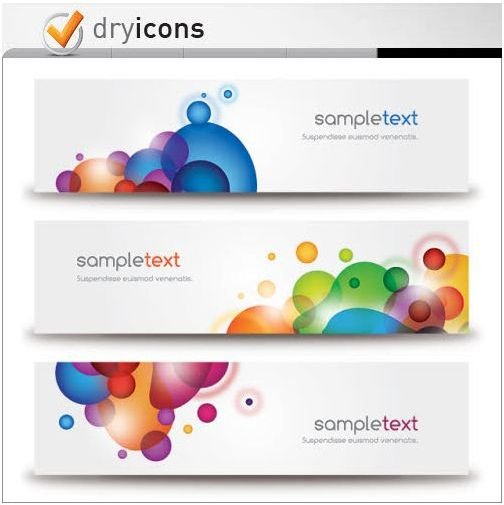 At DryIcons you can find not only free blog headers but also many other graphical elements that you can use to make a really good impression. Graphics are free for non-commercial use, with a very small charge for commercial usage.
Extremely talented and professional design, it's not a place just to go window shopping, you just can't resist.
Tip: search for banners
BloggerStop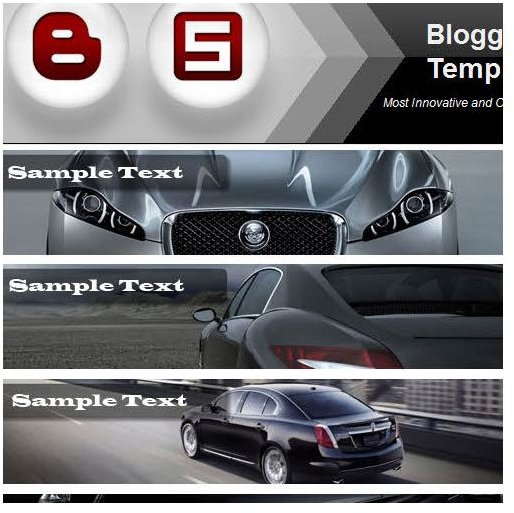 The header collection at BloggerStop.net is quite modest compared to others, but these free car headers were so nicely crafted that I had to add them and, ok, I love graphic design pieces with cars.
The images are 1000 x 200 pixel and are free to use for both private and commercial projects.
Free Vector Blog Headers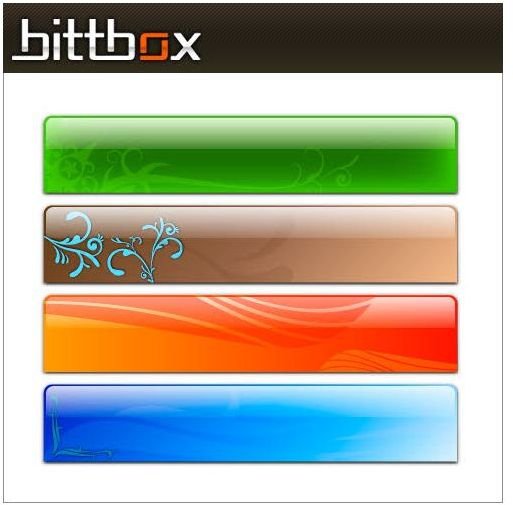 Vector graphics have the added advantage that you can size them up without loosing one ounce of detail, so I was particularly happy to find this set of carefully crafted glass designs from BittBox.
Although the collection seems small, don't be misled, as vectors, you're being given not only the arrangements displayed as in the screen shots but also enormous flexibility of being able to rearrange individual elements to create something unique.
Wonderful and Wonderful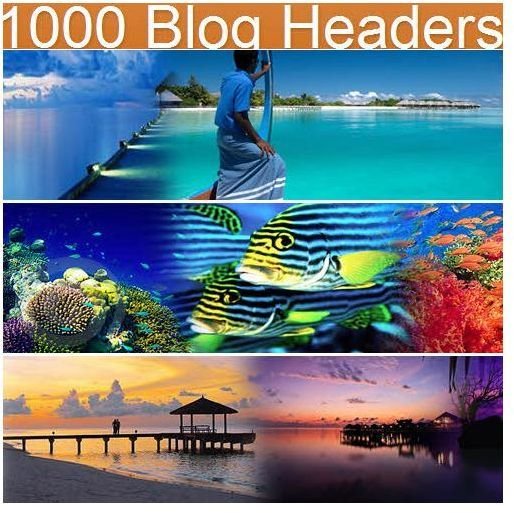 There's always more than one kind of wonderful, this is one of them, why? because it has heart.
Mohamed Farish has a goal, to create 1000 blog headers, for free!
Creating atmospheric montages using photos from his travels, he's slowly moving in the right direction with header number 44.
Star Quality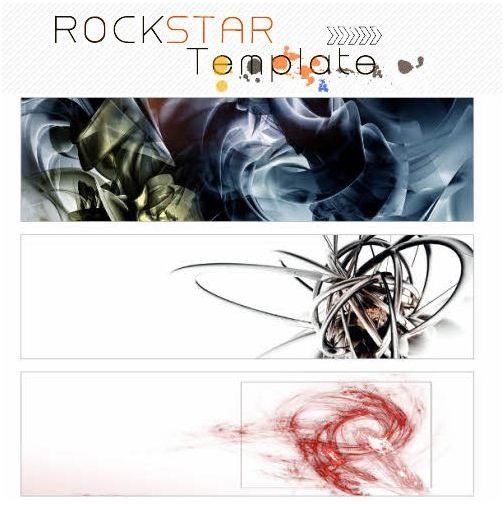 At RockstarTemplate.com you can find this nice collection of 20 creatively designed free blog headers ranging from creative to fantasy designs in a range of styles and colors and in the good, usable size of 1024 x 250 pixels.
If you're looking for something a little graphic design stylish, you might like to take a peek here.
Right Under Your Nose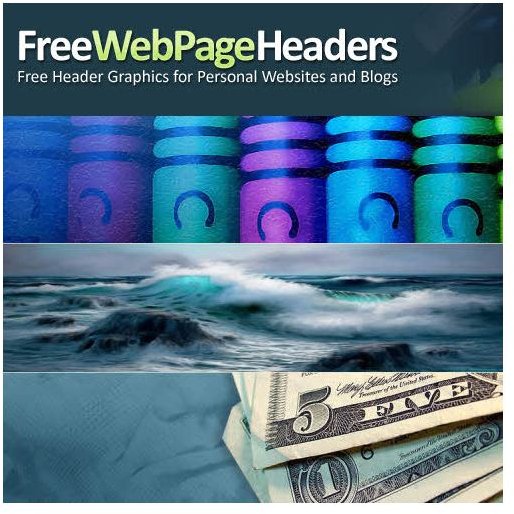 This is a large, that's Large, collection of headers picturing all forms of life that shouldn't be missed. If you're looking for something you can't find, try FreeWebpageHeaders.com, chances are it's hiding there!
Images are free of charge under a Creative Commons Attribution-Noncommercial 3.0 License
Make Your Own - When Nothing Seems to Fit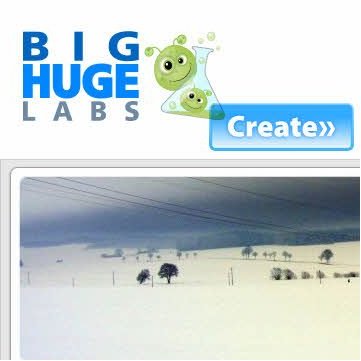 BigHugeLabs.com have an online service where you can use your own photo for making a Wordpress header. Photos can be uploaded or used from your Flickr or Facebook account. If you become a free member, you also have the option to save your created header.
In the test made by "yours truly", I wasn't able to find any setting to change the image size, but I did get a nice 760 x 200 pixel, with light grey background, blog header, free! This is a nice little service for when you need it.
Free isn't Always Free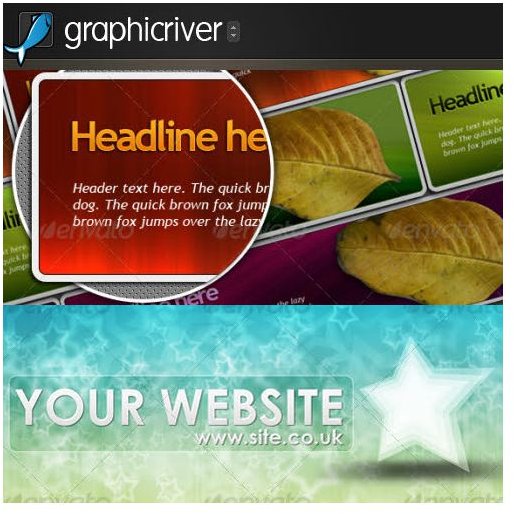 When looking for free blog headers, I stumbled across one resource that really stood out in its field, GraphicRiver.net. They aren't offering "Free", as in no bucks, but a massive collection of royalty free graphics, including headers.
Here you can find great work for super prices, $2 - $3. Worth to note the address, you may need it some day.
References
Source: Author's research
Image Credits: Montages by Author
Montage contents and logos are the property of the respective website owners