Top 5 Dreamweaver Alternatives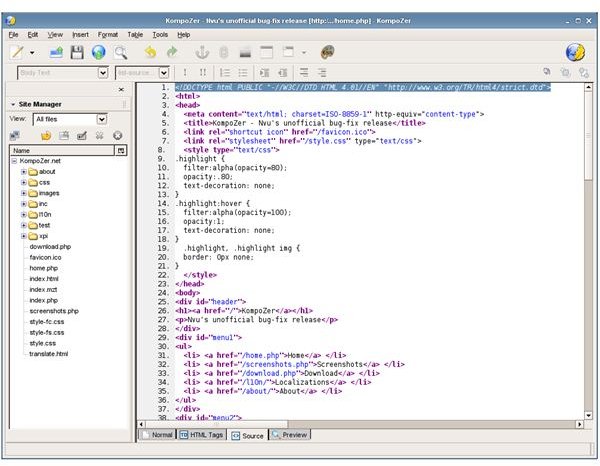 Kompozer
If you are a non-technical computer user who wants to create web pages without knowing HTML or CSS coding, Kompozer is a program that you need to check out. It is similar to Dreamweaver in that it has WYSIWYG editing mode and HTML mode.
The reliable HTML code creation will work with the most popular browsers so that you do not have to think about it as you are creating your page. Because the program is Open Source, you do not have to pay for it. Donations are appreciated, though. Kompozer is compatible with Windows, Mac and Linux.
Source: Kompozer
Open Source Dreamweaver Alternatives: Bluefish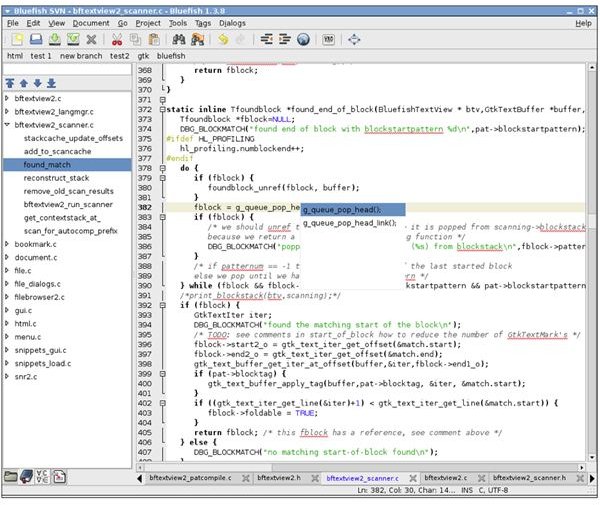 Bluefish is a powerful editor for programmers and web designers. Many options are available to write websites, scripts and programming code. It has a WYSIWYG interface and will open over 500 documents at one time. Work on several projects at once, automatically restoring settings for each project if needed. The Snippets sidebar will allow you to specify custom dialogs, inserting patterns and binding them to a shortcut key in order to speed up your development process. You can also search and replace patterns.
Bluefish is an Open Source GPL program that is compatible with a variety of operating systems including Windows, Mac and Linux.
Source: Bluefish
Nvu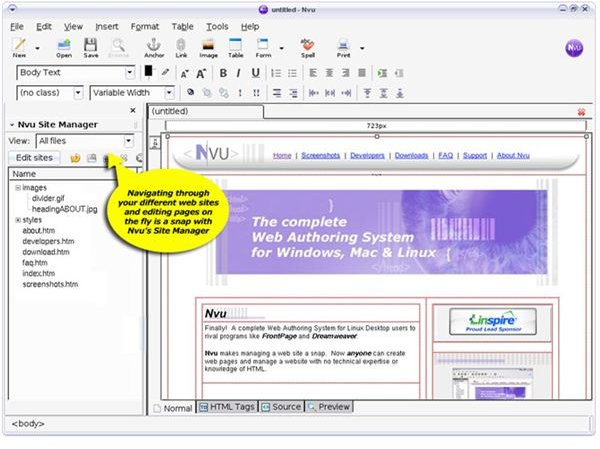 Nvu is another program that is ideal for non-techies because it combines web file management with the WYSIWYG page editing. Like Kompozer, you do not need to know HTML, CSS or web coding in order to create functional web pages with Nvu.
If you need help learning how to use the program, videos are available on the Nvu website. You can also perform a Google or YouTube search if you need further help. Nvu is compatible with Windows, Mac and Linux. Also, it is Open Source.
Source: Nvu
Coda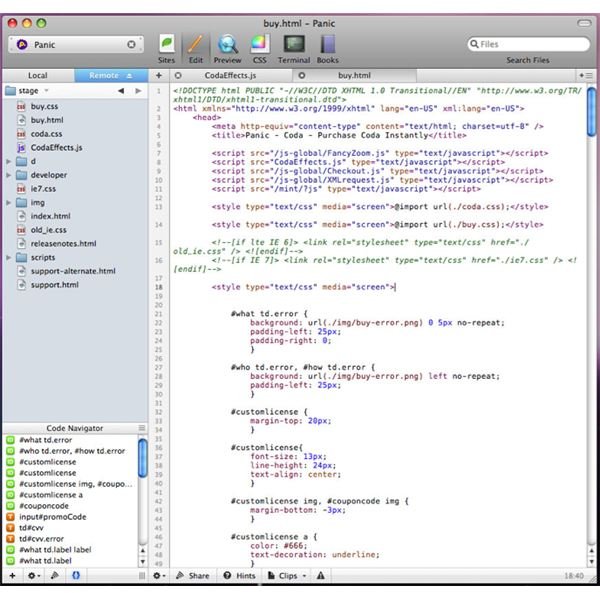 Coda is another powerful editor for programmers and web designers. Developers can write plug-ins for Coda in order to extend its functionality. You can also download plug-ins that others have written.
Coda has some powerful text editing features such as Live Collaboration, Clips and Revolutionary Find/Replace. Live Collaboration allows you to edit code live and simultaneously with co-workers that are located anywhere in the world. Clips allow you to insert your frequently used text snippets by clicking, dragging or tab-triggering. Swap width and height tags with the Revolutionary Find/Replace.
This program has a lot more to offer, including a free trial to test out its many features. Once the trial ends, you will have to pay $99 to continue using Coda. It is Mac compatible.
Source: Panic.com
Notepad++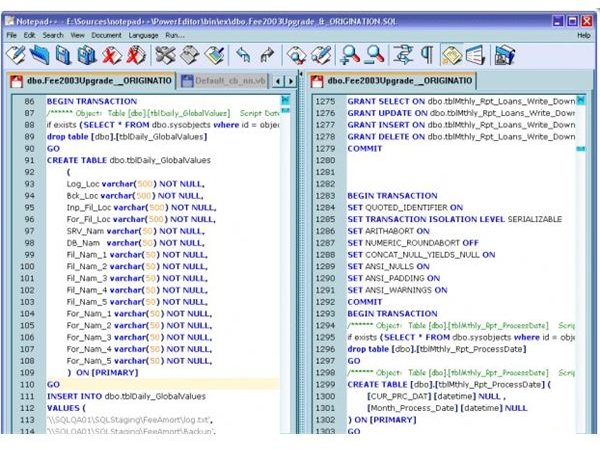 Notepad++ is a cross between Notepad and WordPad. The tabs feature allows you to open and manage different documents simultaneously. Line numbering is also included.
Rather than being just a text editor, however, Notepad++ offers detection and formatting for a variety of coding types, from CSS and HTML to PHP, C# and beyond.
This program is Open Source and is compatible with Windows.
Source: Notepad-plus-plus.org
Resources
Kompozer - https://www.kompozer.net/
Bluefish - https://bluefish.openoffice.nl
Net2.com - Nvu - https://www.net2.com/nvu/
Panic.com - Coda - https://www.panic.com/coda/
Notepad++ - https://notepad-plus-plus.org/