Blog Marketing: The Best Form of Internet Business Promotion?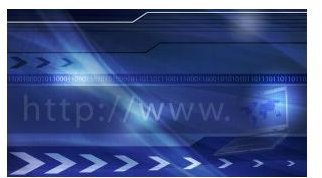 Everybody understands that blogs have emerged as the new big thing in the internet realm. Blog marketing was expected to spring to the scene as soon as blogs became popular but many still question the efficiency of this promotion method.
Blog marketing is nothing more than the creation and maintenance of a blog that is used for corporate purposes. Such blogs can present products, the beliefs of a company, information about the specific niche or even professional news.
What do blogs and internet business promotion have in common? If used properly, a blog can turn into a powerful marketing channel that can both establish a brand and build relations with potential clients and partners. The catch is that blog marketing requires commitment and efforts on a regular basis. The benefits certainly outweigh the costs, since blog marketing can be used to meet various company promotion goals.
Demonstration of Know-How
A blog can establish a company as a leader within its specific field of operation. This is an informal communication channel that can be used to demonstrate company know-how and the experience of the staff.
Blog postings are much more than simple PR articles. They can be highly specialized and professional or useful and coming in the form of how-to guides. Information is a valuable resource and innovative companies know that they can impress customers by sharing some of their experience.
Blog articles written several times per week can get a brand recognized and build a company's reputation. Naturally, each piece of content must be original, well-researched and coming to the aid of readers.
Promote Your Corporate Website
The online face of a company is its corporate website. A blog should be used to popularize this website. Blog marketing can be much more efficient than other forms of internet business promotion.
Blog postings usually contain links to the corporate website, to specific pages or products. These links will direct traffic and will also serve a purpose in terms of search engine optimization (SEO).
Very often, blogs score well with search engines faster than new websites do. This is true, especially if a popular blog platform is used. Search engines recognize blog platforms and are capable of indexing content fast. This fact can be used to the advantage of the corporate website.
Establishing Relationships with Clients
A blog is much more personal than a corporate website. It reveals the human face behind the company. The tone appeals to readers and they are more likely to trust the content and to get involved.
A company blog can be used to both attract new clients and to establish a relationship with them. Through this interaction, the company will get some feedback about its products and services. Learning about the opinions of clients and potential customers is essential in terms of strategic planning and the creation of a long-term operation plan.
Inexpensive and Effective
Business marketing can make or break a company. Most owners are willing to spare no resources and time when it comes to the proper promotion of the brand.
The good news is that blog marketing is both inexpensive and effective. The process requires some know-how and basic internet marketing skills but a single employee will be capable of maintaining the blog and making it function to the advantage of the company.
Blogs attract targeted traffic. People who spend time reading the articles are probably interested in the products and services that the company offers. It certainly is worth taking time to lure people who have already demonstrated certain interest within the niche.
Blog marketing is much less sparkly and impressive than billboards, TV ads and even banner ads. The one thing that counts is that blog marketing is capable of doing terrific job in terms of attracting clients and getting them acquainted with the brand. You have nothing to lose. If you are into innovations and alternative types of promotion methods, you should certainly give blog marketing a try.
Image source: sxc.hu, author: CJLUC