What is Linkedin and How to Improve Your Linkedin Ad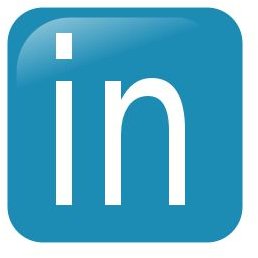 What is LinkedIn?
LinkedIn is a social networking site that is quite different from typical social networking venues. With LinkedIn, the user is marketing themself as a professional and if you plan to market yourself to other businesses or job offers then you need to know how to improve your LinkedIn ad.
LinkedIn is similar to an online resume where you will have your employment, educational background, connections and websites listed for others to view. There are recommendations encouraged where fellow employees, supervisors, connections and staff can comment on your work ethic and the quality of your work in order to showcase to others your strong points.
Using LinkedIn To Market Yourself
Since you will be basically using your LinkedIn profile as an online resume, you will want to know how to improve your LinkedIn ad in order to show others the best aspects that you possess. LinkedIn allows you to share your profile URL, add a widget to place on a blog or website and be searchable on the site itself. This is why it is imperative that you have the best ad available so that potential employers or clients can see that you are not only professional but serious about the way you are perceived.
Many professionals in the business world depend on LInkedIn to be used as a tool for marketing and advertising not only themselves but if they own or run a company, it is an excellent resource to work on branding their company name.
How to Improve Your LinkedIn Ad
The important element to realize when learning how to improve your LinkedIn ad is to think about how others will view it. There are a few guidelines that may help you market your LinkedIn ad better and more successfully.
Keep your connections personal. It can be better to have fewer connections of people who know you personally in the business world rather than adding everyone you can find. Sure, it never hurts to "know" more people but if a potential client or employer sees that you have hundreds of connections that don't seem related to you in any way, it may seem as if you add at random and don't really know anyone that can vouch for you personally.
Add keywords that are relevant. Keywords are a very important part of a LinkedIn ad. Not only do others use these to search for others, they show up on search engines as well. This is important because the more you get your name out there for the public to see, the better chances someone will see it that needs your expertise.
Help others. There are areas within LinkedIn where other members may ask questions. By answering these questions, it lends to the feeling of you being an expert in your field.
Fill out your entire profile. It is important that you have a fully fleshed out profile that others can peruse and not feel like they know nothing about you or your work history, education and background.
These are just a few tips on improving your LinkedIn ad but they are some of the most important that can help you give a better vision of yourself and your work philosophy.
References
References: Atkinson Public Relations, https://www.atkinsonpr.com/blog/the-weakest-link-how-to-improve-your-linkedin-results/
Image Credits
Image Credit: Wikimedia Commons/Zymos