Understanding and Setting Up WordPress SEO

WordPress SEO
In this guide, I will help you with setting up your SEO in WordPress. In most cases, bloggers are confused about the software that would be better for their website and later on decide to settle with WordPress as it is one of the best options available. It is also one of the easiest CMS to use.
Most people do not know how to go about the working of search engine optimization and it is a vital role in the success of any blogs, websites or online business. It is better not to ignore WordPress SEO training as it is very much necessary to be successful online. When WordPress is combined with SEO the excellent result that it could bring in will leave you shocked. WordPress and SEO goes hand in hand so trying to use one without the other may not bring that greatest of a results to your blog or website.
Valid Points for Using WordPress
There are a number of people who are happy to look at a prospect of making money, but hesitate to invest even a dime in the beginning. For such people the WordPress SEO would be of great help, since it gives a chance to make money without spending anything from their pocket. I don't think there would be any dispute if I say WordPress is one of the best platforms for blogging. It has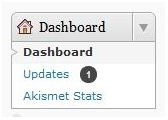 some valid reasons like:
1. Easy installation
2. Free of cost
3. Google-Friendly
When you first set up your Wordpress site, it is not to SEO friendly, but we will take a look at how you can help that. You can also use SEO plugins to help with your site. There are also many materials online that you can read to help you better understand SEO. After setting your permalinks below, you may want to take a look at some of these materials to further your blog.
Optimizing Your WordPress SEO
Now I am going to tell you few ways in which your blogs can be optimized to get better search engine rankings. We will also take a look at how to go into your dashboard and set your permalinks to better help your SEO.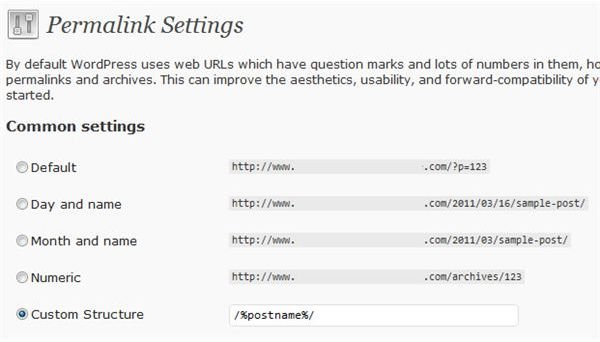 Keyword: It is very well known that keywords is the base of SEO. So it is very essential to have a list of good keywords. If you are not so familiar with it, you can make use of Google Keyword research tool for your keyword research.
Customization: The next step is to customize the WordPress blog to make it optimized for Google. For this login in to dashboard, and then click on settings and go to permalinks. There make sure to alter the blog structure. Then click on the button with the header "custom" and type %postname% in the box there.
Content: The last but the most vital step is to write regularly on your blogs. If you are irregular in posting contents, SEO would not be affective. Also make sure that the articles are of high quality as it is the key to get better rankings on search engines and more profits.
Image Credits & References
All screenshots of WordPress dashboard were taken by the author for educational purposes only.
WordPress Graphic was made by the author and belongs to the author.
WordPress.org