Professional Search Engine Marketing Services - Do You Need Such Help?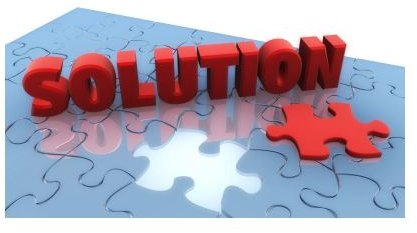 Search engine marketing (SEM) is the new 'hot' trend in the sphere of website promotion and establishment. Many website owners consider professional search engine marketing and the services of specialized companies that can make a website more popular and increase its search engine exposure.
Managed search engine marketing services consist of various strategies and techniques used to make a website more 'likable' and available in search engine results. One question remains – is such professional help really needed? Can the team behind a website manage on its own or should expert advice be sought?
What is SEM?
Search engine marketing and search engine optimization (SEO) have something in common but the two terms are quite different. Understanding what SEM consists of is essential before a website manager decides whether professional search engine marketing is needed.
The first aspect that should be understood is the fact that SEM utilizes SEO and other techniques to increase the visibility of a website in search engines.
Naturally search engine optimization is essential. Well-written and keyword-rich content can easily find its way among the top search engine results for a specific search phrase.
SEM, however, is much more than the simple optimization of content and website design. Other strategies that can be used include paid search engine results, pay per click (PPC) advertising campaigns and paid placement.
The issue here is that many company marketers have difficulties understanding how SEM differs from traditional internet marketing or search engine optimization. The process is delicate and somehow complex. This is when professional search engine marketing agencies step in.
What Can SEM Companies Offer?
A SEM agency will come up with a consistent strategy that will increase the search engine popularity of a website. Professional search engine marketing starts with brainstorming and ends with result analysis and modifications.
A strategy is needed for the successful implementation of long-term SEM. Many website owners have difficulties achieving that on their own. Managed search engine marketing services begin with planning and guarantee monitoring of the manner in which the strategy is implemented.
A traditional SEM agency offers a number of services.
Search engine marketing consultants will initially inspect the website, its content and architecture to determine whether any changes are needed in terms of search engine optimization.
They will next suggest the best Pay Per Click (PPC) campaigns to be used in order to increase visibility. The biggest PPC network is Google Adsense. When deciding on PPC ads, you will get advice on the best keywords to use and the manner in which the ads should be targeted.
Professional search engine marketing will also involve social media campaigns and increased exposure, copywriting, keyword research, employee training and consulting. Analytical tools will then be used to evaluate results and whether traffic from search engines has increased.
Do You Need Professional Search Engine Marketing?
By knowing what SEM is, website owners will now have to decide whether to make use of professional SEM agencies.
Traditional search engine optimization can do a lot in terms of increasing search engine exposure, maximizing the website's traffic and getting a loyal audience. Sometimes, however, such efforts will be insufficient.
Professional SEM services will be of use for websites that are providing content in highly competitive niches. It might be difficult to beat a large and well-established body of competitors.
Niche and highly-specialized websites that provide quality web content and that have been designed well have smaller need for professional SEM. It all depends on the goals of the website owner and the manner in which these could be achieved.
Is professional search engine marketing the thing that you need? It can be. Professional SEM will help you get established and recognized. You can certainly achieve that on your own but if you want to see satisfactory results fast, you might as well consider the services of a SEM agency.
Image credits: freedigitalphotos.net, Salvatore Vuono