Top 5 Great Patriotic Web Backgrounds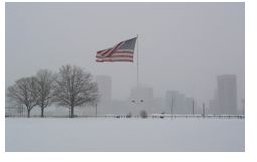 Great Patriotic Backgrounds
It doesn't get any better than displaying Old Glory on your website. But, don't stop there. This article will walk you through a great selection of patriotic themed backgrounds. Don't have a blog or site? Try using on your desktop. Either way, proudly display the following backgrounds / images (however you wish) and you'll soon be celebrating 4th of July year around. Adding a background image to your website is quick and easy. The hardest part is finding the right one.
Of course, these five patriotic website backgrounds are not the only resources available. Yet, it's a great way to get started. Let's jump right in:
Snow Backed American Flag
Our first background displays a beautiful rendition of the American flag against a backdrop of snow. If you love spring but don't
want to leave winter behind, this background brings all of the snow and patriotism without lowering the temperature. A historical backdrop with Federal Hill Park in Baltimore, MD will give your website a sense of civic duty and historical significance. . . blended into one image.
Grand Central Station
Nothing is more patriotic than a background of Grand Central Station with the American flag flying overhead. Take this image and use it proudly. You can't go wrong combining The Big Apple, and other great symbolic features of American history.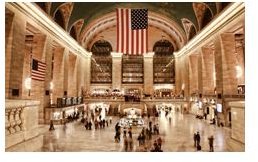 4th of July Fireworks
"Let Freedom ring!" That's what you'll be saying after displaying this background. Even though you can't hear the literal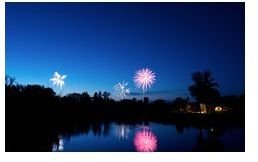 sound of fireworks crackling overheard, an image of patriotic celebration over a stirring body of water will never grow old. This image brings to the screen a very telling story of what it really means to be proud of your country.
Fredericksburg Veteran Cemetery
A sober but true testament showing the sacrifice of freedom. This patriotic web background, featuring a veteran ce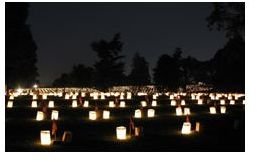 metery in Fredricksburg, PA doesn't fit into the typical patriotic website backgrounds. Yet, sad and tragic as such a picture is - you cannot mistake the significance this setting plays in bringing about a patriotic setting.
Great American Flag
And, last but not least: a stand alone background of Old Glory. Every background displayed so far is great. In fact, all patr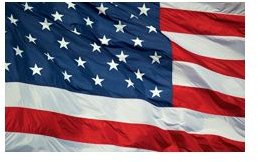 iotic images should receive A+ ratings. However, nothing quite measures up to a stand alone picture of America's flag. No matter how many "rockets red glare and bombs bursting in air," displaying this background on your website will give true credence to the words Francis Scott Key so eloquently penned.
Again, these patriotic web backgrounds are just a snippit of images you can use to show your patriotism. Can you get started with five patriot backgrounds? Of course you can.
After deciding on which ones you like, consider testing different ones to narrow down your favorites. Simply click on the links above in each description, and you'll be transferred to the relevant download page. Still don't think you have the right one? Well, keep trying. Heck, use more than one. Patriotism is always in style.
References
- https://interfacelift.com/wallpaper/tags/80/scene/patriotic/
- https://interfacelift.com/wallpaper/details/97/american_flag.html
- https://interfacelift.com/wallpaper/details/2078/grand_central_terminal.html
- https://interfacelift.com/wallpaper/details/1957/fireworks!.html
- https://interfacelift.com/wallpaper/details/1268/luminaria.html
- https://interfacelift.com/wallpaper/details/2417/vote.html