Learn How to Add Amazon Ads to My Blog for Maximum Sales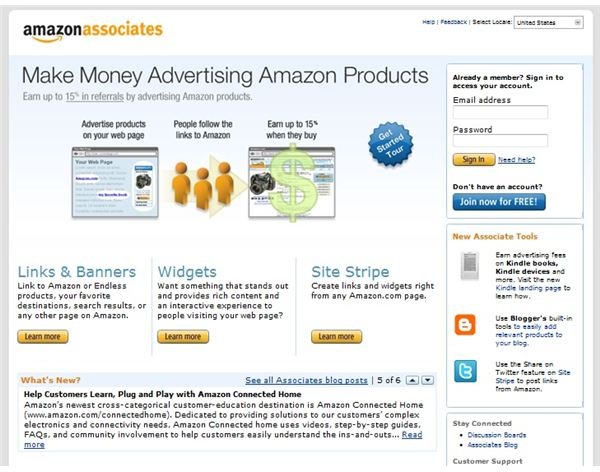 Adding Amazon adds to your blog can be an effective way to monetize your blog and give readers useful resources when they visit your site. Amazon offers flexible modules to help affiliates maximize sales and build a strong source of income. In my early blogging days, I wondered how to add Amazon ads to my blog, and was relieved to learn it's a quick and painless process. By using Amazon widgets and an aStore, you can increase sales on your blog and boost your bottom line.
Using Amazon Widgets
The first step in adding Amazon ads to your blog is to become a registered affiliate. Upon approval, you'll want to create useful Amazon widgets for on the affiliate site. Widgets are a quick easy way to put customizable Amazon ads on your blog, and you can tailor them to suit your readers' needs and interests.
On the Amazon affiliate site, you'll select the products that you'd like, as well as the format for the ad. You can completely tailor Amazon ads to match the look and feel of your blog. You'll then copy the code that Amazon will generate for you, and place it in prominent places around your blog.
Amazon offers affiliates numerous widgets to help bloggers and web developers to help fully harness their sales potential. For example, in addition to text links and traditional ads, Amazon also creates interactive widgets, such as:

Mp3 clips
Video clips
Slideshows
Search boxes
Carousel spinners
While you want your Amazon ads to have maximum visibility to maximize potential sales, you also don't want to bombard your visitors with obtrusive ads. Areas of your blog that might be suitable places for your Amazon widgets include:
Sidebars
After a pertinent article
Headers or Footers
Email Newsletters
You might also consider using text links to Amazon products within the body of your text, where it's appropriate. Resist the urge to inundate your readers, though, and build trust through genuine recommendations and referrals.
Amazon aStore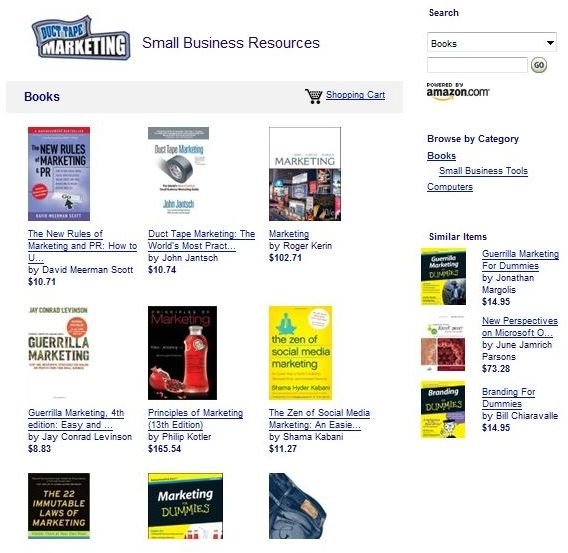 If you're trying to add Amazon ads to your blog, you could also use Amazon's free tools to create an aStore. An aStore is a quick, effective way to build an online store featuring products that you select on the Amazon affiliate site. When you customize your store, Amazon includes a free shopping cart, along with sufficient product details. No coding or design experience is required, making it a simple and effective solution to begin increase your Amazon sales.
After you've selected all the products you'd like to feature in your aStore and have customized the colors and format, Amazon will generate a unique URL to your store. You can then link to it on your site, or embed it where you'll like to display your storefront. You can also use social media outlets to further spread the word about your new store.
No matter the theme of your blog or your niche, Amazon ads may be able to boost your revenue. Select items that fit the content of your site and may truly benefit your readers, and you'll further boost your credibility and click through rate.