Functional Elements of Designing a Website: Important Design Tips to Keep in Mind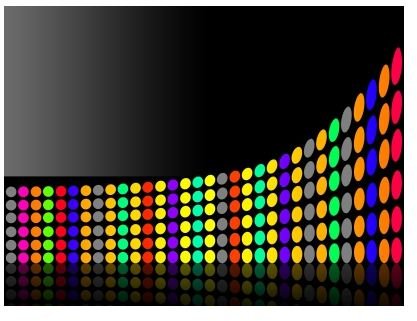 Website design serves many more functions than being aesthetically pleasing. It makes a statement and it facilitates the experience of visitors. The main aim of functional design is to order information and website elements in a way that is easy to use.
The functional elements of website design are simple to introduce and very effective in terms of navigability and enhanced website visitor experience. They focus on the hierarchy of information and the graphical presentation of leading web content.
Hierarchy of Information
The first element of functional website design is hierarchy of information. What is the website all about? Which parts need to grab the attention of visitors? Is it focused on a product, interactivity or text content?
Design can be used to structure information and to create hierarchy. The most important elements have to receive more graphic attention so that they grab the eye before any other part of the website.
Colors, visuals and menus should be designed so that emphasis is placed on the most valuable aspects of the website. Minimalism can also be used to make a statement. Have one leading visual or functionality per page and keep the rest unobtrusive.
Uniformity of Elements
Functional website design needs to focus on uniformity.
Website visitors today have a limited amount of time. These people have thousands of options when it comes to looking for information. If they have difficulties discovering anything, they will simply turn to another website.
Uniformity is one of the most important elements of functional website design. The same visuals and buttons need to be repeated throughout the structure of the website. If one page comes with interactive features while the other is designed in a conservative style, the visitor will have difficulties following through.
The manner in which colors, fonts and graphical elements are used should stress on consistency. Menus need to appear in the same places and texts have to be structured in a similar way. Functionalities connected to page viewing should appear in the same place on each page.
Navigation Elements and Functionality
Often, menus get neglected. After all, they give designers little creative freedom. Yet, the manner in which a menu is structured is the key towards website functionality.
Navigation elements can be horizontal or vertical but the important factor to keep in mind is the manner in which categories are structured and presented. The menu should focus on hierarchy of information. It can come with sub-menus, providing additional information related to categories.
A website is all about providing information in one form of another. The menu is the map that visitors use to get around. If the menu is easy to use, the website visitor is likely to explore more pages.
The number of menu buttons should be neither too small nor too big. Too few general categories will provide little information about the website content while too many categories will get the visitor confused.
Getting Rid of Clutter
Functionality and clutter cannot coexist. You certainly have many statements to make but it will be a mistake to have all these messages screaming for attention on a single web page.
Each page of a website needs the elements that add uniformity (header, footer), navigation, a leading graphical element and a leading piece of content.
One of the main rules of design is that less is often more. The same holds true when it comes to web design. Too many brilliant solutions on a single page will get the visitor confused and will undermine the value of the project.
The leading element can be as prominent as you want it to be. Do your best to have one main element per page. Naturally, it is acceptable to break the rules if you have a great idea and you want the website to look untraditional.
It may be difficult to find the perfect balance between functional elements, creativity and white space. The best solution could require website re-organization and additional brainstorming. Still, the effort will be worth it, once the website goes live and readers begin using the elements effortlessly. Functional website design can be difficult to achieve but this is the proper approach when visitor experience is kept in mind.
Image Credits: freedigitalphotos.net, Salvatore Vuono