Professional Link Building Tips: Strategies for Building Your Site's Reputation on the Internet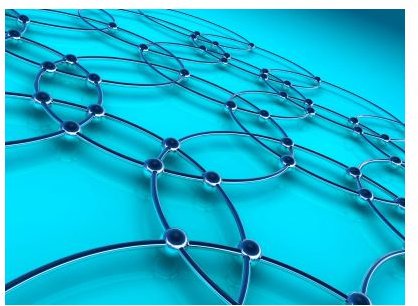 Good website link building is more about quality than it is about quantity. Many website owners understand that working on backlinks is important in terms of Search Engine Optimization (SEO). What they fail to understand is that the quality of link should also be examined carefully.
What does it take to build links like a professional? Can backlinking be carried out in an efficient and adequate manner without getting a company or an expert involved?
A backlink is a simple tool that search engines use. Search engine crawlers consider links coming from other websites like recommendations. If the quality of the recommending website is high, the backlink will have a greater value. This is the principle that effective website link building is created upon.
Which strategies are most effective when it comes to link building?
Comments
Thematic relevance is of key importance for the creation of quality backlinks. The first step in backlinking is selecting good sites that discuss similar topics. Check the quality of the site by looking at its PageRank – a numerical value that Google assigns to websites, varying between one and 10. When you work on a backlinking strategy, pick websites that have PageRank of four or higher.
The first and probably easiest way to build backlinks is writing comments in quality blogs and websites. Each comment can contain links to your own content. The name of the author can be created to include a link to a website or a blog. Make sure your comments add value to the article and are relevant. If the comments are created for solely promotional purposes, they will probably get deleted.
Social Bookmarking
Social bookmarking websites have appeared to facilitate the task of anyone working on website SEO.
How does it work? Social bookmarking websites allow their users to share favorite links, interesting articles, pages and photographs. When sharing such pages, websites receive a backlink.
Since they aggregate large amounts of quality content, social bookmarking websites usually have high PageRank. Website owners and marketers should strive to include links in Digg, Mixx and StumbleUpon. As in any social media site, be courteous and follow the rules. Do not spam your followers. Instead, focus on relevant content and engage with the content of others as well.
Social Networking
Facebook, Twitter, MySpace and LinkedIn can also do miracles in terms of link building. Apart from the fact that these websites provide quality links, they increase traffic and help for the creation of a loyal audience.
It is of utmost importance to select the most captivating pieces of information and to provide links to those. This way, you will increase the chance of getting the link clicked. Again, do not spam your followers and do not engage in any quick schemes to get thousands of followers. The most effective way to use Social Networks is to trully engage with your audience and have relevant discussions.
Guest Writing and Article Submission
Professional link building can also be achieved through the provision of content to famous and highly ranked websites.
Make a list of blogs, portals and websites that discuss topics similar to yours or that have the same general nature. Contact their owners and suggest a content partnership. Whenever the offer is accepted, you will write guest pieces that feature links to your website.
Being a guest writer or a guest blogger will give you the link you need so bad in terms of SEO plus popularity within the niche. Getting the approval of readers and other website owners can really help you create a reputation. Many websites will also give you the chance to submit articles. Such article directories will also have to be examined for PageRank and quality before you decide on the submission of any content.
Link Exchange
A link exchange is probably the least favorable and least creative backlinking method, however it can still be effective when done well.
A link exchange is a form of partnership between the owners of two websites. Each one adds a link to the other website. Usually, the website that has lower rank will benefit from the link exchange, while the other one can hope solely for a traffic increase.
When it comes to link exchange, you should once again seek quality websites that operate in the same niche as your site or blog.
Remember that the quality of backlinks rather than their number will play a bigger role. It is more important to get several backlinks from well-positioned websites than many links from websites that lack SEO value.
Have a plan and research your options before getting started. This is what professionals do. Instead of embracing every opportunity that comes your way, be picky and informed. You can make a practical selection only if you have done your homework in advance.
Image Source: freedigitalphotos.net, Salvatore Vuono