Where Can I Upload Twitter Pictures? Top Five Image Hosts for Twitter

Unlike Facebook, Myspace, or Friendster, Twitter doesn't have a built in photo album service. In fact, there isn't much that Twitter does have! And while I'll argue that the simplicity of Twitter is the main reason as why to use it, I'll admit, there is something nice about sharing images.
How do you you share images on a social network specifically designed to lack all the features that other social networks provide? Easy! Because Twitter lacks the ability to host images on its own, a rich assortment of third party image hosting services have developed, allowing you to pick the service that best fits your needs.
If you want something that can be uploaded from your phone, there are services that will do that. Looking for an image hosting site that also provides hosting for videos? There are plenty of those as well. How about something that can be uploaded via e-mail. Yep, you guessed it - there's even services that allow you to upload images, videos, documents, and more via email. So don't fret, this article will help you upload Twitter pictures by helping you chose a service that's right for you.
Share Your Photos
Twitpic is one of, if not the first image hosting website dedicated specifically to uploading images for viewing on Twitter. Since it launched, TwitPic has added more features, such as the ability to upload video, as well as browse the public timeline of images uploaded by other users.
Snapping pictures on the go? No worries, TwitPic offers the ability to upload your mobile photos straight from your phone. On top of all the benefits you get from choosing TwitPic, it is also one of the most widely used in popular third party Twitter clients, such as Twhirl and TweetDeck.
yfrog.com

Created by ImageShack, yfrog is a fantastic place to upload image, and was one of the very first websites to offer the ability to upload video specifically for Twitter as well. Optimized for mobile browsing, the yfrog website is a breeze to browse on mobile phones, netbooks, laptops, and desktops. You have the ability to upload directly from yfrog.com, from popular third party programs like TweetDeck, and soon yfrog promises to add mobile phone capabilities.
Posterous.com

Posterous offers something new and unique, the ability to post just about anything via email. This opens up a realm of possibilities, as you can easily share images, documents, video, MP3s, and much more through Posterous simply by emailing the attachments directly to your Posterous account.
While this wasn't designed specifically for a Twitter service, Posterous works in a similar fashion to tumblr and will auto-update whenever you post something new to your Posterous account. This is a fantastic choice if you're looking for something that hosts a wide variety of image formats - and more.
Plixi.com

Formerly TweetPhoto, Plixi was designed to help users share their photos across the web in real-time! With an open API that supports Twitter, Facebook, Myspace, Foursquare, and LinkedIn, Plixi makes it easy to show off your photos of where you've been, where you're at, and where you're going. Plixi has strong support in third party applications such as Tweetdeck, and plans on expanding its features in the future to include more media supported, including text, video, and audio.
Mobypicture.com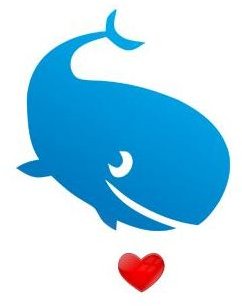 Another service that wasn't intentionally for Twitter, Mobypicture (or "Moby" for short) was designed to make sharing content across the internet easier. Moby offers the ability to share photos, text, audio, and video with several social networking sites, such as Facebook, Twitter, Youtube, Tumblr, Flickr, Vemo, and more.
Resources & Image Credits
All information and logos were taken from the individual websites featured within this article and are used for demonstrative purposes only.