Top 5 URL Shortening Services: Create Short URLs for Twitter, Facebook, E-mail, & More

Why Would You Ever Use a URL Shortening Service?
URL shortening services have an unbelievable amount of use when it comes to link sharing on the Internet. The obvious choice is Twitter, as you are only allotted 140 characters per tweet. Using a URL shortening service to create short URLs also allows you to quickly share links with friends and family via Facebook, e-mail, and instant messenger - or on forums and comment sections - without the fear of it being dropped or mangled because of strange punctuation within the URL. Another growing trend is to shorten a mailto link when posting it on the Internet. This causes e-mail harvesting bots to simply skip right over the link, protecting you from potential spam.
Are There Risks Associated with URL Shorteners?
In short: yes. Because the Internet is what it is, many people have begun using URL shorteners to post shock sites, sites containing spam or malware, or illegal content. Clicking these links should be treated with the same amount of caution you should be using when clicking links from people you don't know - better safe than sorry, after all. In retaliation, many websites such as Myspace, Yahoo, Craigslist, and Wikipedia have blocked some (or all) URL-shorteners. This is just something to be aware of when posting your shortened URL.
1. TinyURL.com
One of the oldest URL shorteners, TinyURL allows you to create a short URL that you can add a custom alias to. This is especially useful as their URLs do not expire, so you could easily set one up for your website that could be used to show off your site to all of your followers on twitter, without having to shorten your name and generate a new link every time.
2. bit.ly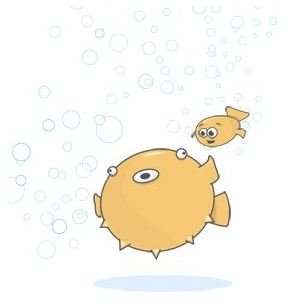 bit.ly has been around for a few years now and has offered a simple one-click URL shortening service that has recently introduced a URL tracking feature. This means that by simply adding a + to the end of your bit.ly shortened URL, you can see the long link, how many people have clicked it, and even a QR Code, which allows for real world hyperlinking.
3. is.gd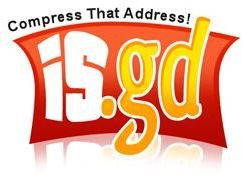 is.gd has been around for quite some time, providing a fantastic service that allows you to easily shorten long URLs into short URLs with a randomly generated end tag, or a custom tag that you would like.
4. Ow.ly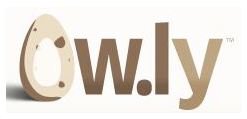 Ow.ly provides a fantastic service that not only allows you to shorten URLs, but also upload images, documents, and videos. The best part is that Ow.ly works with your already existing Twitter account, so no new accounts to create. It's also worth noting that Ow.ly was designed to be used with Hootsuite, a third party Twitter program that allows you to check advanced statistics.
5. NotLong.com

One of the only URL shortening services that actually places your cutsom link before the URL name, NotLong.com allows you to track stats and generally produces a shorter URL than most short URL providers.
Resources
Information and logos were taken from individual shortening service websites.