How to Block a Certain User From Seeing My Profile: Twitter Tips & Tricks for Improved Privacy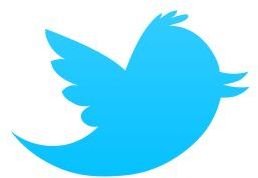 In a world where everyone is connected and it seems like everyone has one or more social networking accounts, you might feel like you're always being watched. To a degree, we are always being watched. Millions of people have accounts on websites like Myspace, Twitter, and Facebook, and while they're great for making new friends and keeping up with existing ones. But what happens when we're too connected? How do you keep your privacy when these sites seem to do the opposite?
We've heard the horror stories about people losing jobs over things that they've said on Facebook or Twitter. And I'm sure everyone has gotten into a bit of a social faux pas when they've said something about a person who might be following them. This article will explain this simple how to block a certain user from seeing my profile, and Twitter privacy tips.
Why Can't I Hide My Tweets from Specific Users?
Twitter is the bare-bones of a social networking site, which is part of its charm. There's no likes or dislikes, there are no photo albums, there are no Twitter-hosted apps. You get the ability to follow and be followed, to favorite tweets, and you're allotted 140 characters per update, and not much else. It shouldn't come as a surprise that Twitter does not have the ability to hide your profile from specific users. This might seem absolutely crushing at first, until you realize that unless you hide your tweets from everyone, the user would just simply be able to log out to view your profile.
How to Protect Your Tweets
Next to canceling your account, protecting your tweets is the best way to keep your privacy on Twitter. Protecting your tweets can be done in a matter of seconds, and prevents anyone who has not been pre-approved from viewing your tweets.
First and foremost, make sure you're logged into your Twitter account. At the top of your Twitter home page, click on "settings."

In the settings window, scroll down until you find the setting that says "Tweet Privacy." There will be a small check box that says "Protect my tweets."

Check the box and then click "save" at the bottom of the screen, which will then ask you for your password to save the changes. Enter your password when prompted.

Now, when someone tries to follow you, you'll be alerted via email, which will give you an approve or deny option. Now you're as protected as you can be! Keep in mind, this means you have to make sure you don't approve anyone that you want to keep out of your tweets. It also means that if you tweet at someone that you haven't approved, such as a favorite celebrity, they won't see it.
Resources & Image Credits
Resource:
Author's personal experience
Image Credits:
All screenshots were taken by Amber Neely and are for demonstrational purposes only.