How to Create Website Calendar Content Online or with Open Source Software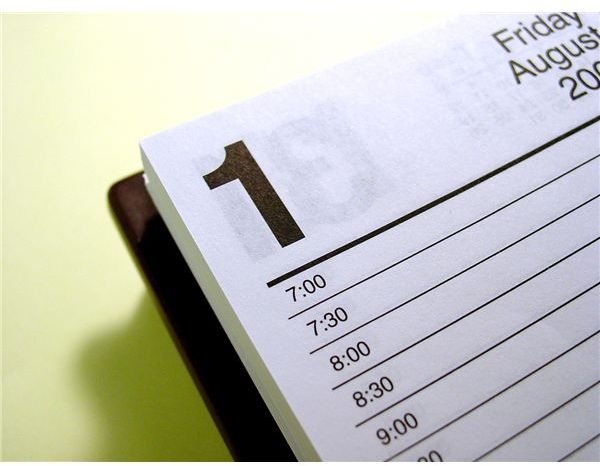 As a webmaster, you may be wondering how to create a website calendar to tell viewers about important dates. A calendar is a useful addition to a website in that it can be used for a variety of purposes. These can include telling website visitors about upcoming events, meetings, deadlines or classes. A website calendar with scheduling functions can also let customers book their own appointments with you online. To create a website calendar is actually relatively simple, thanks to many website calendar and scheduling tools widely available on the Internet.
Check the Web Content Management System for Website Calendars
A worry-free way to create a website calendar is to check with the content management system where your website is built or hosted. Many website building services include a free or low cost website calendar, which will allow you to add one anywhere you desire on your website pages. You can usually drag and drop the website calendar to any page or section of your website. This will most likely be a simple website calendar, but very often you can get one that also updates and sends email reminders automatically whenever a new event is added.
Create Website Calendars with Third- Party Services
To create a website calendar you can also choose from a wide range of online only third-party website calendars, many of which are free to use. The most popular third-party calendars used by many web masters are offered by Yahoo, Google and AOL. There are also several very good independent website calendar widgets and codes that can be used. Try working with some of the free or low cost website calendars first to see what looks and functions the best for your particular website. The best part is that the calendar programming is regularly updated and can be used by multiple authorized parties to add events to the calendar on demand.
Use Event and Social Media Event Badges to Create a Website Calendar
One of the best ways to create a website calendar is to use an event or social media badge imbedded into your website. Choose from one of the many popular social media and event services online, create a customized badge and then upload the code on any section of your website. This can be a great way of giving your website an updated and interactive feel at the same time as adding a functional website calendar to your website. You can build followers and manipulate this calendar from your event or social media account instead of having to change the coding all the time on your website itself.
Create Website Calendars with Open Source Software
If you are a little more advanced and can work with HTML or CSS coding, then an open source calendar software may be the option how to create a website calendar. Choose from a paid service that provides open source CMS calendars for a monthly fee. These calendars very often provide a very detailed calendar, which can allow for entire communities and appointment scheduling to take place entirely online. Be sure to check to make sure that the version you choose will work with the website building software you are using before adding open source code to your website.
Photo Credit
https://www.morguefile.com/archive/display/9472