Top 10 Free Website Banner Templates - Free Designs and Banner Generators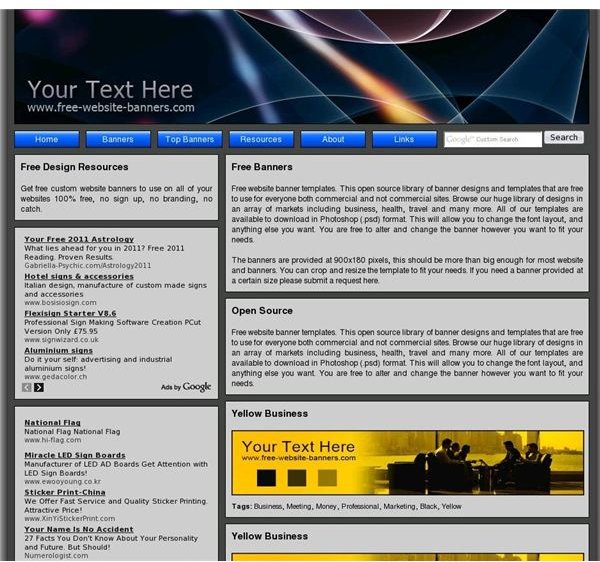 There are millions of free webmaster resources for any purpose. Free resources, such as free website navigation buttons or free HTML newsletter templates, are a blessing for every webmaster because they make it so much easier to have a great site. Free website banner templates are one more kind of free resource you can use on your site. With some searching, you can find really cool ones. However, in order to save you the hassle to search for such goodies, we have prepared a list you can use right away.
1. Free Banner Templates from Free-Website-Banners.com
Free Website Banners is one of the first stops in your search for free website banner templates. It is an open source library and its banners are free to use for both commercial and non-commercial purposes. The choice of banner designs and templates is rich, so chances are that your search will end here.
2. More Free Banners from Light Speed Networks
If the banners on the first site aren't to your liking, a nice alternative is available from Light Speed Networks. They offer a lot of designs but all their banners are 468x60 pixels and if you are looking for alternative dimensions, you are out of luck .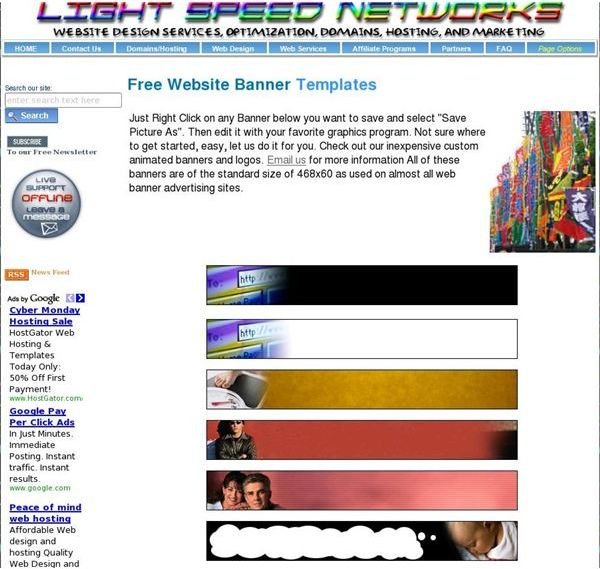 3. Generate Banners with BannerSketch.com
Banner generators give more freedom and above all – more dimensions. The banner generator at Banner Sketch.com is easy to use and it offers many dimensions, so you might want to give it a try.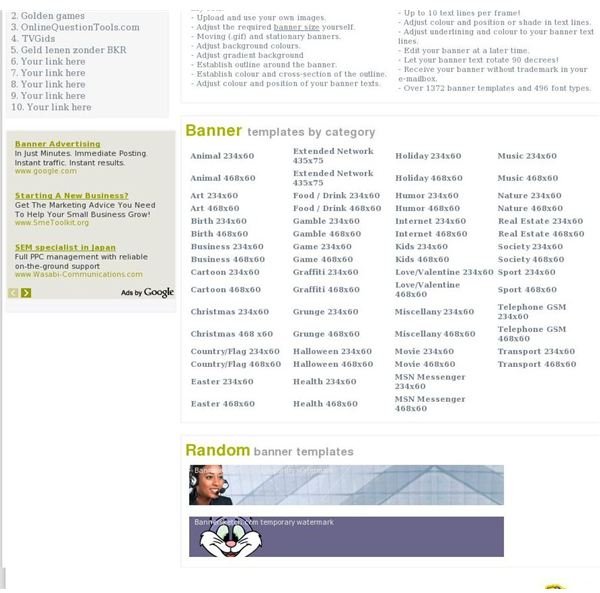 4. Search TemplatesBox for More Banners
TemplatesBox is one of the best places for templates of any kind and banner templates aren't an exception. The banner section at TemplatesBox contains a lot of templates you can use right away or download and make some modifications to.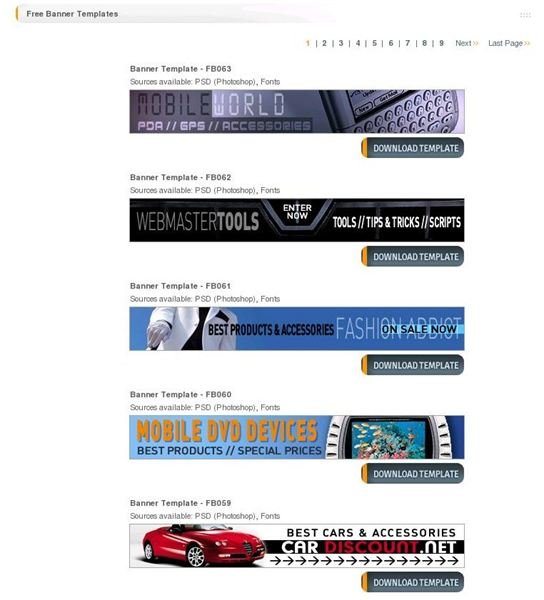 5. A Free Banner Builder from High Power Graphics
If you are in a builder mood and want something really special, then the banner builder from High Power Graphics is your best bet. It is a really high power builder because it allows to set all the parameters of the banner. Additionally, you can upload your own images to use in the banner.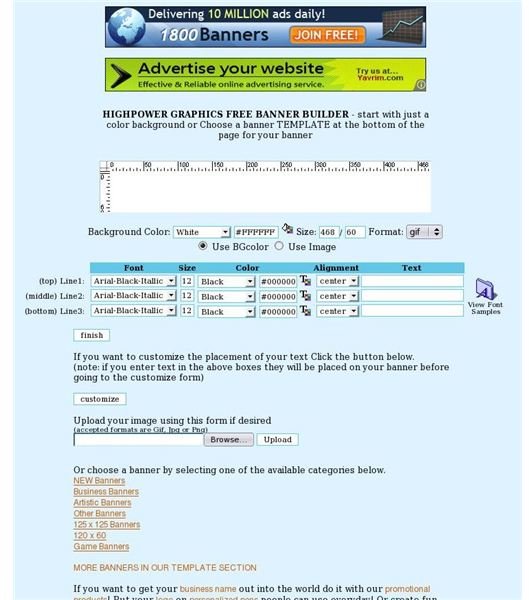 6. Free Flash Banners from 123 Banners
For those of you, who do not hate Flash banners, 123 Banners could be the right place. You can choose from Graphic Banners, Sound Banners, Picture Banners, Peel Banners, 80x210 Banners, and Skyscrapers.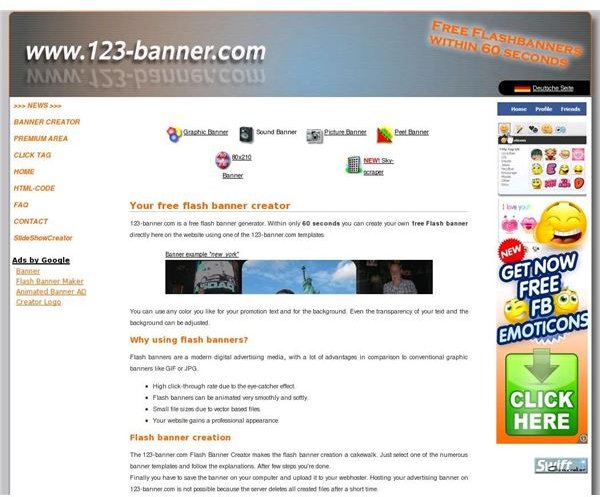 7. More Templates from TemplateEyes.com
Template Eyes is one more place to check, if you are looking for good old plain banners. The choice isn't exactly overwhelming but there are useful templates you can use as a basis for your design endeavors.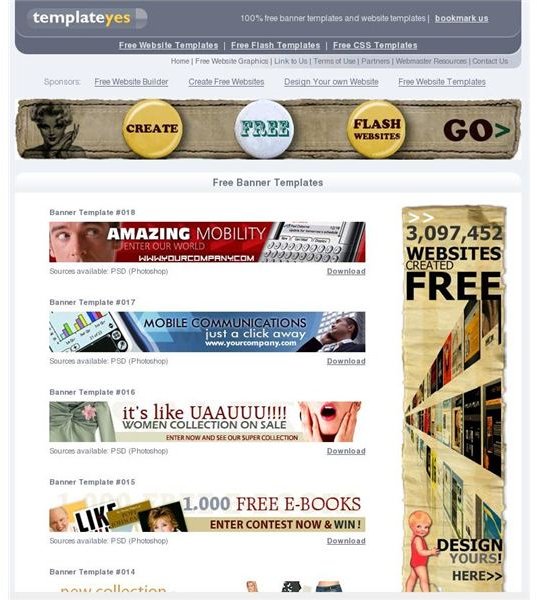 8. Get Banners Together With Icons
Free Icons Download offers many kinds of design templates, including banners. The choice isn't rich but the design of the banners is really original.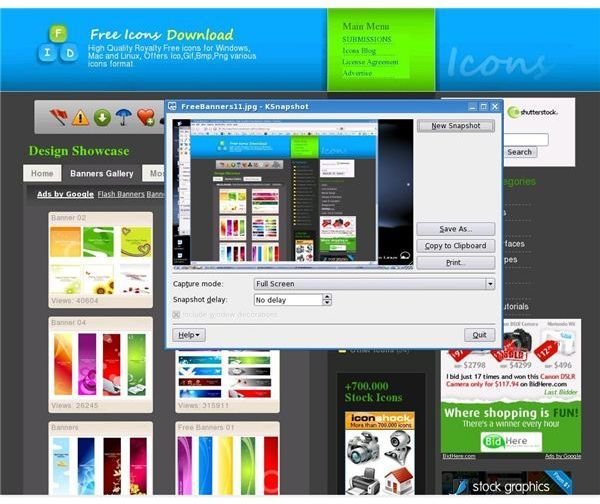 9. BannerFans.com – the Banner Maker
One really useful resource for all of you who want a very special banner is Banner Fans. Their banner maker comes with many options and with some patience you can produce exactly the banner you like. The options you can set are numerous and they practically encompass all aspects of the banner, such as Layout, Text & Fonts, Shadows & Effects, Border, and Format.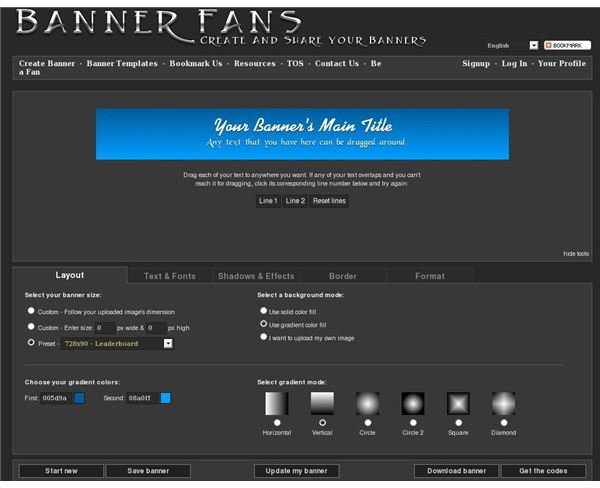 10. PSD Templates from Stemplate.com
Finally, if you are looking for a PSD banner template to customize, you might want to check Stemplate.com. They do offer a few free website banners but more importantly, they offer them together with a PSD file, so you can make all the modifications you need.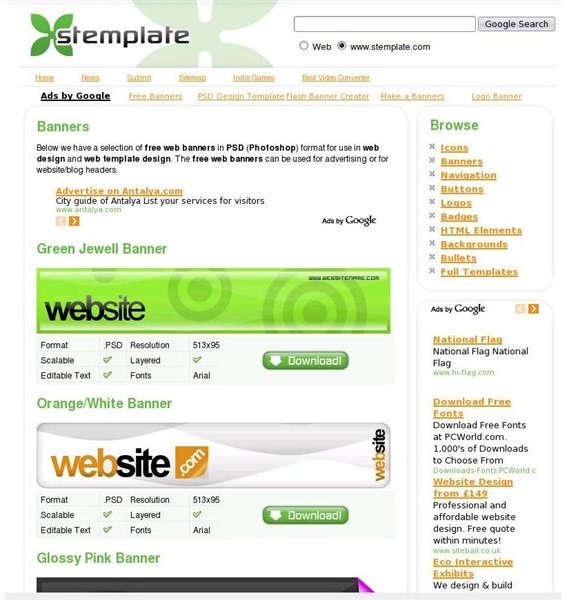 Bonus 11. Try Canva
Canva is a simple drag and drop software that is free and easy to use. You have the option to use lots of free templates or images, or you can upload your own or use a selection for free.