Great Wordpress Featured Post Plugins Reviewed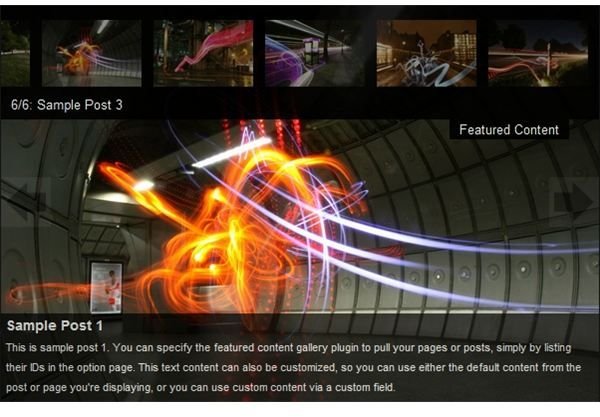 Introduction
Some sort of featured posts plugin is seen frequently on different types of websites. This is a case not only because they are useful (since they show most popular posts), but because they can be a great addition to an overall design of the website. The plugins of this type use frequently jQuery or some other JavaScript-based framework. If seeking for a quality WordPress featured post plugin, the choice is a tremendous. Developers created several quality solutions of this kind, while some of the best are reviewed in the next paragraphs. Before you start reading, a quick and important notice; these plugins do not "decide" which posts are featured, which is something a website owner should decide. Instead, these plugins provide only an excellent and attractive interface for displaying featured posts.
Featured Content Gallery
Based on the SmoothGallery, Featured Content Gallery for WordPress is a fantastic carousel solution, offering highly attractive look, easy implementation and set up. This plugin creates a rotating image gallery that can be implemented anywhere on the website. It is automated (it does not require an action from the viewer), it uses an overlay text and on the top of the plugin, a thumbnail carousel with all included posts within is showed. The user can define several custom options, such as the gallery size, style, an overlay time, etc., the plugin can display complete categories, pages or posts, while it can be set to show specific posts according their ID. Finally, it is probably the most popular solution among all WordPress featured post plugins since, as of this writing, it has over 270.000 downloads.
Featured Content Gallery can be downloaded here: https://wordpress.org/extend/plugins/featured-content-gallery/.
WP Featured Content Slider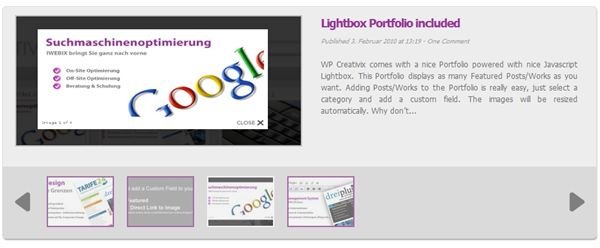 Featured Content Slider is a Javascript-based solution that includes navigation arrows, image thumbnails, and image and text areas. It is quite a "big" solution (in the terms of the dimensions), whose primary purpose is to appear below the navigation and above the main content part of the website. This plugin collects data from a specific category, while number of featured post can be set as well.
WP Featured Content Slider can be downloaded here: https://wordpress.org/extend/plugins/wp-featured-content-slider/
S3Slider jQuery Plugin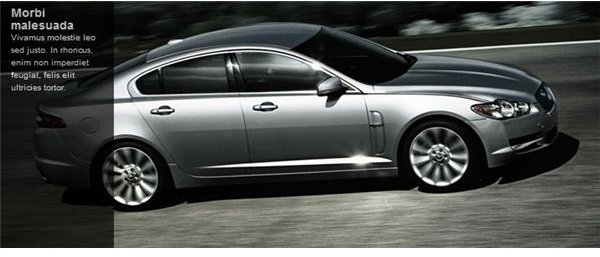 As the name suggests, this plugin is created on a popular jQuery framework. Although an installation is a bit tricky for people not involved with web development, S3Slider jQuery turns out to be a very attractive solution. It includes an image slider which also includes a text area that shows up along with an image. This solution comes in three versions, depending on how the text layer will show up for next post. On the first version, the text layer of the first post shows up on the top (or on the bottom) first, while it shows up on the opposite side afterwards. On the second version, text layer appears on the left or on the right side first, while on the third version, text layer appears on all sides (left, right, bottom or top).
S3Slider jQuery Plugincan be downloaded here (along with instructions): https://www.serie3.info/s3slider/