Your Helpful List of Fantastic Web Development Websites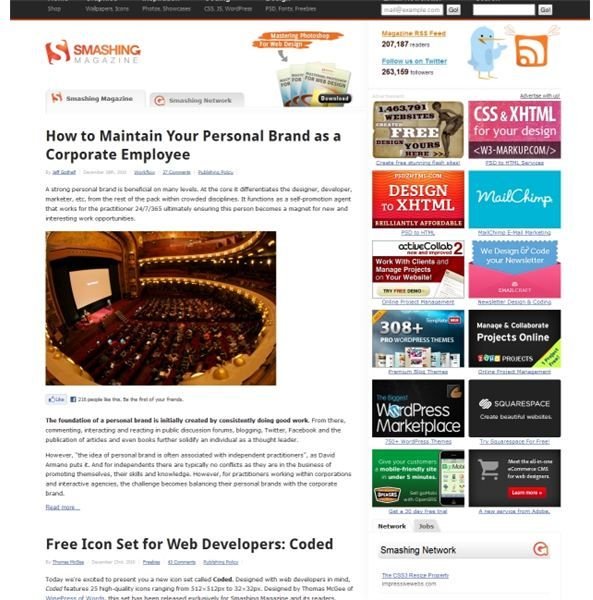 Introduction
The web development world is a very agile one. New technologies, new trends in the web design, new coding standards, new tools that can ease the development process, and so on. Therefore, it is very hard to keep the track with all of these changes. Thankfully, there are some Web development websites that create content concerning the latest trends and new technologies of the Web development world. Although it is required to pay for content on some of these websites, most of them provide their content for free.
Smashing Magazine
Undoubtedly one of the best resources for both web developers and designers. The Smashing Magazine website was created by Sven Lennartz and Vitaly Friedman and is one of the most popular (according to Alexa rank) websites of this kind. This is not a surprise, though, since the high-quality content of this website is created by experts of the field, some post are prepared for months, while they frequently discuss the topics concerning the latest web trends and tools. Furthermore, they provide links to fantastic collections of free website themes, icons, photos, fonts, etc. Their topics range from CSS, HTML, WordPress, etc, suitable for both beginners and advanced web developers. Finally, within their Smashing Network, a list of other great websites can be found.
Net Tuts+
Net Tuts+ is a part of the "Plus" education network, which consists of the several websites that cover many fields (such as audio, photography, mobile, web design, etc). Their website provides high-quality both free and paid ("Premium") content. The topics they publish concerns almost all the aspects of modern web design and development (CMSs, HTML, CSS, PHP, Ajax, etc), while they also provide a comprehensive collection of freebies, videos, news, lectures, interviews, etc. Although a great deal of their articles come for free, some require a paid subscription that cost $9 a month.
(net.tutsplus.com)
Digging Into WordPress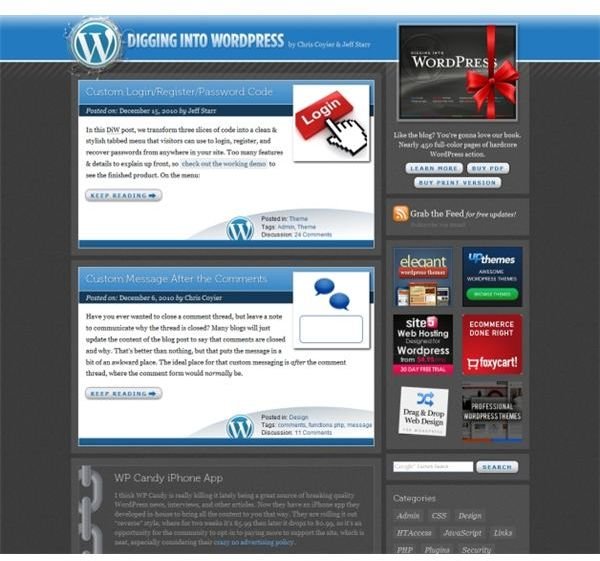 This website was created by Chris Coyier and Jeff Starr, who are also the authors of the book that carries the same name as the blog and consists of the content published on their website. Although the content is not posted as regularly as it is on other websites considered within this article, the published content consists of an excellent in-depth information concerning the WordPress CMS. In other words, the authors "dig" into WordPress and do their job excellent.
(digwp.com)
Yoast – tweaking websites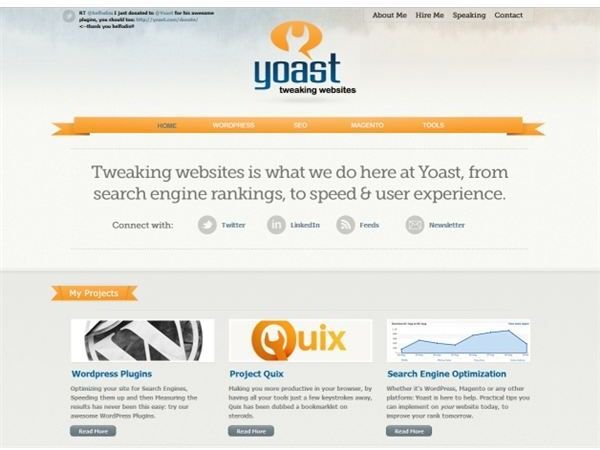 A personal blog of a developer and SEO and online marketer Joost de Valk provides a high quality content and great pieces of information concerning primarily SEO (search engine optimization), WordPress and Magento. Furthermore, since Joost is a creator of several WordPress plug-ins, concerning SEO, functionality, fixes, social media, analytics, etc, which are available for download.
(yoast.com)
Photoshop Lady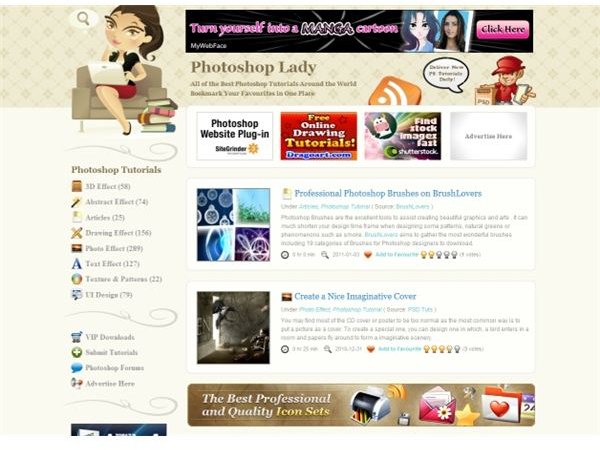 Photoshop Lady, as the name suggests, concerns Adobe Photoshop, which is one of the most popular graphics editing program. Authors of this website aggregate tutorials of the highest quality concerning text effects, textures, patterns, 3D effects, user interface design and other. This website is very useful to both Photoshop beginners and experienced users.
Further Reading
Although Web developers have their own sets of favorite web development websites, websites described within this article should be a mandatory literature for both beginners and experienced developers. These websites not only provide high-quality content, but they also provide links to numerous other fantastic resources.