How to View a Wireless Home Security Camera Through the Internet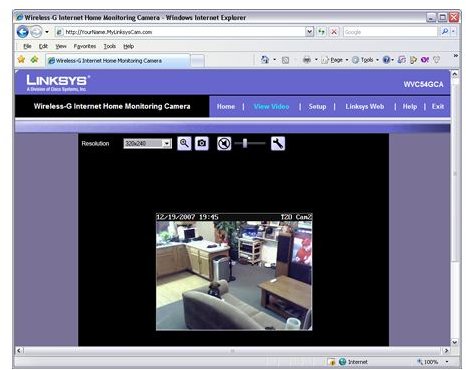 Wireless Security Camera
It's quite simple to keep an eye on things when you have a network camera or wireless security camera at home. Wireless home security cameras are widely-used by parents, guardians and other security and privacy conscious users, especially if they have to leave home every day or plan to take a trip.
Installing and configuring a wireless home security camera is easy as well, because there is no need to use extension cables from the camera to the receiving device. Simply connect it using a wireless connection, and you're all set to start recording an area.
What Do You Need to Setup a Home Security Camera?
The requirements to start streaming a video camera are simple: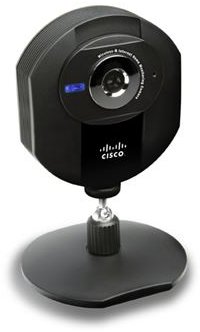 Wireless or wired network camera - Any camera that you can plug into a computer with an Internet connection will do. It does not have to be an expensive camera, but to get high quality video, a digital or video camera is recommended.
Wireless or wired router with port forwarding option - Most routers provide an option to set-up port forwarding so you can remotely view the streaming video.
How to View Wireless Home Security Camera through the Internet?
T
he most common method for viewing a wireless security camera using the Internet involves allowing the camera to use a port number. Network cameras usually use Port 80 or 1024. Check the manual of the camera or router for which port to use. You will use the browser, Internet Explorer or Firefox should work, to access the router's admin or control panel to enable port forwarding and set the IP address that the camera will use.
Most routers also provide an option to use an IP address for each networking device. This allows you to remotely view the streaming footage from your network camera anywhere and anytime. For example, if https://192.168.0.222:80 is the address and port used by the security camera, you can use this address to view what the camera is recording in real-time.
If it's your first time installing a security camera at home, consider using any of the following products that are designed to work as per your needs:
The above are optional devices to use. If you have a PC or web-cam and router already, you can have your own security home camera. You will only need to manually setup the port and address to use the camera and start recording or viewing in real-time the events inside and outside your home or small office.
Windows and Mac computers can be used to view wireless home security camera and you can even use your smart phones and other devices, such as iPhones, iPads and Blackberrys, that have Internet connection to find out what is happening at home.
Some camera software includes software that lets you send an e-mail after the camera has recorded video or taken a snapshot. This is useful if the camera's sensor has detected activity at home, when no one is around.
If you need more help, check out the following articles that should help you set up a home security camera:
Image credits: Cisco https://homestore.cisco.com/