How to Block Ads in Safari - What is Safari Reader?

Safari Reader
Apple Safari features' Safari Reader that removes annoying advertisements and other visual distractions when reading an article online. That's at least what Apple.com has

. However, I don't think it is advertised correctly. It should have been stated that Apple Safari Reader will display the reader version of an article without ads, but it does not remove annoying advertisements. The original articles' page with ads is loaded before a user can view the "Reader" option. Find out how Apple Safari Reader really works in the next section of this article, with examples of websites or articles that can be viewed using Safari Reader.
Reading Online News Using Apple Safari Reader
If you come across an interesting article on the Internet, you might want to read the article without advertisements and only view the text, hyperlinked text and necessary images.
A news article site, like Yahoo and BBC, normally look like this in Apple Safari or any other browser: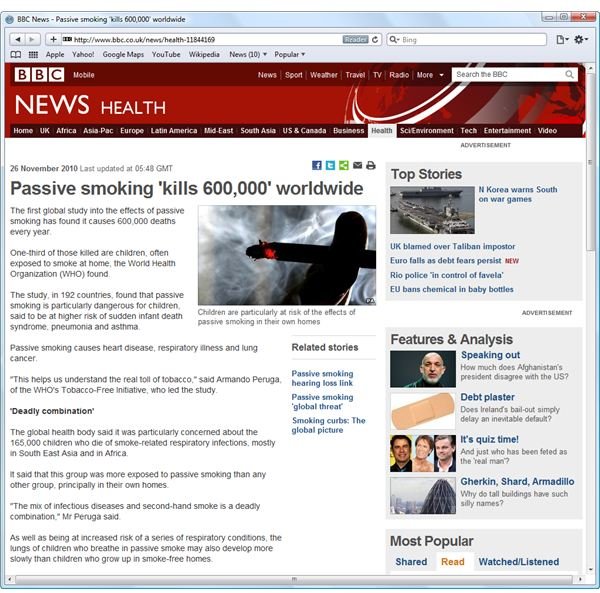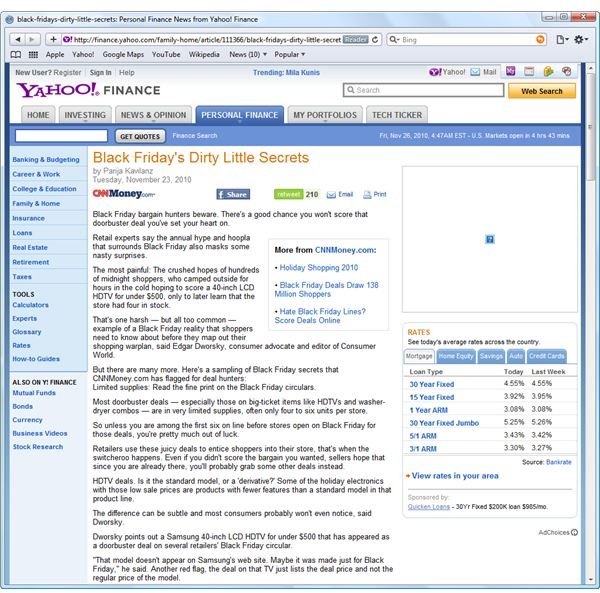 You'll see the tabs and other links that you can visit to navigate around the news website, and there's plenty of images in the webpage. When you clicked on the "Reader" button in the address bar of Safari browser, a new window will open the "Reader" that will display the article without any advertisements or other visual distractions: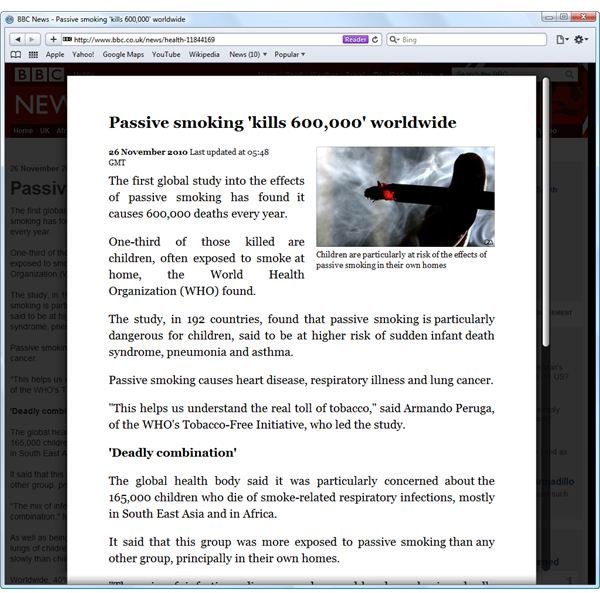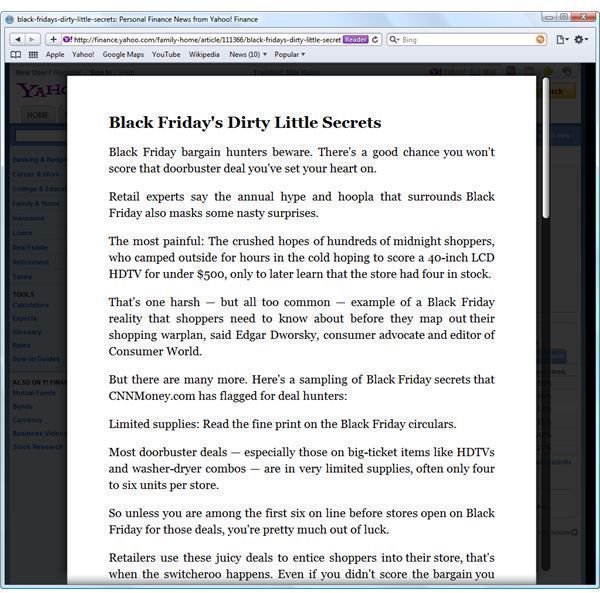 Did the action of pressing Safari Reader actually remove the annoying ads? Not really. Does Apple Safari Reader remove annoying ads? No. The Apple Safari browser doesn't have an option to remove annoying ads because it still loads the normal page and stores it in the cache. Safari Reader only loads a stripped readable version of the webpage that loads ads as well. It's in the background of Safari Reader. Clicking the page in the browser will display the site (with or without ads) again.
Reading Technical Write-ups Using Safari Reader
Another example is when reading write-ups on non-news websites, such as Wikipedia.org or Microsoft Technet.
The original Obama article at Wikipedia.org has more than 10 images, while viewing the page using Safari Reader will only show 2 images.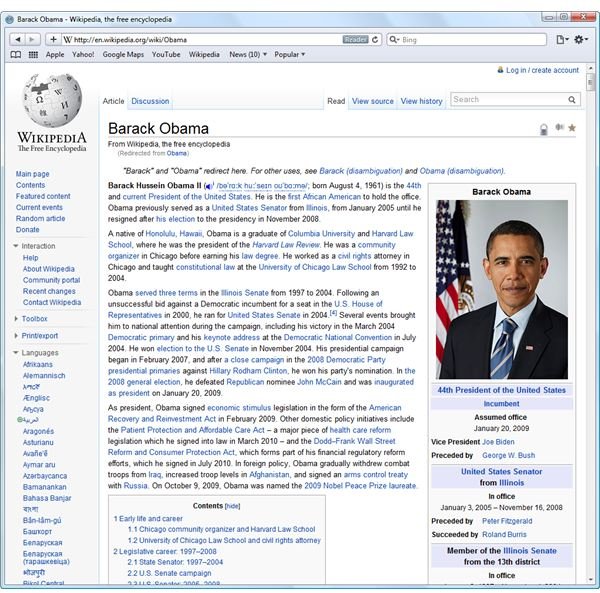 At the Microsoft Technet website, the Microsoft Security Compliance Manager article has only a single image in a page. Using Safari Reader to view the article did not remove the one and only image.
Do we consider the images at Wikipedia as advertisements that were stripped by Apple Safari Reader? No. Those are not annoying ads and definitely not visual distractions, since the pictures describe what the article has to say. They are needed for users to better understand the write-up.
No image was removed by Safari Reader for the Microsoft Technet article, since there weren't really any annoying advertisements in the write-up.
Final Words
I personally find the words from Apple to be misleading. It is not unusual for them to have such misleading advertisements about their products. For example, Mac originally required no anti-virus program, but now they apparently not not only recommend it but include built-in anti-malware protection in the OS. You can read more about that in our article on Internet Security for Mac computers.
Apple Safari is currently being advertised to block ads using Safari Reader, which is not true. Safari Reader in the Safari browser does not block ads as it states. It is not like the Opera browser, in which you can block ads by right-clicking the page or select the ads or visual distractions that you don't want to see.
Safari Reader will only load a stripped version of the webpage by removing unnecessary and/or necessary images. Ads are loaded still, when you view the page.
To block ads in Safari browser, you should use AdBlock for Safari that works like AdBlock Plus for Mozilla-based browsers such as Firefox, SeaMonkey and K-Meleon. You can also use a Hosts file for Mac that blocks malicious and annoying ads and websites.
Image credits: Apple Safari logo https://upload.wikimedia.org/wikipedia/commons/d/df/Web_Safari_Icon.png by Mikepanhu [GFDL (www.gnu.org/copyleft/fdl.html) or CC-BY-SA-3.0 (www.creativecommons.org/licenses/by-sa/3.0/)], via Wikimedia Commons. Screenshots taken by the author.