Top Browser Add-ons - Synchronization for IE, Firefox, Chrome, Opera and Safari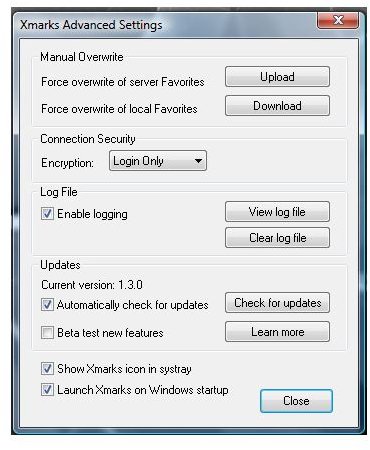 Free Synchronization
One of the most popular services that end-users wish to have is to have their favorites or bookmarks anywhere they go. If they access a shared or borrowed computer, they want to be able to view their personal bookmarks. If they go to work, they also want their bookmarks to be accessible at work too, or anywhere else that they go, at any time. Free synchronization is the answer to their needs, especially if they have to use different types of browsers. Below are the top 3 synchronization add-ons for Internet Explorer, Firefox, Safari and Google Chrome.
Xmarks for IE, Firefox, Chrome and Safari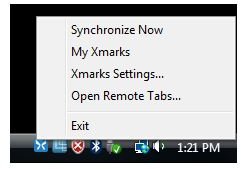 The best synchronization add-on is called Xmarks, formerly known as Foxmarks. Xmarks runs on Internet Explorer, Firefox, Google Chrome and Apple Safari. If you have a Windows OS at work running IE or Firefox, you can access your bookmarks and passwords. When you're at home using Mac or Linux OS, you don't have to worry that the bookmarks you've updated (deleted or added) while at work are not the same as what you have at your personal computer. Xmarks automatically syncs your bookmarks, passwords, open tabs, history and profiles so you don't lose anything and you don't need to update the data again and again.
Features of Xmarks
Note that only Firefox users can take advantage of all the features of Xmarks. Learn how to backup and sync bookmarks on your Mac using Xmarks in that article.
Synchronization of bookmarks, open tabs, history and profiles. Note that open tab and history synchronization is not available to Safari users.
Synchronization of passwords - this option is not available to IE and Safari users.
Backup and restore bookmarks
Online access of bookmarks by going to https://my.xmarks.com/
View your bookmarks on an iPhone, iPad or iPod by going to mobile.xmarks.com
Use your own server - an option for Firefox users who have their own server (FTP or webdav) to store all the information saved or modified using Xmarks in their own server instead of using the Xmarks or Foxmarks server.
Xmarks Thumbnails - an optional feature in Xmarks for IE or Windows to preview a site before you actually click the page, and the option to see how a site is ranked based on how many users have bookmarked and rated them.
Firefox Sync by Mozilla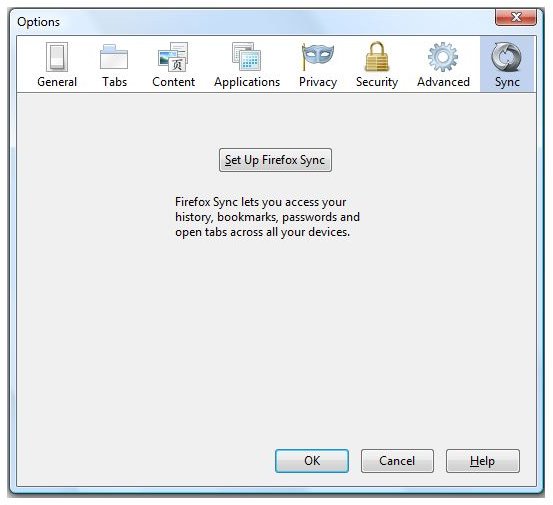 Firefox Sync is Mozilla's own synchronization add-on for the Firefox browser. It adds a new Sync tab in Firefox 3. Mozilla added Firefox Sync into the upcoming version 4 of Firefox. Beta users of Firefox 4 are now enjoying Sync options within the normal Firefox browser.
If you are not a beta user, you can get Firefox Sync by downloading it from the Mozilla add-on website, and start synchronizing bookmarks, history, passwords and open tabs so that you can access them with any devices with Firefox (for mobile or desktop).
Opera Link
Opera users can use a free and built-in synchronization feature in the Opera browser, called Opera Link. I've been using the Opera Link function for 3 years now, and it's an incredibly useful feature. It lets Opera users synchronize the following data across Opera browsers:
Speed Dial
Bookmarks
Personal bar
Notes
Typed browser history
Custom searches
And since I access the Internet using Opera desktop and Opera mini, I don't miss any of the above, except for my history, personal bar and notes, since they are not available for Opera mini on a mobile device. Opera users can also enjoy the online version of Opera Link at https://link.opera.com/.
Image credit: Screenshot taken by the author.