The Best Internet Security Software for Mac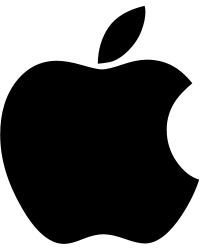 Internet Security Software for Mac
Apple Mac OS 10.6 (Snow Leopard) has a built-in anti-malware protection called File Quarantine. The malware protection is available as well in v10.4 (Tiger) and v10.5 (Leopard) Mac operating systems. However, the File Quarantine only received enhancements on Snow Leopard. The File Quarantine will pop-up an alert if it finds malware when using Safari, iChat, or Mail. The user is advised to move the detected malware in Trash.
The amount of of malware affecting the Mac OS is not that huge, compared to the number of malware that target Windows operating systems, but malware and rogue programs for Macintosh do exist, and is why several security vendors offer Internet security software for Mac users.
Sophos, Symantec and Trend Micro
Sophos Anti-Virus for Mac OS X is part of Sophos Endpoint Security and Data Protection software and runs on Windows, Linux, Unix and Mac computers. Sophos AV for Mac OS X is compatible for Intel-based and PowerPC-based Macintosh servers, desktops and laptops that have Mac OS X versions 10.4 to v 10.6.
The antivirus for Mac by Sophos will guard your Apple Mac system from malware; quarantines detected malware and then run a clean-up to ensure that the malicious files will not affect users' data or critical system files. The detection by Sophos AV includes behavioral-based detection, also known as heuristic detection technology. Mac users with Sophos AV will find "Scan with Sophos Anti-Virus" command in the Finder's shortcut menu.
Symantec does not skip offering security software for Mac OS X either, because they offer two products to protect Mac computers:
Trend Micro is another security vendor that provides Internet security protection for Apple customers. Trend Micro Smart Surfing for Mac features protection against malware, phishing, suspicious emails and instant messages in Mail and iChat.
Intego, Panda Security and Eset
Eset, the maker of the popular NOD32 antivirus program recently offers NOD32 Antivirus 4 Business Edition for Mac OS X. The program highlights protection from malware using proactive protection.
Panda Security is also offering protection for Mac OS - Panda Antivirus for Mac will scan iPhone, iPad and iPod in addition to protecting Mac OS versions 10.4 to 10.6. The program includes SafeCD that will scan the computer before Mac will startup and remove detected malware.
Intego is known to provide VirusBarrier, and Internet Security Barrier X6 for Macintosh. The Internet security software provides anti-spam, parental control, backup, and data protection in addition to firewall, anti-phishing and antivirus protections.
McAfee and Free Antivirus Programs for Mac
McAfee VirusScan for Mac, formerly known as Virex for Mac, provides protection against viruses and other threats that target the Mac operating system. The program runs on Mac Tiger, Leopard and Snow Leopard.
All of the above security software for Mac are commercial versions. It means it will cost Mac users to take advantage of the offered protection. For Mac users that are not interested in throwing money (because they paid so much money for a Mac computer?), there are options to scan Mac Tiger, Leopard and Snow Leopard using free malware or security scanners:
Sophos Anti-virus for Mac Home Edition - Sophos has announced a free edition of Sophos Antivirus for Mac. You can download it from Sophos website to start protecting Mac OS X versions 10.4 to 10.6.
ClamXav - no real-time protection against viruses or threats for Mac but provides frequent updates and manual scan.
Symantec Security Scan - free web-based online security scan for Windows. Mac users can use the Security Scan option but you have to access it on this webpage. Select Macintosh as operating system, and then select Safari or Firefox as browser to use to run the online scan.
Image credit: Apple logo https://commons.wikimedia.org/wiki/File:Apple_logo_black.svg by Quark67 at fr.wikipedia [Public domain or Public domain], from Wikimedia Commons