What to Do if Your Credit Card is Compromised?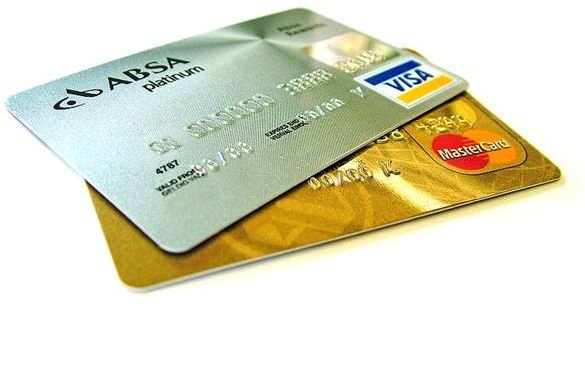 Credit Card Fraud and Skimming
There are many cases of stolen and compromised credit cards. There are also cases of skimmed credit cards. Listed below are some examples of how a credit card can be compromised:
ATM Skimming - Most people that become victims of credit card skimming have swiped their ATM or credit cards in a machine that has a device that copies or records their credit card number and PIN code. The device is called a skimmer and it transmits the information to the thief. Sophisticated ATM skimmers can even send the recorded information via text or SMS message. The thieves will then clone a credit card and start using it.
Compromised Cards - This can happen when an account holder's information has been compromised. This includes the name of the card holder, their account number, expiration date and the CVV code. It can happen when a person visits a fraudster's website and enters the information. The fraudster will then use the recorded information for any transaction the card is allowed to have.
Stolen Credit Card - Some credit cards do not have a photo of the account holder. This makes it easy for thieves to use the card by pretending to be the real card holder. Signatures are quite easy to forge, which is why it is often possible for thieves to use other people's stolen credit cards.
Examples of Compromised Credit Cards
In June 2010, a total of 120,000 stolen credit card numbers and 5,000 cloned cards were discovered by police from different countries. Reuters has the story here and you'll find out that the amount earned by the thieves was about $24.52 million, according to Brian Krebs.
Many computer users become victims of fraudulent transactions due to phishing scams or rogue antivirus/scareware tactics by scammers. When a phishing website or rogue program succeeds in getting the account holder's information, their credit card is now compromised. Earlier this month, Microsoft published the Intelligence report volume 9. You'll notice the total number of victims of rogue software is quite high, which is one major way credit cards are compromised.
The Internet Crime Complaint Center has released its annual report on Internet crime for the year 2009 which states, "The IC3 received a total of 336,655 complaints, a 22.3 percent increase from 2008. The total loss linked to online fraud was $559.7 million; this is up from $265 million in 2008"
The above are examples of how compromised credit cards are a huge problem on the Internet. If the computer and credit card users do not use security and virus protection and/or do not use precautions before allowing transactions or entering valuable information.
What to Do if Your Credit Card Has Been Stolen or Compromised?
When you become a victim of credit card fraud, you need to contact the financial institution or credit card issuer and report the problem with your card. Follow the recommendation from the bank on how to file the fraudlent uses of your credit card, request that they cancel the credit card and then ask for a replacement.
Save any transaction details in case the bank or credit card issuer requests it. Report the fraudulent transactions to the authorities, since they might be able to track down the criminal's location and arrest them.
Tip: Check with your country's central bank website and your credit card issuer on how you can protect yourself from paying the amount used by the scammer. For example, in Malaysia there's a rule that cardholders need not pay more than RM250 ($80), since that's the limit for consumer liability. Banks are not allowed to charge the credit card holder the total amount used by the thieves and that is applicable only to card holders in Malaysia that have reported the credit card problem (stolen or compromised) or have followed the guidelines of the credit card issuer.
Image credit: Credit cards - https://commons.wikimedia.org/wiki/File:Credit-cards.jpg by Lotus Head from Johannesburg, Gauteng, South Africa (sxc.hu) [Public domain, GFDL (www.gnu.org/copyleft/fdl.html), CC-BY-SA-3.0 (www.creativecommons.org/licenses/by-sa/3.0/) or CC-BY-SA-2.5-2.0-1.0 (www.creativecommons.org/licenses/by-sa/2.5-2.0-1.0)], via Wikimedia Commons