Worried It's a Scam? Top Websites for an Internet Scam Check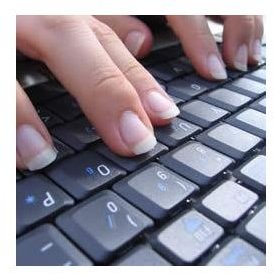 Don't Get Caught Out!
It seems that on a daily basis newspapers report cases of identify theft and bank accounts being emptied, and it is rare to get through a working week without a circular email from one or more colleagues advising others of the latest Internet scam. Checking these out can be difficult, however, as they often exaggerate or feature incorrect details. Reports of such scams may also be degraded by hearsay.
What would be most useful would be a website that allows you to check the veracity of reported Internet scams.
As luck would have it, there are several such websites freely available online, each offering lists and indexes of Internet scams, both true and fake.
Top Internet Scam Check Websites
Anyone wishing to stay safe online should seek out the best sources for Internet scam checks. Whether you regularly shop online or use email a lot, or even if you just spend a lot of time in chat rooms or forums, you are at risk from various scams too numerous to list here. Phishing is the most popular tool used by scammers these days, and they have many ways to trick innocent web users into giving away personal details.
In the next section we're going to supply you with a list of the top Internet scam checking websites, which are regularly updated to provide users with details of scams that they should know about. Don't be like other users and have to refer to these sites after you've been scammed, add them to your favourites today!
Hoax-Slayer
By visiting www.Hoax-Slayer.com, you can sign-up to one of the most vital email newsletters and RSS feeds available on the web.
With new articles added to the website every week (which are then highlighted to subscribers via newsletter or RSS), they are dedicated to debunking hoaxes and thwarting scammers. If you've never used www.Hoax-Slayer.com before, you should start today!
ScamBusters
This website regularly updates an index of currently relevant scams on its "scamcheck" page, www.scambusters.org/scamcheck.html. Here you can find information on the latest scams, how to avoid them, and many pages on how to conduct online purchases and transactions safely. Some of the information listed may appear to be dated, however it is only because the older material is still relevant today.
AntiPhishing
"Committed to wiping out Internet scams and fraud" is www.antiphishing.org's mission statement, something they do by providing information on current scams, statistics from reports about Internet scams (and it's worth knowing that successful scams targeting social networking sites are on the increase) and news about government initiatives and other organisations actively trying to prevent this sort of crime.
The site has a great reputation with Internet security experts and should be a good stop for you too.
ScamWatch
Finally, for the English speaking world, there is www.scamwatch.gov.au, a site backed by the Australian government focusing on internet scams, mobile scams, postal scams and any other type of scam. While it is directed at Australia, it contains plenty of useful information that can apply to anyone anywhere in the world.