The Cost of Cyber Crime and Cybercrime Losses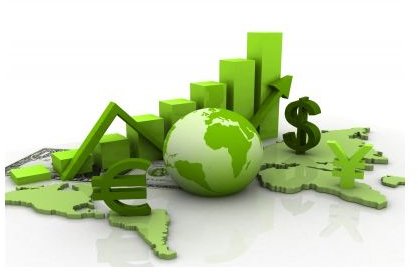 When we think of the word crime, in and of itself, we think of thieves and bad sorts of people who commit all sorts of heinous acts. Cyber crime, on the other hand, is often thought of as a white-collar crime, yet online crime is a serious problem with cyber crime costs steadily rising. Worse, these criminal types are hard to identify as they often work unseen and from the depths of a home environment.
As you read this article, note that being connected to the World Wide Web makes you a potential victim for hackers, phishing scams and identity theft. There are ways to protect yourself from cyber crime losses if you stay smart while online.
The Cost of Online Crime in the US
According to a report on cyber crime losses by Security Management in March of 2010, the most common types of complaints received by Internet fraud websites, such as the Internet Crime Complaint Center (IC3), come from those whose identities have been compromised. In fact, the IC3 reports that "one of every five complaints is identity theft." Unfortunately, the IC3 saw a 22% increase in cyber crime costs in 2009 compared to 2008, and that's a number we all can't afford. Only a fraction of the over 330,000 complaints were forwarded to law enforcement (146,633), realizing cyber crime losses of nearly $560 million in 2009.
In fact, the IC3 states that 2009 cyber crime costs, "ballooned to $5,580 when using the mean average of all the losses reported." The IC3, a joint venture with the Federal Bureau of Investigation (FBI) says that more American males than females are victims of cyber crime, and when looking at Internet fraud globally, the percentage of American victims is a whopping 65%.
In the United States, the FBI was also able to identify areas that have a tendency to suffer from higher cybercrime losses; Washington, D.C., Nevada, Washington State, Montana and Utah, respectively. Finally, US cyber crime costs for men averaged $650 per individual and $500 for each woman.
These are scary numbers for American web users and more of us need to be prudent about protecting ourselves from online fraud.
The Global Cost of Internet Crime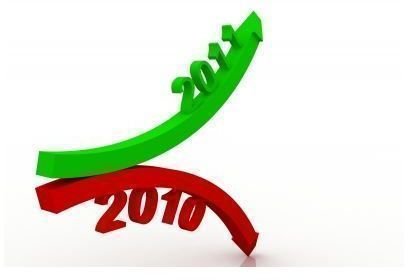 Cyber crime costs do not affect the US alone. The global losses from cybercrime are immense. These online fraud costs don't include just the losses from hacking or stealing personal and corporate information but also the cleanup and re-protection of delicate information.
In August of 2010, InfoTech Spotlight said that "cybercrime cost an average of $3.8 million per organization per year." The scary fact here is that this number comes from determinations that each company would be attacked at least once per week.
Cyber crime losses globally ranged upward of $52 million, including cleanup efforts, and that number is on the rise according to InfoTech Spotlight. Another report from CNET offered some cyber crime cost estimates from McAfee that showed that in the business arena alone costs topped out at over $1 trillion. Sadly, a large portion of global cyber crime losses and costs came from former disgruntled employees.
The Future of Cybercrime
Because most cybercrime attacks stem from malware and Web attacks (almost 9/10ths), most organizations and individuals are pessimistic about the future of preventing and investigating cyber crime or even gathering factual statistics on the dilemma.
Individuals need to be aware of phishing scams and know what they look like and even think like a hacker. Businesses must also learn how to keep both client and employee data safe on their networks to avoid cyber crime losses.
As Internet fraud rises, so do cyber crime losses, in both real money, labor and restoration efforts. Although many online fraud forums are in place to report and discuss scams and hacks, more are needed if we indeed expect to win the war on cybercrime, in the US and globally.
Image Credits: