How to Block Sites with Firefox Using a Free Add-On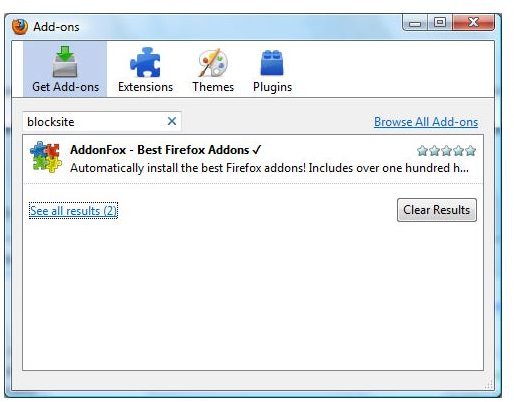 Firefox Site Blocking
I prefer to use Firefox as my web browser, although Internet Explorer is still the most popular browser used today. I have found Firefox to be more stable as well as secure, and I have had no major problems with it since making the big switch. However, I recently had the need to block a couple of unwanted URL's and found no way to do this until I installed a simple add-on that lets me block sites with Firefox. In this article, I will describe how to download and install a free site blocking add-on and how to use it.
Why Block Sites with Firefox?
There are any number of reasons why you may want to block certain websites. My personal reason was because of security issues. I had identified a URL that was hosting some malicious software and wanted to block it so that no other sites would try to redirect my browser to that site. Another reason would be for parents wanting to block sites from their children. Some people even put in the URL for advertising sites such as Doubleclick.net in order to block ads from downloading while surfing other websites. Internet Explorer has the option to block unwanted websites built into the security features, but Firefox users will have to download a free add-on to block unwanted websites.
BlockSite Add-On
The first thing you need to do is download and install the add-on. To do this in Firefox, go to Tools – Add-ons from the top menu. Next, click on the Get Add-ons button and do a search for 'blocksite'. The add-on you are looking for is called BlockSite by Erik van Kempen. If you don't see it in the search list, click the See all results link and it'll take you to a page where you can download it. Click 'Continue to download' and then on the following page click the green 'Add to Firefox' button and follow the instructions on screen. It only takes a few seconds to load.
The screenshot here is from my own PC.
Block Sites with Firefox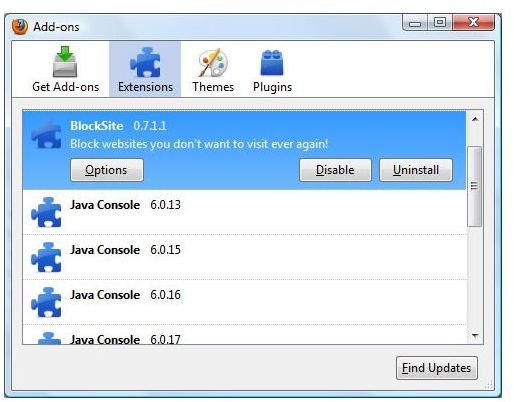 To use the BlockSite add-on, just to go Tools – Add-ons and look for it under the Extensions button. Under the listing for BlockSite, click the Options button and it will give you a list of program options as well as a Blacklist for where you can add websites you wish to block. All you have to do is click the Add button and enter the URL. You also have the option for editing a URL once it has been entered, or just remove it from the list. An import/export feature also makes it easy for sharing your block list with others.
I suggest keeping all the default settings for BlockSite so that it will notify you if a URL is being blocked. This is a good way to know what sites are trying to push troublesome URL's, especially when you are hunting down ones with malicious software. I also like having the notification there to know that the add-on is working.
If you want to know more about Firefox browser security, check out this great article on how to block Google Analytics with Firefox.