Use Free Phishing Protection and Anti Phishing Tools to Prevent Becoming a Victim of Online Fraud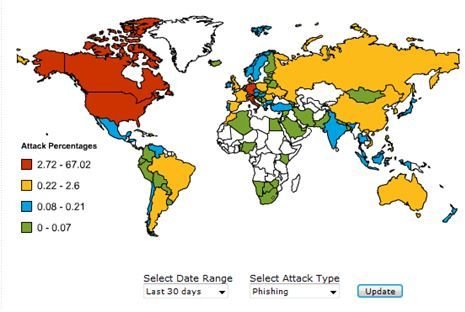 About Phishing Scams and the Victim
Victims of phishing scams will find their personal or financial information stolen. Phishers will use several methods to find and deceive victims. Credit card numbers, social security numbers, health information, e-mail address login credentials and other data or passwords are the targets of phishers seeking to steal someone's identity. Thankfully, we can avoid becoming victims of phishing scams by using phishing protection.
The image at the right, which I took from the Phishing and Crimeware Map webpage by Anti-Phishing Working Group and powered by Websense Security Labs, shows the high rate of phishing attacks in America (67.02%) in the last 30 days. Naturally this should be alarming.
Online Phishing Protection
Major browsers include phishing or fraud detection to help protect Internet users from becoming victims of fraudulent webpage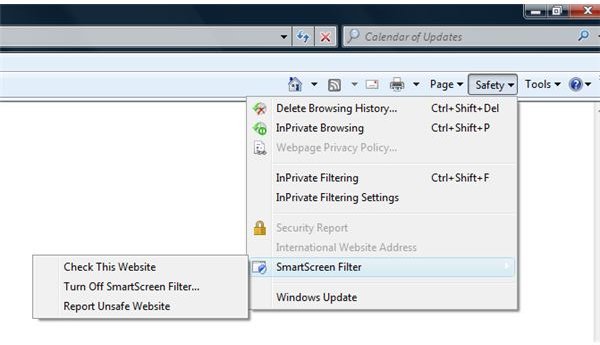 that will try to trick them into entering valuable personal data. The fraud or phishing protection in the latest version of a browser is enabled by default and it's recommended to keep it active. To verify the fraud protection in a browser is enabled, follow the steps below:
Internet Explorer 7 and 8 users:
The Phishing Filter in IE7 is not enabled by default. To enable it, go to the Tools menu, select Phishing Filter and then click Phishing Filter Settings to enable it.
The SmartScreen Filter in IE8 is enabled by default. To verify its' settings, click Safety menu and move your mouse to SmartScreen Filter to see if it's enabled. Click Turn on SmartScreen Filter, if its turned off.
Firefox users:

In the Firefox browser, go to Tools menu, select Security tab and then put a check in the box for Block Reported Attack Sites and Block Reported Web Forgeries.
Opera users:
Go to the Tools menu, select the Advanced tab and then click Security on the left pane. Put a check in the box for Enable Fraud Protection.
Phishers will also try to attack using e-mail messages. Therefore, it's also recommended that you use the phishing filter or spam filters in an email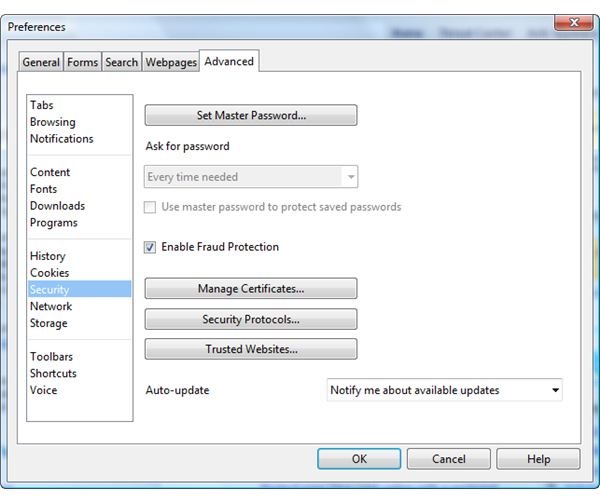 program to delete or remove phishing messages.
Search Engine Phishing Protection: Google.com, the popular searche engine offers Google Safe Browsing. Bing.com also let you change the SafeSearch settings to filter bad or offensive content.
Tools to Protect Against Phishing
Installing an anti phishing tool to your computer is also recommended. It adds extra layers of protection and it can even be considered a phishing removal tool through completely blocking fraudelent websites. We must understand that the database used by browser vendors is not the same, which means what IE, Firefox or Opera may not detect as fraud or a phishing webpage may be detected by anti-phishing software. Below are some of the anti-phishing tools to consider:
Please note that some antivirus program provides anti-phishing protection. The above mentioned anti-phishing tools should work along with your existing antivirus program but it's best to check the documentation of your antivirus program for incompatible software with antivirus software.