Facebook Malware Viruses: Common Viruses and How to Protect Yourself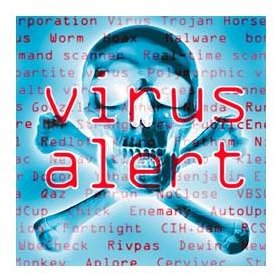 Introduction
Recently, there has been a lot of concern among Facebook users about safety and security. Many are concerned about their privacy and personal information, but few seem to be concerned, or even know about, the Facebook malware viruses being passed around the Facebook network. In general, malware/virus is unwanted software that gets into a person's computer without them realizing. It is malicious software that can range from a slightly annoying pest to a hard drive destroying monster.
The Koobface virus (Also known as the Facebook video virus) has been making the rounds lately, but lots of other malware is still out there. If you need any help with understanding general malware terms, we have other articles on that.
Beach Babe
This Facebook malware virus has turned thousands of Facebook users into victims. It lures unsuspecting Facebook users by promising non-existent videos of "distracting beach babes." Users then go to get these videos and end up with adware on their computers and mobile devices. Users will be taken to a fake Facebook application and asked to update their FLV player. Instead of downloading the Beach Babe videos, they end up downloading the Hotbar adware application. To make things worse, those who go through with this download will send this scam to everyone on their Facebook friend list. If you ever see an invitation like this, avoid it at all costs. This is true even if it comes from a friend. Their account was probably just hijacked by the malware.
BredoLab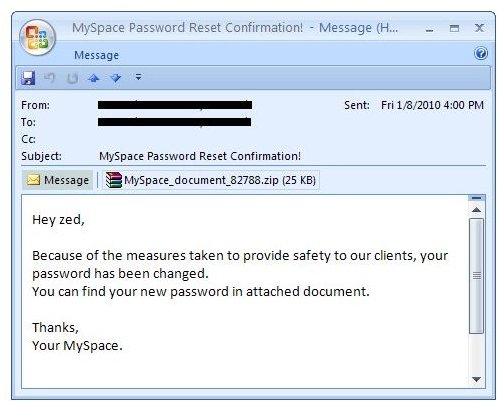 This Facebook malware virus has been in existence since May of 2009, where it was occasionally being sent as spam. This virus will come as an email titled, "BredoLab." Recipients will be encouraged to open an attachment so that they can get new Facebook login information. Once the attachment is clicked, the user's computer is exposed to BredoLab malware. Once a computer is infected with this trojan, the person who sent it can add any malicious software they desire on the victim's computer. This includes fake anti-virus software, password-stealing software and spam-sending software. This can result in the victim's login information, financial information and other personal information being stolen and used illegally. Avoid all emails titled, "BredoLab." Also, keep in mind that no reputable company will ask anyone to update their account information via email, email attachments or email-embedded links.
Most Hilarious Video Ever
This Facebook malware virus hides itself behind the title, "Most Hilarious Video Ever." This malware virus tries to install malware on the victim's computer, steal their Facebook login information and obtain the user's home address. This virus works by being posted on Facebook user's walls. Once the potential victim clicks the link to view the video, they are directed to a fake Facebook login page where the creator of the virus hopes they will enter their login information. Pay close attention to the address bar once redirected because it is clearly not "facebook.com" as it should be. If the wrong login information is entered, the victim can still end up with dangerous malware, if they fall for installing the Media HD Player in order to watch the video. If this appears on your Facebook wall, delete it immediately and alert all of your Facebook friends about its existence.
Resources
Barrett, L. (2010). Facebook Users on Lookout for "Beach Babe" Malware. Retrieved on June 21, 2010 from eSecurity Planet: https://www.esecurityplanet.com/news/article.php/3883866/Facebook-Users-On-Lookout-for-Beach-Babe-Malware.htm
University of Alabama at Birmingham. (2010). New Spam Targeting Facebook Users Is Invisible to Most Virus Scans, Says Expert. Retrieved on June 21, 2010 from newswise: https://www.newswise.com/articles/new-spam-targeting-facebook-users-is-invisible-to-most-virus-scans-says-uab-expert?ret=/articles/list&category=latest&page=8&search[status]=3&search[sort]=date+desc&search[channel_id]=41&search[has_multimedia]=
Avinashtech. (2010). Warning: Facebook Malware Attack Using Most Hilarious Video. Retrieved on June 21, 2010 from Avinashtech: https://www.avinashtech.com/anti-virus/warning-facebook-malware-attack/
Image Credits
Virus Alert: Just Information
BredoLab Email: CA Security Advisor Research Blog