Cyber Crime Stories You Will Not Believe - A Look at some cyber criminals and the results of their actions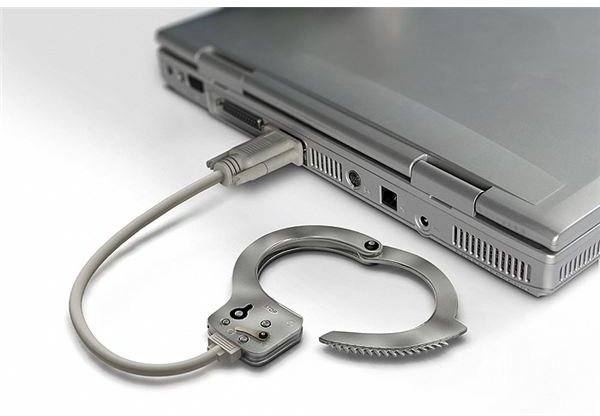 Albert Gonzalez
One of the largest stories involves Albert Gonzales, the first hacker in history to be convicted to twenty years in prison. With the help of some associates, he was able to steal 90 million credit and debit cards from TJ Maxx (TJX) and other retailers.
Gonzales committed his crimes between 2005 and 2008. Ironically, he was hired as a U.S. Secret Service informant which earned him $75,000 annually during that time frame. The Secret Service was unaware of his activities until 2008.
The hacker called his scheme "Operation Get Rich or Die Tryin'." To steal the debit and credit card information, he used a packet sniffer to obtain transaction data directly from retailers. The data was routed to servers leased in the Ukraine and Latvia. He then distributed the information to Maksym Yastranskiy, a Ukrainian card seller. Yastranskiy was later captured in Turkey in 2007. Information seized from Yastranskiy was used to build a cyber crime case against Albert Gonzalez.
After his arrest in May 2008, Gonzalez tried to plea computer addiction and Asperger's disorder, which were dismissed by the court. In addition to his lengthy prison sentence, he was also fined $25,000. The judge on the case noted that a restitution order will be set at a future hearing. It is rumored that the amount will be in the millions.
For a more detailed look at this particular case, read this article on Albert Gonzalez.
Sanford Wallace "The Spam King"
Sanford Wallace has made a career of spamming people with junk information since 1997. He created a spamming company called Cyber Promotions (which was later blacklisted), sent junk faxes and then moved to email and other Internet tactics.
His spamming tactics always caught up with him. Sanford has received multiple judgments which have totaled close to a billion dollars. Eventually, at no surprise to anyone, he filed for bankruptcy in June 2009.
Here is a brief outline of his largest case judgments:
2004 - Wallace was investigated by the FTC and fined four million dollars.
2006 - MySpace won a judgment against Wallace for $234 million for phishing and spamming. He used an automated program to create fake profiles on MySpace which were then used to direct users to questionable websites.
2009 - Sanford received a $711 million dollar judgment for spamming damages on Facebook in October 2009. He posted spam messages on Facebook member's walls.
Stories of Romanian Cyber Crime
Cyber crime activities are numerous in Romania. The most common tactics are auction fraud (selling fake items on eBay) and phishing techniques to obtain credit card numbers. According to FBI agent Gary Dickson, several millions of dollars are stolen from the US every year by Romanian citizens. Although FBI and other law enforcement officials have been successful at arresting hundreds of cyber criminals, it is difficult to prosecute them in Romania. The court system handles trials one day at a time every month, whereas in the US a case trial continues daily until completion. This loophole in the Romanian court system gives cyber criminals plenty of time to hide or spend stolen money. Until the laws in Romania change, the activity will continue to flourish and cause problems worldwide
Resources
Image Credit: Laptop computer with handcuff attached. https://www.sxc.hu/profile/trohaa/Andrej Troha
Gorman, Sioban, "Arrest in Epic Cyber Swindle" Online.WSJ.com, 2009
Smith, Justin, "Spam King Sanford Wallace Files for Bankruptcy as Judge Rules Facebook Lawsuit can Proceed", Inside Facebook.com, 2009