A Look at Cybercrime Cases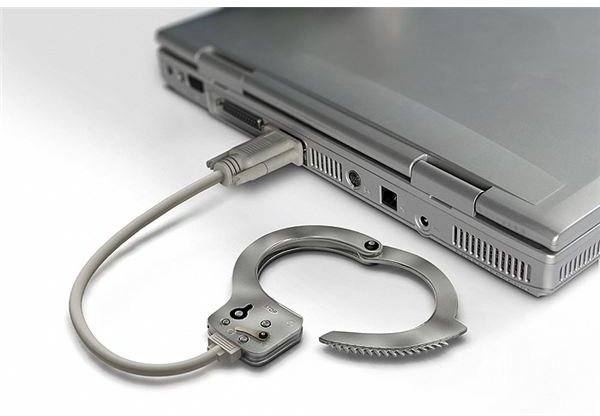 Denial of Service Attacks - US vs. Jason Arabo
Michigan resident Jason Arabo was charged with conspiracy to order destructive computer attacks on business competitor's websites. Arabo thought his own business would improve if he stopped people from visiting and using the services of his competitors. In 2004, with help from 16 year old hacker, Sigh Cheema, about 2,000 PCs were infected with programs by using "bots" that allowed him remote access. Sigh used Denial of Service attacks (DDOS) to take down websites of competitors. The attacks ended up crashing competitor computer servers and to unintended victims as far away as Europe.
The cybercrime case was uncovered through an FBI investigation. Agent Timothy Nester tracked the computers that Sigh had infected and isolated one of them to follow his activities.
In 2006, Jason Arabo was sentenced to 30 months in prison and charged with $504,495 in damages. Sigh Cheema was sentenced to 5 years in youth detention and was required to pay $32,000 in restitution.
Illegal Computer Monitoring - US vs. Kenneth Kwak
Kenneth Kwak gained unauthorized access to and obtained information from a Department of Education (DoE) computer. At the time (2005) he was a network security employee of the DoE. He put software on his supervisor's computer to gain access to his personal files and Internet activities. After viewing his supervisor's information, he would then disclose it to other employees. This cybercrime case was investigated by the Computer Crime Investigations Division of the Department of Education Inspector General's Office.
Kenneth Kwak was sentenced to 5 months in prison in 2006 with 3 months of home confinement that includes electronic monitoring. He also has to pay $40,000 back to the US Government.
Botnet Computer Tampering- US vs. Jeanson James Anceta
In 2005, California resident Jeanson Anceta used "botnet" armies of compromised computers to launch destructive spam and adware attacks. The damage was extensive and affected computers used by the US Federal Government for National Defense. He generated over $107,000 from advertising affiliate proceeds by installing adware into over 400,000 computers. Jeanson also sold "botnets" to other PC users who used them to launch Denial of Service attacks (DDOS) and email spam. He received about $3,000 for these transactions.
Jeanson James Anceta was sentenced to 5 years in prison in 2006. He then has to undergo 3 years of supervised release (which limited his Internet and computer access). He also has to pay $15,000 in restitution to the Weapons Division of the United States Naval Air Warfare Center, relinquish $58,000 of his profits from his illegal activities and forfeit his 1993 BMW. As of 2006, Jeanson's term of sentence is the longest known for an individual who has spread malicious computer viruses.
Bank and Credit Card Fraud - US vs. Kenneth Flury
Kenneth Flury was charged with bank fraud and conspiracy. In 2004 he attempted to defraud Citibank by obtaining stolen debit card accounts, PINs and other personal identifier information from account holders. This was a huge cybercrime case. The US Secret Service got involved in 2004. It was part of the "Operation Firewall" investigation.
Kenneth Flury was part of a large credit-card fraud ring known nicknamed the "Shadowcrew" that included over 4,000 members. Kenneth was one of the Shadowcrew leaders. He used other individuals to get the Citibank information for him. Once he obtained the data, he used it to get cash advances. Kenneth ended up getting over $384,000. $167,000 of it was then transferred to pay off the individuals who sent him the information.
In 2006, Kenneth Flury was convicted 32 months in prison and 3 years of supervised release. He also must pay $300,000 in restitution to Citibank.