Data Security on the Internet

Online Security
Data security on the internet is a very broad topic because the internet is a very broad place. If you are the type of person who uses the internet for several purposes, online shopping, social networking, blogging, etc, then you have different types of data that you need to protect. This article will attempt to cover all of the bases, give you examples, and inform you of some best practices.
Online Shopping
It is very important that online shopping be secure. The last thing that you want to happen is have your credit card info stolen. Normally, a thief who steals your credit card information is looking to spend a lot of money. For the most part, online shopping sites take several steps to insure your data is kept secure and private when shopping online. Most of the time, some type of encryption is used. Some sites do more to prevent fraud than others, and those sites should be the ones you use.
How do you find those types of sites? Read reviews. The internet is the largest review base in the world. Search Google, Yahoo, etc, for reviews on online shopping sites.
Social Networking

Social networking websites such as Facebook and Myspace can contain a lot of your data. Everyday, thousands of people sign up for social networking sites which they will eventually use to post info, pics, videos, etc. How safe is your data and privacy on social networking sites? This is a question that Facebook has recently taken some criticism for.
Facebook recently changed up their privacy settings, allowing users to adjust several aspects of their profiles. There were several conflicting issues with these changes which you can learn more about here.
In terms of safety in Social Networking, adjusting your privacy settings to your own desired levels of security should be effective. Just remember, Facebook accounts, Myspace accounts, etc. they can be hacked. However, choosing a strong password can keep you safe and greatly reduce your chances of being hacked.
Email Addresses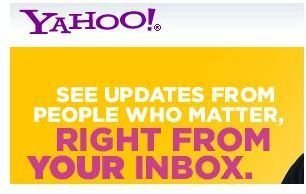 It is important to keep your email address secure. Why? Because often times, your email address is a gateway to many other things that you do online. For example, if you have a Pay Pal account, where does Pay Pal send notifications about your account? Directly to your email address.
Email spam is not necessarily harmful. Many times, spam is just junk mail from companies who are trying to sell you something. The thing is, it's annoying getting spam.
How do these companies get your email address? Many times, illegally. Large lists of people's email addresses are sold by companies and bought by other companies quite often. In turn, these companies use the email addresses to try and sell their products.
You can receive viruses and malicious spyware via email. However, most of the time you need to initiate the spyware in order for it to damage your computer. For example, simply previewing an email will not infect your comptuer with a virus. But, if you open an attachment, it could self extract to your computer and load a virus.
The best thing to do to prevent stuff like this is simple. Do not open emails from people that you don't know. If you are using an antivirus program, many times you sync the program with your email account to scan all email attachments. This can stop threats from being installed.
Securing Your Data
To keep your data as secure as possible:
- Always use sites that have good reviews, sites that you can trust.
- Make sure that you have a decent anti virus program installed on your computer.
- Run occasional virus scans to assure your computer is clean.
- Make sure that you have a firewall installed and running on your computer.
- Limit the amount of information that you post on the internet.
- Don't open junk mail.
- Don't click on stuff that seems to good to be true.
- Be cautious when buying and selling items online.
- Be cautious when dealing with companies and sellers who are located in a different country.
- Use your own discretion.