The Connected Home & the Internet of Things: How Companies are Innovating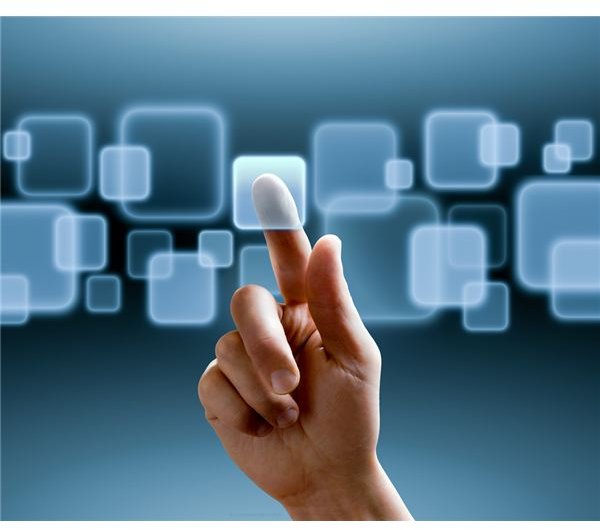 Not only is our technology advancing every day, the rate in which it has developed over the past eight or so years has been incredible. Remember that Nokia 3310 brick phone you once used to treasure (and play Snake on all day?) Well, they were quickly replaced by phones that offered colour screens, followed by the clunky touchscreen and then finally Apple came along and changed the face of smartphones forever with the iPhone.
Bluetooth was once a marvel (do you remember trying to connect with your friend's phone and trying to send images?) but now if we can't manage our banking via our smartphone or listen to a music-streaming site through the dashboard in the car we can be left reeling with disappointment. Tech for the home has taken on this notion of necessity; sure many of us can't currently afford it and it's a distant dream that we pin to boards on Pinterest, but it will eventually become more available to the masses.
Technology of the future will work via the Internet and will eventually all be connected, a concept commonly referred to as the IoT or Internet of Things. Your Fitbit will connect to your bathroom mirror and offer you a visual representation of your day's calorie intake and calories burned each day, to spur you on to do more exercise and your fridge will alert you when you are out of milk and link to your oven to display possible recipes using its current contents.
How Companies are Harnessing New Technology
We spoke to Rob Sutherland, Managing Director at Inspired Dwellings, a home technology specialist, about this concept. He confirmed, "the Internet of Things means more and more homeowners will demand a level of connectivity as a basic, so devices and 'gadgets' can work to their full potential. As smartphones, tablets and watches become more intelligent, so too will devices in the home."
When it comes to home-based technology we will expect it to be completely in tune with our devices and Rob confirmed this is something he is expecting to see in the future: "Much like predictive text, or the way your Smartphone gives you traffic updates before leaving for work in the morning, this kind of intuitive technology will only continue to grow within the home environment.
"Homes need to be built with enough data to cope with rapidly evolving tech-heavy lifestyles, while keeping an eye on issues like security that will change how we approach the connected home."
Many argue that this future technology driven world is a concern and that with everything connected online we are leaving ourselves open to hackers and privacy issues. Dave Evans, of Cisco IBSG, writes in his research concerning the Internet of Things that by 2020 it is estimated that there will be 50 billion devices connected to the Internet - that's around six devices per person, compared to 500 million in 2003.
However the rise of the connected home will offer a multitude of benefits to those who are less able physically and allow them to live more independent lives.
The Internet of Things is Already Improving Lives
David Holmes, a former stuntman for Daniel Radcliffe in the Harry Potter films, is an example of someone now benefiting from a home completely connected by technology. Holmes tragically broke his neck while performing a stunt on the set of the Harry Potter and the Deathly Hallows film and was left paralysed from the torso down. However, refusing to rely on the aid of carers for the rest of his life, he designed and created a home completely connected by technology.
All devices in the house are controlled using an iPad interface, which manages the home's automatic doors and windows, security CCTV, lighting and audio systems and heating, demonstrating just how technology is changing the way we do things and that the rise in connected homes is a positive thing.
Holmes incorporated his technology architecturally into the house, with a visible wheelchair accessible lift that works as part of the interior design as a good example. The lift shaft is glass and natural light comes in through the roof level.
In an interview with CEPro David said, "Did I want a lift stuck in a corner behind a cupboard that I am ashamed of? No, I made it an architectural feature in the centre of the house. I didn't want this home to look like it was for a disabled person, with grab handles and that sort of stuff, so I designed it so it didn't need any of that."
Holmes' connected house is a good example of how technology can be incorporated into the home without intruding on good design and sets the bar for home technology specialists in the future.
As well as individuals like David, families are also benefiting from homes connected by technology. Most recently a challenge to create a fully connected home, tackled by UV Architects and Inspired Dwellings, was met in Wandsworth, London. Working side by side the teams took the homeowner's brief and budget and installed a home control system that, via smartphone or tablet, manages the lighting, music, blinds, heating and door entry.
Rob said, "The ground rules for technology in homes have most definitely changed. Communication habits are shaped by a generation of smartphone and tablet device users, who just expect the simplicity of these devices to allow them to cram more convenience and comfort into their daily lives.
"When it comes to installing, the plug and play options may seem appealing, but realistically there many trickier elements to consider, such as getting the sound right in media and cinema rooms and making sure the internet connection is exceptional. All these must be considered first as the basis for any investment."
However, innovative technology for the home doesn't just stop at audio, lighting and security systems but has already branched into our energy usage. Smart meters are a common feature in many homes now, they tell us how much energy we are using and allow us to adapt our usage to save money and help the environment. These meters are usually paired with apps that allow you to control your heating remotely, with systems such as Hive leading the way.
Rob said, "The intelligent thermostat learns your day-today schedule and heating preferences, automatically adjusting the home for optimum temperature, whilst increasing energy efficiency and sending text alerts if anything goes wrong."
With such an innovative system already in place we should see those climate change statistics reduce over time but to help things along we are also switching our traditional heating systems to more technological advanced and energy saving ones. Underfloor heating is a good example of this and only costs £248 a year in running costs (based on 25m running for four hours everyday for a year), according to an article from The Underfloor Heating Store, compared to £870 a year for gas central heating.
While people won't enjoy completely connected homes say next month or even next year we are all starting to enjoy personal devices that function in the same way. Companies are experiencing limitations when it comes to installing a home technology system in an already existing building.
"Listed or heritage buildings are always interesting to work with." Rob said, "There are cabling restrictions, alcoves and listed features to consider. Together, these can be limiting, but when carefully planned and designed, can have a stunning end-result. Getting the right lighting and acoustic effect in properties that have been built and designed with a totally different purpose can also be a design challenge.
"When it comes to technology it is often a small percentage of the overall build cost but it is the small technical details that can make or break a project. It is all very well to have the latest SMART enabled TV but it has to work on a proper level of connectivity to make that investment worthwhile."
The connected home is starting to take shape and gain popularity with the average home user, but until we can all afford the installation of such a system or they become commonplace in new builds, we'll have to settle for a thermostat we can control while out of the house or that remotely controllable kettle.
About the Author: Alex Jones is a freelance culture and technology writer who is passionate about gadgets and the world around him. His work can be seen on publications such as the Huffington Post and The Daily Record.