The Danger in "Friending" Strangers on Facebook & How to Protect Your Child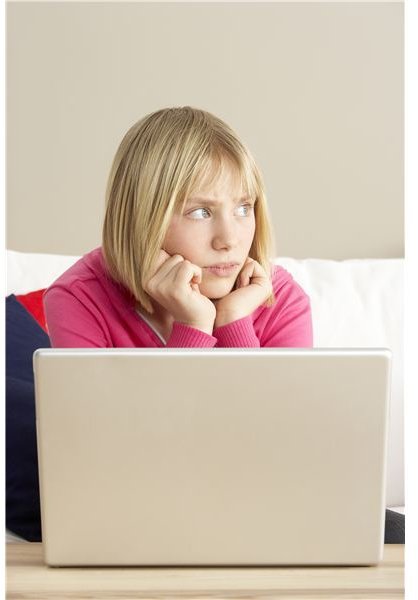 Don't Talk to Strangers
When I was a child, the word "friend" was a noun and referred to a few close acquaintances in my neighborhood and at school.
In our social networking lives today, a friend can be practically anyone… and now you don't have to know a friend to have a friend. This new difference is important when speaking with children and teens. In short, "friend" is a verb when speaking of Facebook and other social networks.
A majority of teens and tweens will friend most people on social networks. They will friend their friends, of course. They will friend people who know their friends, i.e., friends of friends.
Taking this concept further, kids will friend someone they met just once. They will friend a boy at school they have never met and say, "But hey, he goes to my school!"
Tweens and teens will friend the parents and siblings of their friends. Sometimes, they friend teachers and coaches. They will even friend an adult that "looks nice on-screen" because their friend did. In essence, kids today are capable of being a friend with someone they don't really know. Does that alarm you as a parent?
In my day, we used to refer to a person we didn't know as a "stranger." And my mom taught me never to speak with strangers. In one dictionary I checked, the word "stranger" is defined as a "person whom one does not know or with whom one is not familiar."
Thus, the concept of "friend" is different now because of social networking. At the same time, the concept of "stranger" is different too – and the original definition seems to be lost.
So beware mom and dad, if you tell a child not to speak with strangers, well…the definition of stranger no longer means someone you don't know. On Facebook, those "whom one does not know or with whom one is not familiar" are now called friends..
Confused?
It's important to speak with your child about communicating online with unknown or unfamiliar people. If you speak of "strangers," you are likely not communicating what you really intend. Discuss with your child the concept of safe "friending" practices. I'll leave it to you as a parent to determine those safe practices for your family.
I have four kids and I know that it's difficult to keep track of their online and social whereabouts. The good news is that there are software tools that allow parents to monitor a teen on social networks such as Facebook.
At third-party review websites like CNET, TopTenReviews, or ZDNet, there are tools such as "Facebook monitor" or "Facebook parental control" solutions.
Kids appreciate having open lines of communication with parents. They like to have rules and they like to know their boundaries. These things provide a sense of security. And kids want to feel safe. In addition to talking with your teen, software tools can be helpful for the busy parent, to be alerted to the occasional "friending" mistake made on a social network.
About the Author: Russ Warner is the CEO of ContentWatch, makers of Net Nanny Social. The opinions expressed here are his own