Ways to Keep Private Information Truly Private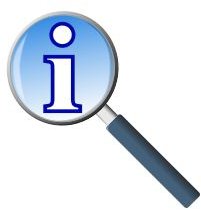 Your information can be shared by others, by programs or services that you are using, or by yourself using the Internet. You need to take care in controlling the personal information that is shared, or else the data will be available to anyone who is interested in seeing it for whatever reason.
Guarding and protecting personal information can be done by modifying the privacy settings and permissions in your software. You can prevent others from stealing or using your private data, so long as you know how to keep it private. Tools are available to help remove your online tracks, but you still need to ensure that you are using the right privacy software and techniques. Keep reading this guide on Internet privacy resources and information on how to do this and more. You may wish to bookmark this article or share it with your colleagues, family or friends so they won't become the victim of prying eyes.
Private Information
It is important to have an idea of when information is actually considered private before stating that your privacy has been invaded or if the information was leaked to the public without your consent. Not all sensitive and confidential information can be called private information, and that is why we need to be aware of how the information we create is shared or used, like when we join or subscribe to an online service. Of special interest are topics regarding privacy at work and Internet privacy while online.
Examples of How Your Data is Exposed
Some people don't realize that many of the products and services they use are the very same ones that can send out their private information. By using online services, there is a risk of losing or sharing your private information without your consent or knowledge. Below are some examples of services or platforms used by people where private data can be exposed in some way.
Prevention
Encrypted pages, cookies, web browsing history, passwords and other data that we enter or view while using the Internet or any network-connected device can be protected from theft or unauthorized viewing by others. You never know when someone might sneak into your home or work desk to check your browser history or what emails you have read or sent to others. You can prevent revealing your private information by using the methods in these articles.
Privacy Settings
Whenever we use any online services or products that can store private data, we may need to adjust the privacy settings and permissions. Thankfully, most of these services provide options to adjust the settings. Here are some examples of where you can modify the privacy settings to help secure your personal information. You should also learn what you can do when your private information has been invaded.
Software Protection
Internet users should be using privacy protection programs to ensure that private information remains private. Simply deleting files with private information is not enough when a secure deletion is more effective. Some of the available privacy tools or services are free to use, which is always helpful. It's best to check the reviews on these programs or services before using them at home or at work.
Would you like to share your experience about privacy issues you've had at work and home? If so, use the comment section below. If you are using other privacy software not mentioned here, we'd love to hear your thoughts on them.
References