Top Free Online Private Chat Services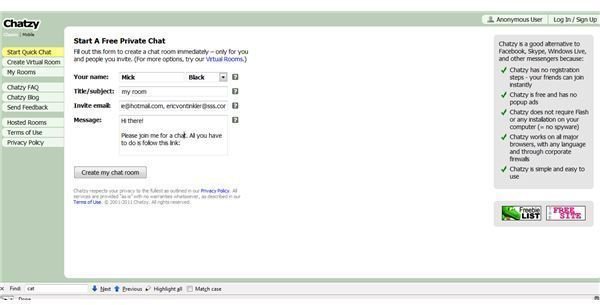 Private Chat Services vs Popular Chat Clients
Instant messaging applications are very popular, allowing you to communicate with friends and relatives online, breaking the barriers of distance in an instance. Skype, Windows Live Messenger and Yahoo! are among the popular solutions, and all offer text, voice and video (although these are all limited to each individual chat network) for a choice of communication methods.
However, you might be looking for a less proprietorial, but nevertheless private, online chat experience that these solutions cannot offer. If you have concerns about the level of privacy offered by any of the big chat networks, this might be the best option for you.
If this is the case, you will need to begin looking for an alternative method of chat, that which takes place on a smaller chat network and requires a small downloadable component to be installed on your computer. Choosing one of these free online private chat systems can also prevent anyone from finding out that you use one of the popular chat clients solutions, and keep your identity concealed.
Chatzy
The first service that you should consider is Chatzy, a great service which allows you to quickly setup a free private chat by supplying your name, a title for the room and the email addresses of the people you want to invite. Once up and running, this free chat service is restricted to just you and the invited guests, so make sure you know the email addresses of the people you plan to chat with!
In addition, Chatzy offers a premium room option, which hides the email addresses of those chatting and offers a room password, various color formatting options and even the ability to setup an administrator password. Better still, if you're interested in featuring a chat room on your website, Chatzy has this option too!
Head over to www.chatzy.com to get started.
YABA Chat and Social Networking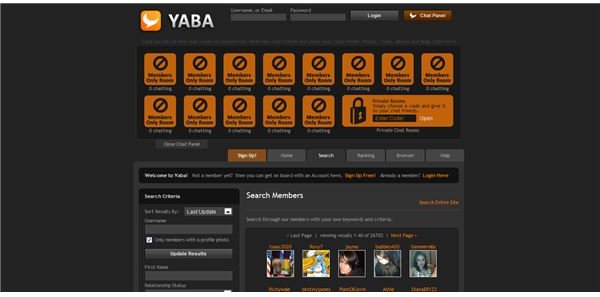 For something more than just private chat, YABA is designed to allow you to chat with who you want, in private, either one-to-one or in a special virtual room whose entry code you can share with your friends.
If you're not a Facebook or Bebo user and want some social networking without the games and endless app requests, however, YABA also features a large social networking element, which given that the aim of the service is to provide you with a place to chat, should come as no surprise.
To get started with YABA, head to yaba.com, signup and use the Chat Panel button to investigate the possibilities - note however that the people you want to chat with will also have to join the service.
PrivateChatCity.com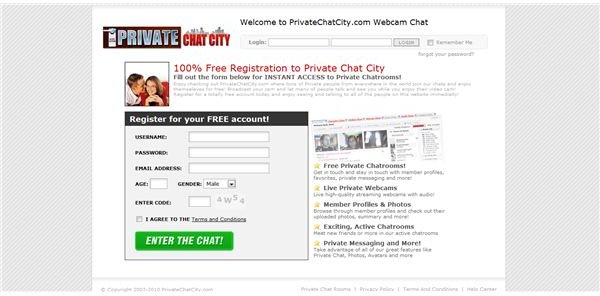 YABA and Chatzy offer good, secure, private text-based chat, but if you want to include a more Skype-like atmosphere to your private chats, a website such as PrivateChatCity.com could be the answer.
Using this service is free, and you can signup to create private chatrooms and enjoy private webcam conversations, as well as interact in the more public chat areas if you want. One downside with this service, as with YABA, is that your friends will need to signup as well, so this might not be a 100% ideal solution to your problem.
Limited Options – Chat is Big Business
As you can see from our list of the top free online private chat services, there are limited options if you're planning to steer away from Skype, Windows Live and Yahoo!.
Any of the above could switch into a subscription-based service at any time, and while YABA attempts to mix social networking with its private chat and other social functions, this is probably the best solution.
If you do decide to go looking for other solutions, you will probably find your options restricted to adult services, where the focus is privacy combined with adult themes. Such chat functions might be connected to dating sites and communities, which might not be what you are looking for.
However, using Chatzy, YABA and PrivateChatCity.com should give you the functional, free and private chatting experience that you are looking for!
References
Author's own experience.
Screenshots by author.